When Will Aaron Rodgers Be a Guest Host on 'Jeopardy'?
There isn't much Aaron Rodgers can't do. The Green Bay Packers quarterback is a Super Bowl winner, a two-time MVP, and a Celebrity Jeopardy! champ. Now, the signal caller is set to guest host his favorite game show following the death of Alex Trebek.
So when can you catch Rodgers behind the podium? Read on to find out what the athlete said about when he'll be hosting.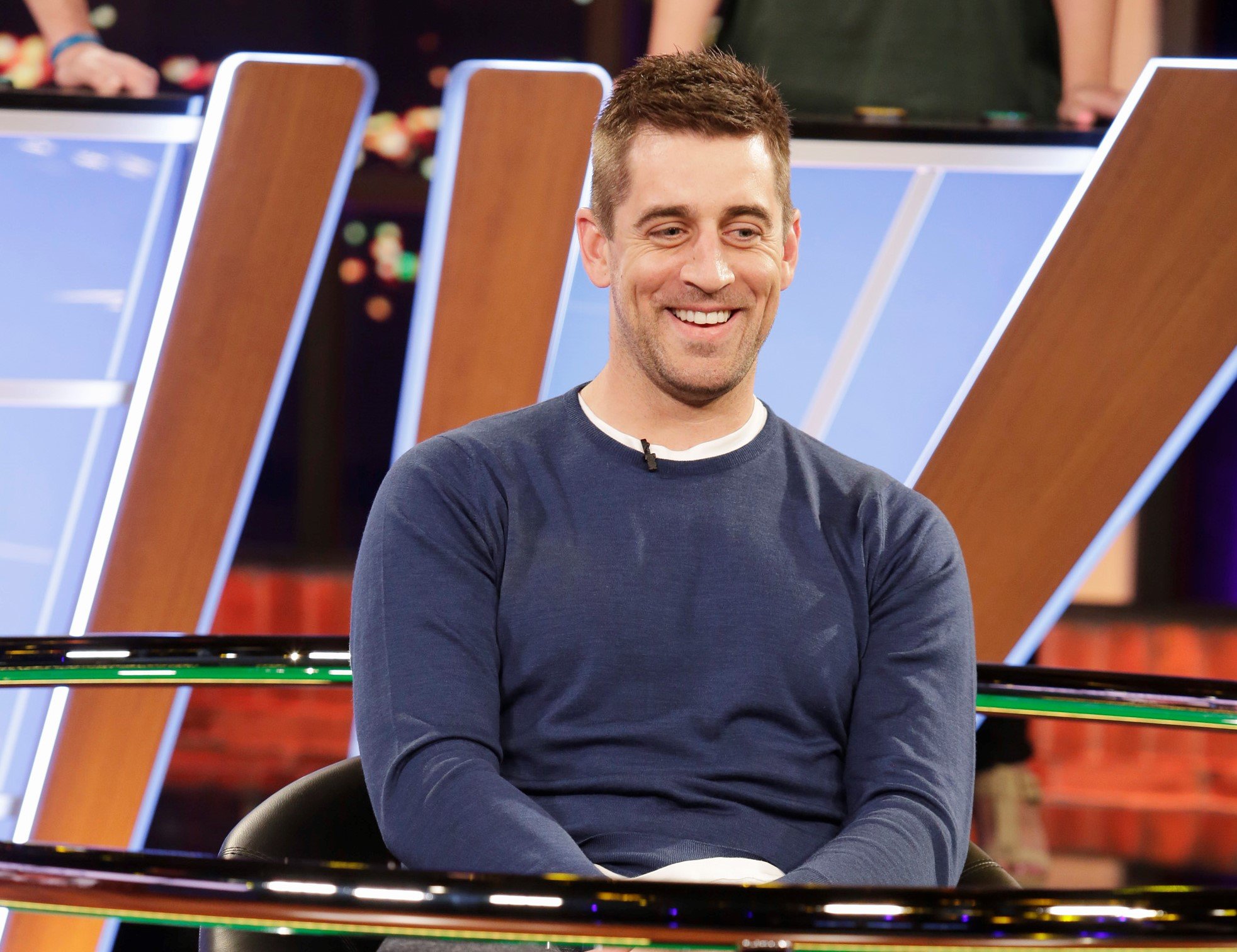 Aaron Rodgers said 'Jeopardy!' was always his favorite game show
Rodgers has always been a huge fan of the quiz show.
He previously said: "Anyone who knows me well knows that 6 p.m on weekdays is about watching Jeopardy! That's the time it's on in Green Bay as opposed to other places. If I'm not watching it's taped."
During his weekly appearance on The Pat McAfee Show on Jan. 12, Rodgers dropped the big news that he was asked to be one of the upcoming Jeopardy! guest hosts.
"One of my idols growing up was Alex Trebek," he told McAfee. "They're doing some guest-hosting spots. It's going to be released here very soon but I had the opportunity to be one of those… I'm excited about the opportunity."
When Rodgers will be guest hosting the show
After Rodgers announced the news though, he wasn't sure he should have let the cat out of the bag so soon.
"I may have jumped the gun a little bit, so I apologize to Jeopardy! if they wanted to announce it," Rodgers said per ESPN. "I just got so excited on the show earlier. It just went down the last couple of days, us figuring it out. It is very exciting."
The NFL star did not reveal the exact date he would be hosting but did say that it would be in the offseason as he is currently prepping for the playoffs now.
"It's for the offseason," he stated. "We'll be even more excited when that opportunity gets a little closer, but man the show has been so special to me over the years."
He was on 'Celebrity Jeopardy!' and won for his charity
In 2015, Rodgers' was a contestant on Celebrity Jeopardy! The quarterback went up against Shark Tank's Kevin O'Leary as well as astronaut Mark Kelly and proved that he knows about more than just the X's and O's of football.
Rodgers was victorious earning $8,399 on the show and winning $50,000 for his charity of his choice which was the MACC Fund. That stands for Midwest Athletes Against Childhood Cancer. It was founded in 1976 by a basketball player on the Milwaukee Bucks.
After the win, Rodgers said being the Celebrity Jeopardy! champ "feels great. It's been a great experience and it's great to see that number [money] go to a great organization." He added, "It was a blast. It was something I always wanted to do and I just really appreciate the opportunity."
While on the set of the show, Rodgers did his famous Discount Double Check move for his favorite game show host.
Trebek died on Nov. 8, 2020, following an 18-month battle with pancreatic cancer. He was 80.