When Will Kate Middleton Become a Princess?
When Kate Middleton married Prince William on April 29, 2011, she became the Duchess of Cambridge and an official Princess of the United Kingdom. However, according to royal family rules, Kate Middleton is not a princess in the way that Princess Diana was — but, she will become one.

When will Kate Middleton become a princess? Find out, ahead!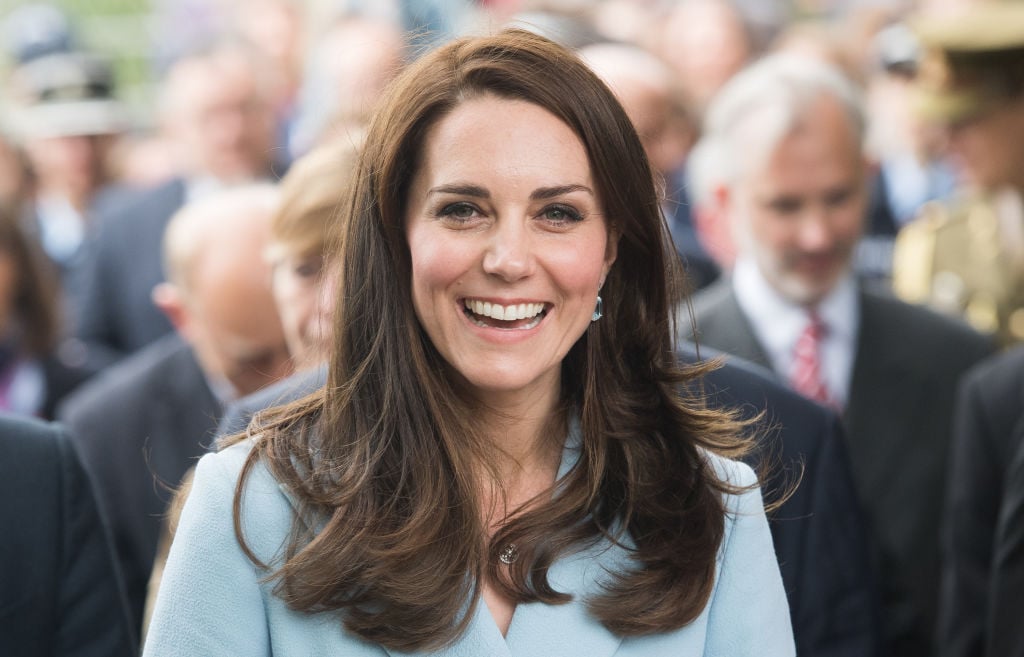 When will Kate Middleton become a princess?

While it might seem like princes and princesses are a dime a dozen in the royal family, it's actually quite hard to become one. And, although her occupation is Princess of the United Kingdom, it could be a while before Kate Middleton's royal title reflects that.

Princess of Wales

As the wife of a future heir apparent, Kate Middleton will first become Princess of Wales. When Prince Charles ascends the throne and becomes king, he will likely name his son the Prince of Wales — a special royal title that belongs to the monarch's eldest son and heir apparent — which would automatically make Kate Middleton the Princess of Wales. Right now, Camilla Parker Bowles is technically the Princess of Wales, although she goes by her husband's dukedom (the Duchess of Cornwall) out of respect for the late Princess Diana who was widely known as the Princess of Wales. While Kate Middleton could follow in Camilla's footsteps, many believe she will honor Princess Diana and go by her late mother-in-law's official royal title.

When Prince William and Kate Middleton become the Prince and Princess of Wales, their children will become Prince George of Wales, Princess Charlotte of Wales, and Prince Louis of Wales.

Princess Consort

In the royal family, a monarch's wife doesn't assume the role of queen. However, they do receive a special title that marks their position and status in the royal family. Upon his ascension, Kate Middleton has the option to become either a Queen Consort or a Princess Consort. However, many believe she will choose Princess Consort, making her Princess Catherine.

When Prince William and Kate Middleton ascend the throne as king and Princess Consort, Prince George will be named Prince of Wales and Duke of Cornwall. In the royal family, dukedoms are typically given when a royal marries. However, given his status, Prince George will not wait until marriage to receive these titles (just like Prince Charles did not wait). In addition to Prince George's title, Princess Charlotte will likely be named Princess Royal (if the title is available) and Prince Louis will become His Royal Highness The Prince Louis. If Prince Louis is already married, he will likely hold a dukedom like his father and uncle, Prince Harry.

Queen Mother

Kate Middleton won't be a princess forever. Should Kate Middleton outlive Prince William, she will see her son, Prince George ascend the throne. When that happens, the Princess Consort will become Queen Mother, a title given to the previous monarch's widow and mother of the king or queen.

Check out The Cheat Sheet on Facebook!