When Will Prince George Become the Prince of Wales?
Prince William and Catherine, Duchess of Cambridge's eldest son, Prince George, is third-in-line to the British throne and many royal fans have wondered what different titles he will have before he becomes the monarch; particularly the Prince of Wales title.
Here's more on when and if George will be granted that title and how William and Kate have started explaining their son's future to him.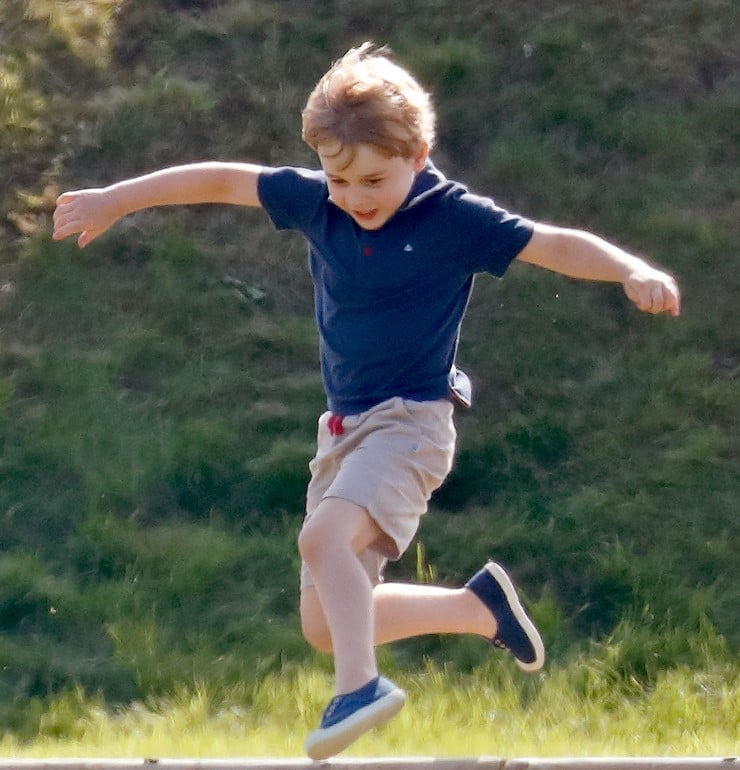 RELATED: Princess Diana's Friend Reveals What Prince George Inherited From His Late Grandmother
Prince George's current title
Today, the young prince's title is His Royal Highness Prince George of Cambridge but as he gets older and the line of succession changes so will his titles. One title he likely won't ever have is the Duke of Cambridge.
Cosmopolitan noted that the reason for that is because his father's title will merge with the crown when William ascends the throne. George will, however, receive another dukedom either when his father becomes the king or when he gets married. If he marries before his dad is the monarch, George will be created a duke on the morning of his wedding.
But what about the Prince of Wales title?
RELATED: What Prince William and Kate Middleton Refuse to Do in Front of Their Children
What about the Prince of Wales title?
The Prince of Wales is a title George's grandfather, Prince Charles, has held for decades.
Charles became the Prince of Wales in 1958 when he was just 9 years old. However, his investiture wasn't until 1969 during a televised ceremony at the Caernarfon Castle in northwest Wales when he was 20.
According to Prince Charles' official website, "The title was recreated in 1301 for Edward of Caernarfon, the future Edward II. It was the first time the eldest son of the King of England was invested as Prince of Wales, making Edward II the first of the current line of Princes of Wales, of which His Royal Highness is the 21st."
When Charles succeeds his mother, Prince William as the next male heir to the British throne, is expected to become the Prince of Wales. That regal title is then expected to go to George when he is the heir apparent.
How William and Kate Middleton explain George's future to him
Prince William found out about his destiny at a young age and has always said that he would wait until the time was right to tell his son about what his future entails in a thoughtful way.
A source told the Daily Mail that the duke and duchess have begun explaining George's future to him like "a storybook." The royal couple is doing the same for their daughter, Princess Charlotte, as well so she also understands her role in the family.
"William and Kate have already talked to George and Charlotte about their future roles, but in a child-like way so that they understand without feeling overwhelmed," the insider told the publication, adding, "George knows there's something special about him and that one day he'll be the future King of England."
RELATED: Prince George or Princess Charlotte: Which Royal Child is Actually More Outgoing?