When Will Prince William And Kate Middleton Get To Meet Baby Archie?
Prince William and Kate Middleton have a new nephew, Archie, and the future King and Queen are "thrilled" about the addition to the royal family. The Duke and Duchess of Cambridge spoke with the media at The King's Cup regatta at the Cutty Sark in Greenwich after Prince Harry announced that Meghan Markle had given birth to a son, and William and Kate revealed that they would soon get to meet baby Archie.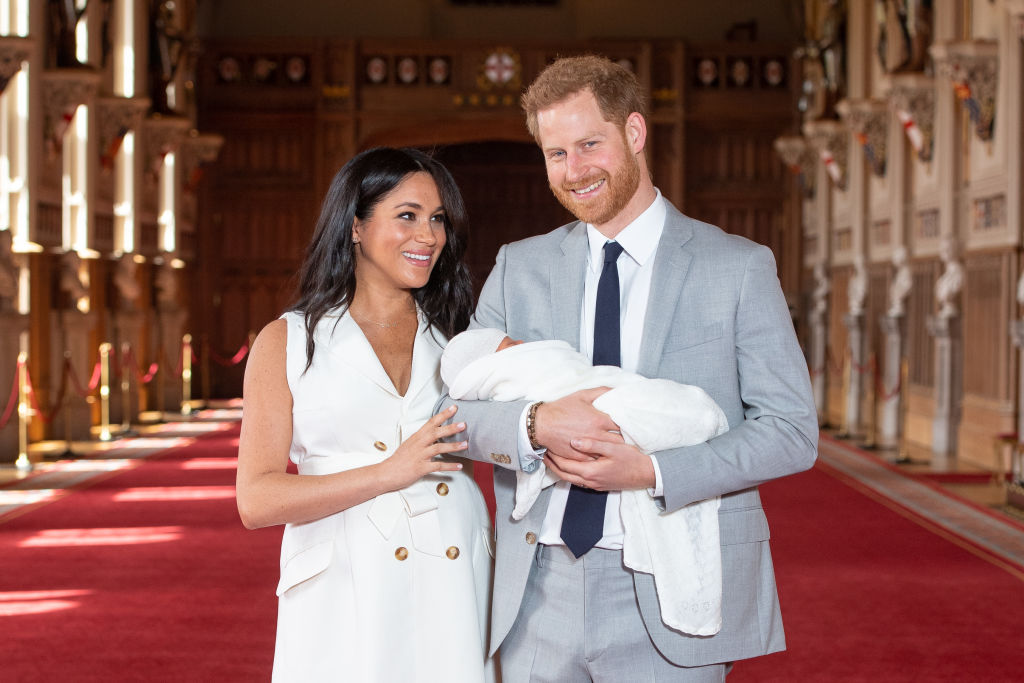 Prince William welcomed his brother to the club
On May 6th, Prince Harry told the world that he was officially a dad, revealing that his wife had given birth to a healthy baby boy that morning at 5:26 a.m. Harry couldn't stop smiling as he told reporters his son had arrived, describing the birth as the "most amazing experience" of his life.
A few hours later, Prince William spoke to the media, and according to Hello! Magazine, he had nothing but kinds words for his little brother.
"Obviously thrilled, absolutely thrilled, and obviously looking forward to seeing them in the next few days when things have quieted down. I'm very pleased and glad to welcome my own brother into the sleep deprivation society that is parenting," said William.
Kate Middleton loves babies in the spring
With William and Kate being marriage and parenting pros, they definitely have some wisdom to share with Harry and Meghan. The Duke and Duchess of Cambridge have been married since 2011, and they have three children – Prince George, 5, Princess Charlotte, 4, and Prince Louis, 1.
When asked if he had any advice, William laughed and said he had plenty, but he will wait until his brother and sister-in-law get the chance to settle down and enjoy their new baby.
As for Kate, she says that she and William look forward to meeting baby Archie, and added that this is an exciting time for Harry and Meghan and she wishes them all the best.
"It's such a special time, obviously with Louis and Charlotte just having had their birthdays it's such a great time of year to have a baby, spring is in the air," said the mother of three.
The Duchess also said that the next few weeks will be "daunting" for Harry and Meghan since they are first time parents, and she wishes them "all the best."
Archie is the Queen's eighth great-grandchild
Archie is Queen Elizabeth and Prince Philip's eighth great-grandchild and Prince Charles' fourth grandchild. Even though the palace has not announced the baby's official title, it is expected to be Earl of Dumbarton.
The day after baby Archie arrived, the Queen and the Duke of Edinburgh made a rare public appearance at Windsor Castle for the Order of Merit luncheon. And, while she didn't make an official statement about her new great-grandbaby, she did smile and answer yes when she was asked if life was good.
The Queen and Duke of Edinburgh were introduced to the newest royal the next day, and a photo captured the moment. The official Buckingham Palace twitter account @RoyalFamily posted the pic that featured the Queen, Prince Philip, Doria Ragland, Prince Harry, and Meghan Markle holding baby Archie after the royal couple had introduced him to the public.
Charles and Camilla are delighted
During their trip to Berlin, Prince Charles and Camilla, Duchess of Cornwall said that they were "delighted" by the news of baby Archie's arrival, and they look forward to meeting their new grandson when they return home to London.
Baby Sussex is now officially Archie Harrison Mountbatten-Windsor, and he is seventh in line to the British throne behind Prince Charles, Prince William, Prince George, Princess Charlotte, Prince Louis, and his dad, Prince Harry.