When Will Princess Charlotte Be Allowed to Start Wearing a Tiara?
We can all agree that Prince William and Catherine, Duchess of Cambridge's children are absolutely adorable. Ever since their debuts outside St. Mary's Hospital people have enjoyed seeing them out and about at events and stealing the spotlight at weddings and Trooping the Colour ceremonies.
The world has become fascinated with the little ones and now have questions about their future. Many are curious about the duke and duchess' only daughter, Princess Charlotte, and when the young royal will be able to wear one a very regal accessory. Read to find out when Charlotte can start wearing a tiara and when royal women, including her mother, are banned from wearing them.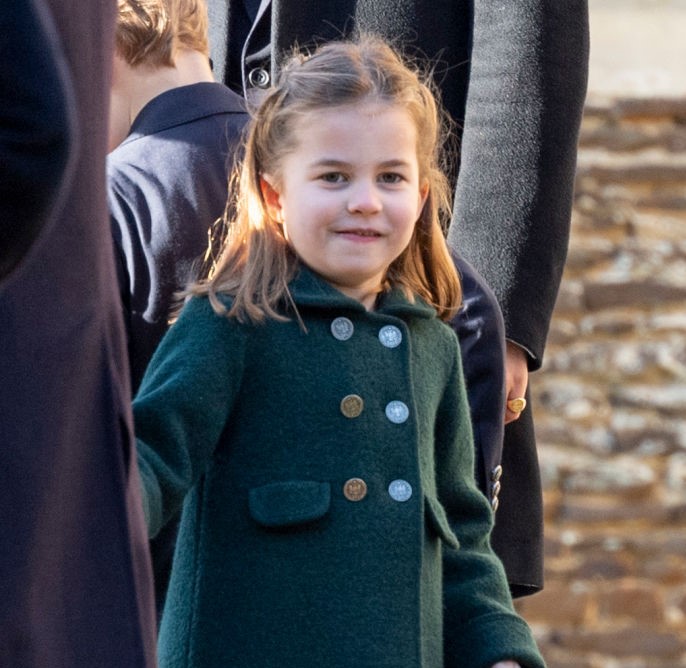 Rules Princess Charlotte must follow
As the daughter of the future king, Princess Charlotte will have a few rules and protocols to follow in her life.
Royal children cannot sit with their parents and other adults at the dinner table. Charlotte only gets bumped up to the same table as her mom and dad once she can carry on dinnertime conversations with others and has mastered the "art of polite conversation."
The princess needs to learn how to curtsy properly as well. She's likely already taking lessons on this as she will be expected to curtsy to her great-grandmother, Queen Elizabeth II, soon.
When she can wear a tiara
So what about royal rules for tiaras and when can we expect to see Charlotte donning one of those?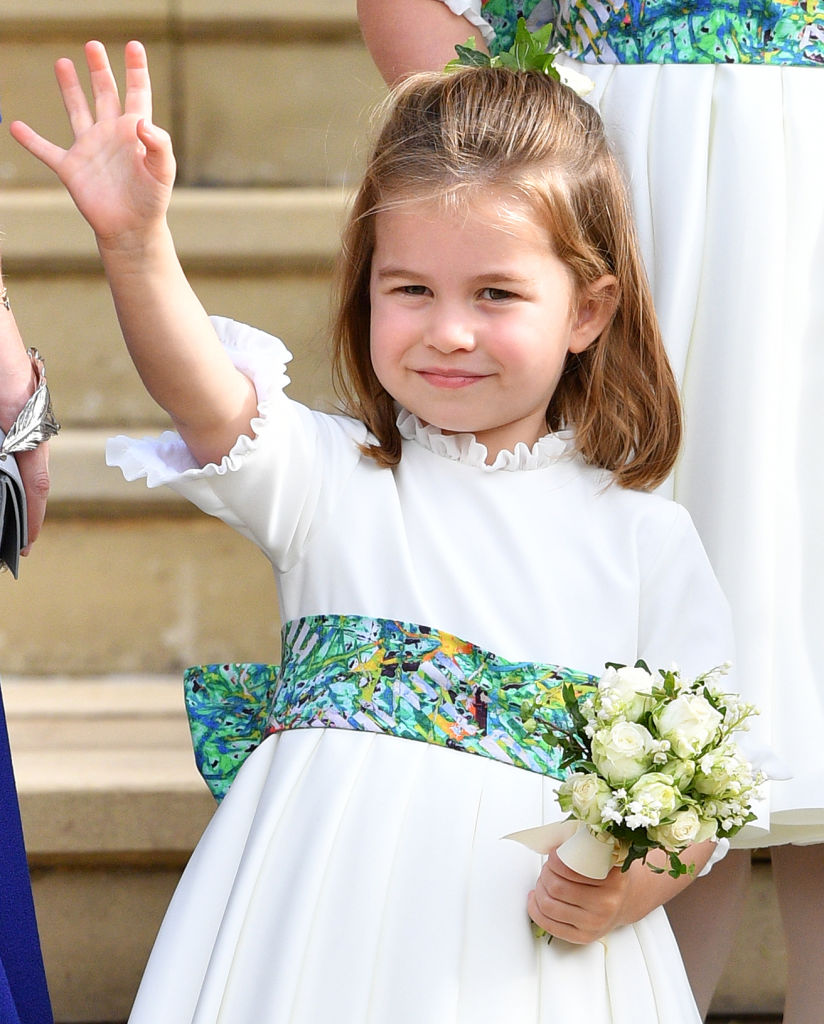 London jewelry expert Geoffrey Munn told Town & Country that it could be quite a while before we see Charlotte with a tiara on. Munn noted that per tradition, a woman must be a bride or already married to wear one.
"The tiara has its roots in classical antiquity and was seen as an emblem of the loss of innocence to the crowning of love," he said.
However, former royal butler Grant Harrold revealed that the tradition doesn't apply to all.
"Single ladies don't typically wear tiaras unless they are born into the royal family as a princess," Harrold said via Insider.
Since Charlotte is, she may decide to wear a tiara before she ties the knot just like Princess Margaret and Princess Anne did prior to walking down the aisle.
When Kate Middleton and other royals are banned from wearing them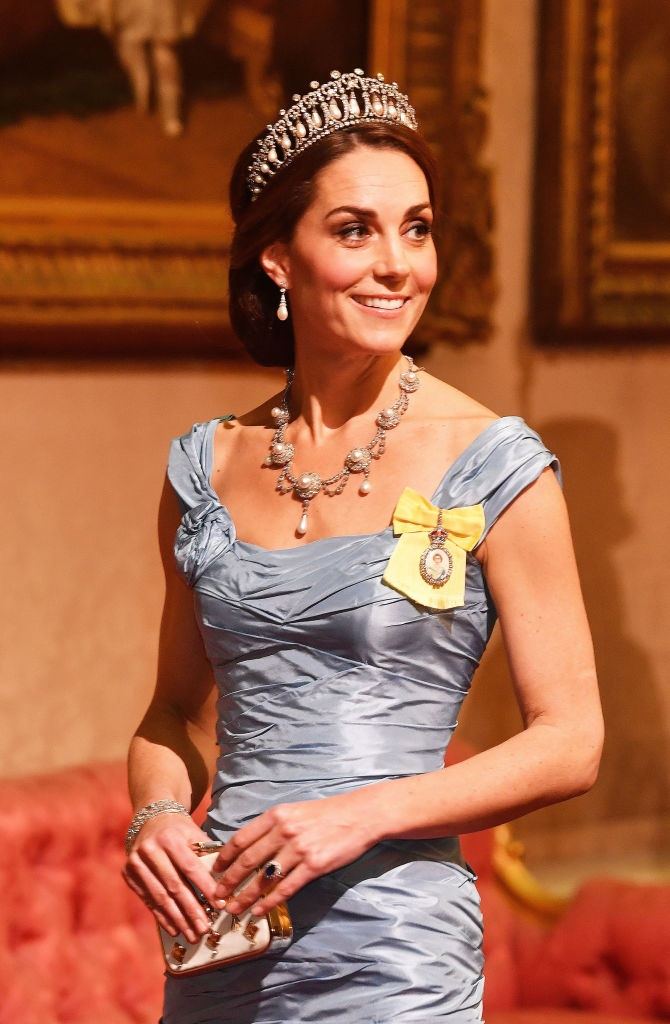 Charlotte's mother must follow a rule about tiaras herself. Kate can't just throw on a tiara whenever she pleases because the dazzling accessories are to be worn at specific times.
Besides their engagements rings, royal ladies aren't dripping in diamonds when they are out in public or attending an event during the day and they never have on a tiara then. According to Marie Claire, that's because diamonds are banned during the day.
"Before 6 p.m., you'll see metallics, gemstones, pearls, sapphires. At night, you'll see the diamonds come out, and that's in order to not come across as flashy in your appearance," royal etiquette expert Myka Meier explained.
The exception to this rule is that tiaras can be worn before 6 p.m. for royal weddings.
Read more: What Will Princess Charlotte's Title Be When Prince William Becomes King?