When Will Ryan Gosling Have A New Movie Out? His Current Obsession Involves Sweat Pants
Ryan Gosling is Hollywood royalty. His movies become box office hits. It's been awhile since his last release. When will Ryan Gosling have a new movie out?
One look at Ryan Gosling's resume and it's no wonder he's one of the most coveted actors in history. Not only has he mastered the love story a 'la The Notebook, but he's proven he can take on musicals like La La Land and dramas such as First Man.
With so much talent too good to keep for himself, here's when to expect another Gosling transformation on the big screen.
Ryan Gosling is a busy father to Esmeralda Amada and Amada Lee Gosling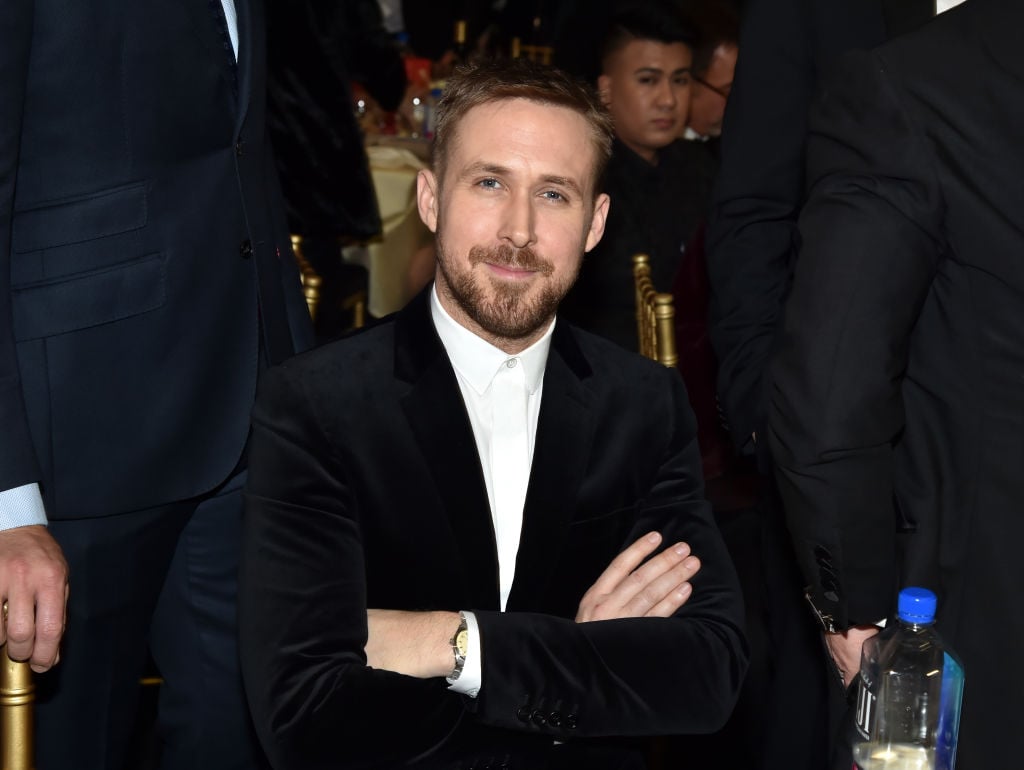 Gosling is an old pro with the acting thing but as a father, his two children — with his girlfriend, Eva Mendes, — are likely running the show. Gosling and Mendes met while filming The Place Beyond the Pines but they kept the romance secret until some time in 2012.
Two years later, Mendes gave birth to their first daughter, Esmerelda. Two years after that, they welcomed another baby girl into the brood with Amada Lee.
The notoriously private couple haven't spoken much about their relationship, their daughters, or parenthood in general, aside from the one-off mention here and there.
Mendes, who is slightly more open about their private lives, appeared on The Kelly Clarkson Show Friday. The actress opened up when Clarkson showed a picture of the two.
"Oh my God, that's so old," Mendes said. "That's literally me going like 'I'm not in love with him. I'm not in love with him.' Because I was trying to be professional. "Oh, look at him, though."
We're swooning right along with you.
Ryan Gosling is supportive of Eva Mendes's projects
While Mendes gushed about her man, she added that Gosling is supportive of all her endeavors including acting, parenting, and her fashion line for New York & Co.
One reason he's a fan of the line? Mendes gave a little insight into Gosling's latest obsession.
"He's been loving the pants I've been doing," she said. "I've been getting into pants more, especially soft pants like joggers."
It's hard to imagine the A-list actor lounging around like the rest of us, but there you have it. Mendes and Gosling didn't know filming their 2012 movie would end up here. Mendes spoke to Women's Health in April explaining she never saw herself as a mother at all.
"[Having kids] was the furthest thing from my mind," she said. "Ryan Gosling happened. I mean, falling in love with him. Then it made sense for me to have…not kids, but his kids. It was very specific to him."
Here's when to expect another Ryan Gosling movie
Though everyone knows Gosling got his start in the '90s as a Mouseketeer on The Mickey Mouse Club (where Justin Timberlake, Britney Spears, and Christina Aguilera got their start), his first role after was small.
Gosling played Jamie Leary on an episode of Nickelodeon's Are You Afraid of the Dark? in 1995. From there, it wasn't quite "history" but he got a lot of practice.
The last project on Gosling's IMDb page is the TV movie, My Favorite Shapes, by Julia Torres where Gosling provided the voice of Blue Penguin. Before that, he starred in First Man portraying Neil Armstrong and the 2017 sequel, Blade Runner 2049 opposite Harrison Ford.
As for what's next, the only project scheduled at this point is Ron Howard's live-action movie, Spy vs. Spy. The movie is based on a comic strip by cartoonist, Antonio Prohías from MAD Magazine in 1961.
Spy vs. Spy follows shadowy operatives who try to foil each other's plans. from MAD Magazine. The comic became an animated feature on the long-running sketch comedy series, MADtv.
Gosling is set to play "The Spy in Black."According to Deadline, production on the film will begin in November 2020.