When Will Season 4 of 'Workin' Moms' be on Netflix?
It looks like the popular Canadian comedy series, Workin' Moms, is going to be working for a little while longer. The series was renewed for a fourth season, according to the show's Twitter page, and fans couldn't be happier.
Netflix spoiled their viewers by gifting them with the first three seasons for happy binge-watching. But it left the devoted fanbase hungering for more of the realistically-portrayed struggle and joys of early parenthood.
The series' American audience may have to be patient for a bit but some things are just worth waiting for.
Why fans love 'Workin' Moms'
Workin' Moms easily captured the hearts of women everywhere with its sometimes irreverent and always relatable look at what it is like to be a working mother. The stories in the series are truly funny yet they touch on some of the most authentic experiences of motherhood in all its uncensored glory.
The characters sometimes awkwardly, often adeptly, handle and survive the real-life situations ordinary moms face on a daily basis. The show's honest portrayal of the everyday challenges of the working mom covers the bad, the good, and the unpredictable.
It blatantly examines all the little moments and messiness of postpartum life while presenting occasional cringe-worthy yet hilarious events its fans have come to love. Moms everywhere are able to relate and say "Yeah, that's me."
The CBC series is a welcome addition to pop culture because it is so unapologetically real.
'Workin' Moms' has an unflappable cast
Catherine Reitman is the creator, executive producer, and star of Workin' Moms. She plays Kate Foster, one of four ordinary women returning to work in Toronto after giving birth.
Reitman, encouraged by her husband, decided to write about her own experiences as a young mother with postpartum depression. Her forthright and humorous observations resonate with the watching public while it provides a light-hearted outlet for both her and the show's audience.
Completing Workin' Moms' cast are Dani Kind in the role of Anne Carlson, Juno Rinaldi as Frankie Coyne, and Jessalyn Wanlim as the reluctant mother, Jenny Matthews. It all adds up to a rip-roaring comedy of errors and happenstance you won't want to miss. Dennis Andres as Ian Matthews and Trenna Keating as Shanon help give the series a multi-layered essence well worth exploring.
The fan-favorite, Katherine Barrell as Alicia Rutherford, is the perfect foil as the supermom everybody loves to hate.
What about Season 4 of 'Workin' Moms'?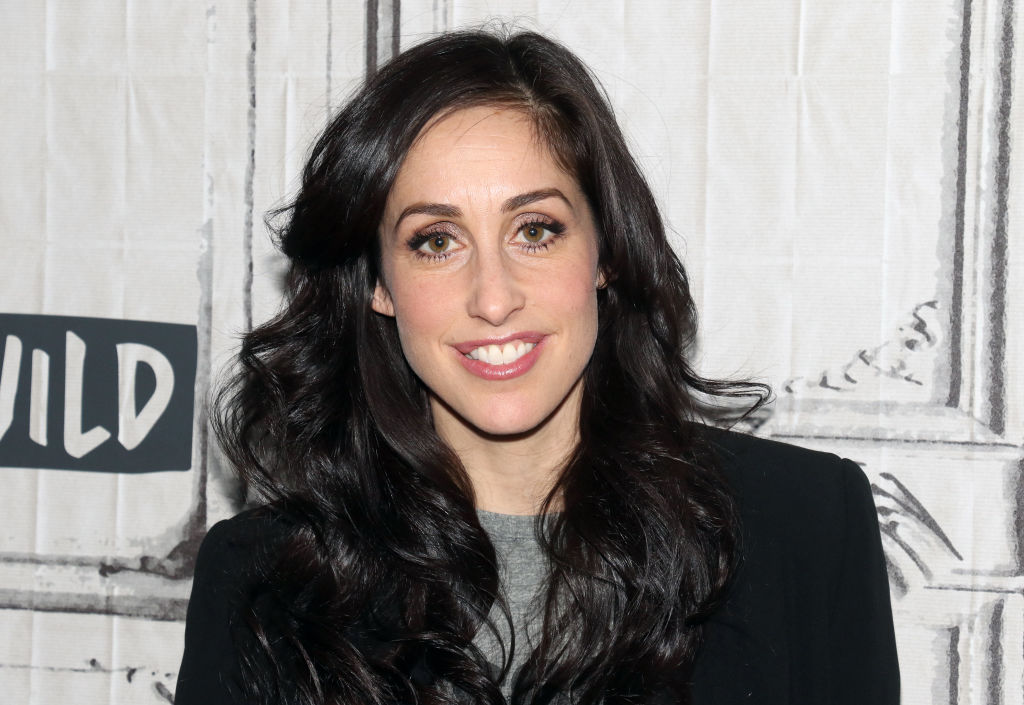 Fans of Workin' Moms will be happy to know all the cast favorites will be returning for Season 4. The series is set to air in Canada sometime in the winter of 2020.
It is unknown, at this point, when it will be available on Netflix for American viewing though Netflix is hoping to add it to its global library as soon as possible. CBC's general manager of programming, Sally Catto, recognizes the importance of a global audience and may be inclined to move it along at a quicker pace.
In the meantime, viewers can get ready for the new episodes by rewatching the first three seasons. Expect the same, if not more, merciless honesty in the new season's episodes.
Reitman plans to diversify the storytelling by introducing a variety of characters whose unique perspectives bring even more texture to the show. Her goal is to represent working mothers in all occupations and real-life situations each with its own set of challenges and victories. The season is sure to be full of inspiring insights and quirky surprises.
But despite new characters and ideas, Workin' Moms promises to give its audiences more of the messy plotlines and gritty personalities they have come to expect. Reitman insists on keeping the belly laughs going even when they are the result of real-life dilemmas and circumstances. For fans and newbies of this fabulous comedy series, it should be enough.