When Will the 'Power' Spinoffs Begin to Air?
Well, folks, we've reached the end of Power. The hit Starz series ended its six-year run in February with the reveal of James "Ghost" St. Patrick's killer and a shocking arrest for the murder. But there's a lot more to come.
There are a number of spinoffs in various stages of development that will continue the journeys of many characters on the show. While details are limited, we know a small bit of information about possible release dates.
Scroll for more insight on when the Power spinoffs start. But proceed with caution if you have not watched the Power finale, as this post contains spoilers.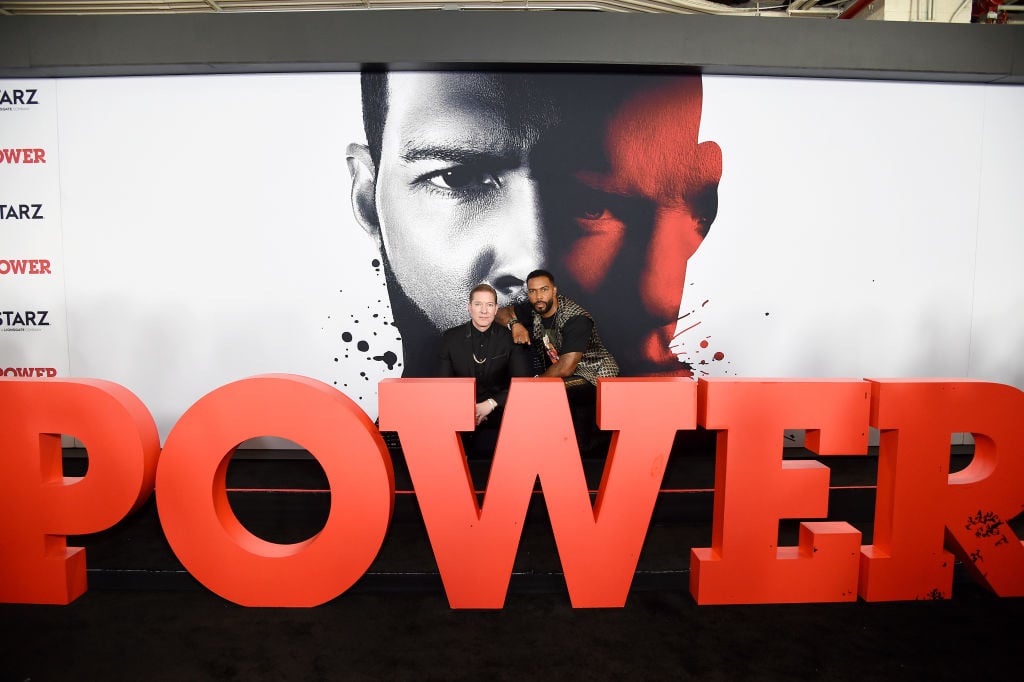 'Power Book II: Ghost' is up first
50 Cent said in the past that Power Book II: Ghost picks up 48 hours after the events that unfolded in the Power series finale. Viewers will recall that the finale ended with Tasha taking the fall for Ghost's murder, even though Tariq pulled the trigger.
As officers booked Tasha into prison, Tariq went scot-free and enrolled in college in order to earn his inheritance in Ghost's will. The exact storyline for the upcoming series is unclear, but there are theories that he'll begin to build a drug empire of his own while away at school.
In a recent interview with Ryan Seacrest, 50 Cent revealed the release date for the spinoff series. "Power Book II will be on in the same time slot as Power," he said. "In June, it'll be back on." This means it will air some time in June at 8 p.m. ET on Starz.
'Power Book III: Raising Kanan' will debut second
Power Book III: Raising Kanan is a prequel based in the '90s that follows antagonist Kanan Stark and his rise as a drug lord.
50 Cent did not share a release date for this one but noted in the aforementioned interview that Raising Kanan is "in the last stages of casting." According to Deadline, Juice actor Omar Epps is among those who have signed onto the cast.
The release dates for the other spinoffs are unclear
It appears that the last two spinoffs — Power Book IV: Influence and Power Book V: Force — are still in the early stages of development. 50 Cent told Seacrest that Influence, a show revolving around Councilman Rashad Tate and his journey to becoming New York's next governor, is still being written. But Newsweek reports that it could be out as early as 2021.
The same goes for Power Book V: Force, a show that centers on Tommy Egan and his new life on the west coast. As the final spinoff, it could be a while before audiences see its debut.
But when it does premiere, it seems like it'll be pretty entertaining. In Power Season 6, Episode 13, viewers saw Tommy take off for California, leaving behind a trail of enemies and unresolved business. And it seems certain that the drama will eventually catch up to him.
But you'll have to wait and see. In the meantime, get ready for Power Book II: Ghost.