Where Are They Now? an Update on the Members of Making the Band 2 'Da Band'
'Making the Band' is returning in 2020 but fans are interesting in finding out what happened to former groups from the show. Here's an update on 'MTB2' winners, Da Band.
The world waits patiently as MTV's hit reality competition show, Making the Band, returns for a new season. Over four seasons, the show produced four chart-topping groups: O-Town, Da Band, Danity Kane, and, Day 26. Da Band was the most versatile group and a fan favorite. With six members consisting of four rappers and one singer, the group's music mixed hip-hop, reggae, and R&B. Due to ongoing issues, Diddy ultimately decided to dismantle the group after one gold album, Too Hot For TV. Da Band announced that they'd be reuniting to celebrate the release of their one and only album after 15 years. While fans are excited that they are back together, it's also had many wondering what they've been up to individually. Here's an update on what the members of Da Band have been doing since going their separate ways in 2004.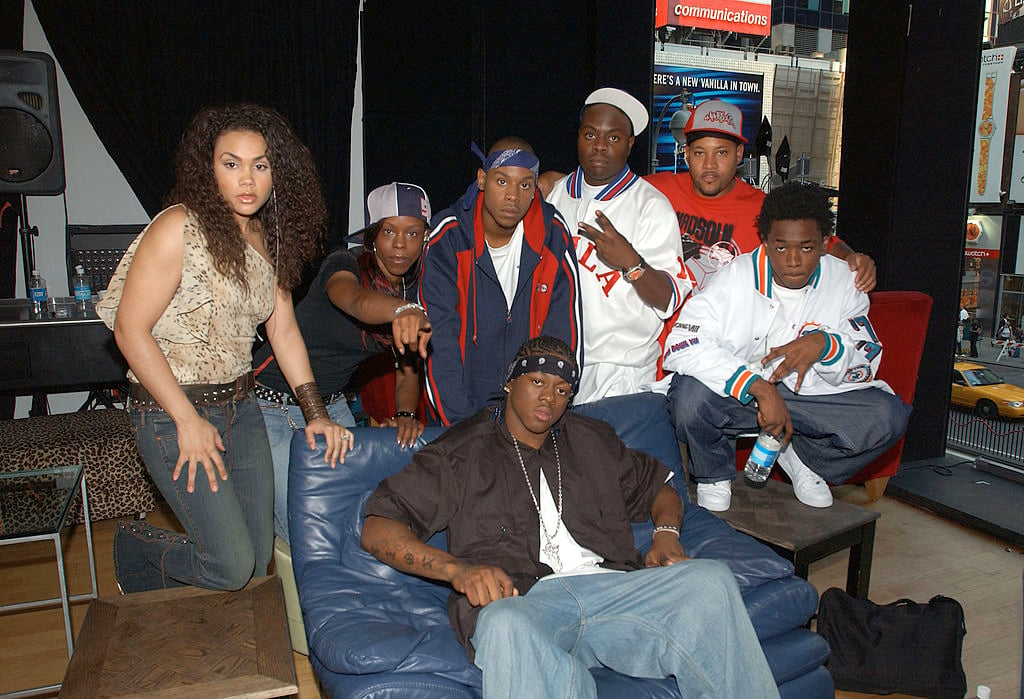 Sara Stokes
Out of a group of rappers, Sara made Da Band as the only singer. She had a hard time fitting in with the group and balancing her career and newfound fame with being a wife and mother of three. Her husband, Tony Stokes, made issues between her and her group members worse as he often inserted himself into the group's business affairs. The husband and wife duo caused further division when Tony took on co-managing duties of his wife and pushed for a solo image by scheduling individual interviews and hiring a separate publicist for her. Things became too much and Tony was eventually banned from being around the group by Diddy. When Diddy made the decision to drop the group overall, he cited difficulties with Sara and her husband as a reason for not keeping her on. She tried to work at a solo career but never quite made it due to continuous issues with her husband. The two remained married for over a decade despite making headlines for domestic abuse charges, one that landed Sara in jail. She split from her husband and in recent years, was featured on the reality series, From The Bottom Up. The show followed five women who fell from success as they worked toward a comeback.
Freddy P
Freddy Pollok hailed from Miami and was selected by Diddy to be in the group due to his impressive freestyle rap skills. He also appeared to be a team player, one who was easy to work with during the earlier days of the competition and was an overall talent with both rapping and writing. He wrote not just hip-hop lyrics but also worked closely with Sara to help her hone her writing skills as a singer. Hot-tempered, Freddy got into both verbal and physical spats with Ness and Chopper at several different times throughout filming. He was also known for throwing tantrums and random outbursts but was never one to harbor resentment and always tried to make amends. On a break from touring, Freddy decided to stay in Florida and quit the band as he felt he was missing out on time with his toddler son and he was sick of the tension in the group. He remained close friends with Chopper and at one point, they planned to release a mixtape together. Freddy is extremely active on Instagram, showing off his lifestyle, wealth and growing son. 
Ness
Philadelphia native, Lloyd Mathis, better known as E. Ness, was appointed by Diddy as the leader of Da Band. Ness caused the least amount of trouble for Diddy and the label. Unlike his group members, he remained consistent with producing music, rehearsing and was always on time for the group's appearances. After Da Band's split, Diddy chose to keep Ness and Babs signed to his label as the hip-hop duo he coined "Bonnie & Clyde." Despite remaining signed, Ness and Babs never released a single under Bad Boy records. He did, however, release several singles, with "My Hood" being his biggest hit. He eventually was released from his contract and returned to his hometown where he remained a staple in the underground rap scene. He put out several mixtapes and remains active as a battle rapper in Philly today.
Babs Bunny
Lynese "Babs Bunny" Wiley was the Da Band's only female rapper. Out of her group members, she had the most conflict with Sara's husband, Tony, and was the most vocal about not wanting him involved in their business. Babs and Chopper had a mini fling during their time in the group but chose to remain close friends and group members so that their business would not be affected. After the group's disbandment, she and Ness were said to be working on an album but it fell through. She was released from her contract with Bad Boy Records and in 2010, she started a female rap battle league, Queen Of The Ring, which has become the largest in the world. Their YouTube channel has millions of views and has even been promoted by fellow female rappers like Remy Ma and Nicki Minaj. The Brooklyn native is a single mother of a young son and remains a huge force to be reckoned with as a female emcee. 
Chopper
Kevin "Chopper" Barnes was the youngest member of the group. At 17, Diddy selected him to be a member of Da Band but his immaturity often got in the way of his talent shining. He was seen as a menace to his band members and his management for goofing off too much and also arguing with his group members. The New Orleans native returned home after being fired and was signed with Cash money Records where he reintroduced himself as "Young City." He lost his home in Hurricane Katrina and was shot in 2013, sparking something in the rapper to change his lifestyle. He's back to doing music but focuses on positive content versus the usual glorifying of street violence, unlike others from his hometown. 
Dylan Dilinjah
Dylan John, better known as Dylan Dilinjah, was the group's problem child. Diddy saved the reggae rapper from going to jail after writing a letter to the judge and selecting him to be part of Da Band. Even Diddy's faith in him as an artist couldn't save him. Dylan was the cocky one out of the bunch who missed shows, rehearsals, and appointments. Though he remained on probation after making the group, he chose to spend his time doing what he wanted versus working. His tendency to miss studio sessions caused him to have the least amount of features on their debut album. Diddy gave him multiple chances to get his act together before kicking him out of the Da Band's temporary penthouse and firing him altogether. Dylan's popularity grew further after Dave Chappelle performed a skit mocking the artist in his sketch comedy show. He continued to work on his music and released an album, Pain 2 Power, in 2014. 
To get updates on Da Band's reunion, follow the group's Instagram account.