Where 'Barefoot Contessa' Star Ina Garten Could Be Spotted in the Hamptons
Barefoot Contessa fans know all about "The Barn." The building that serves as Ina Garten's office space — as well as the set of her popular TV show — is located on her property in East Hampton, New York. Next to the home she shares with her beloved husband, Jeffrey.
Garten loves the charming town that she's called home for more than four decades. For fans visiting the Hamptons, there are a few places they could possibly spot Garten when she's out and about.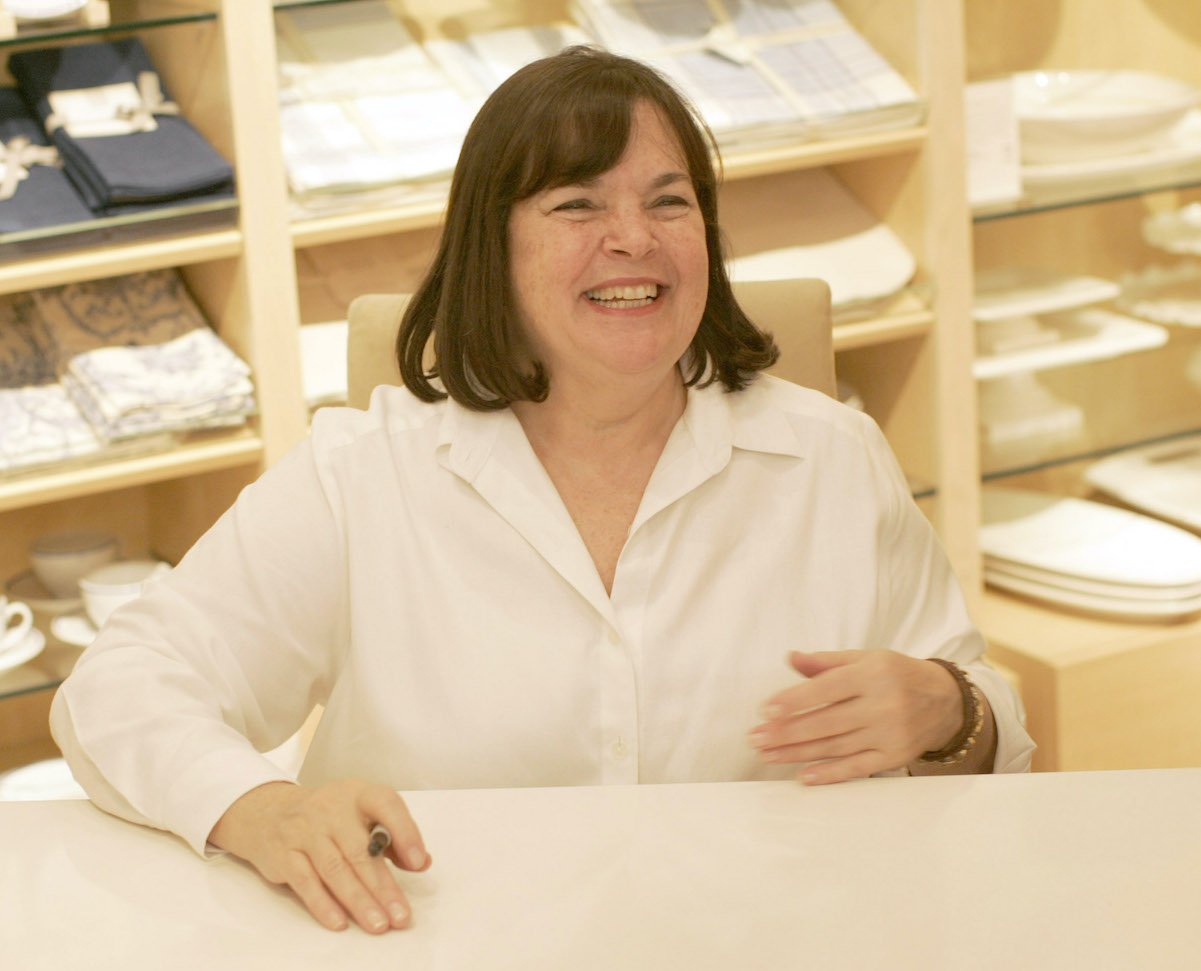 Ina Garten has a lot of favorites in the Hamptons
On the Barefoot Contessa website, Garten notes that "The Hamptons" are actually a string of  historic villages on the south coast of Long Island. In addition to East Hampton — where Garten lives — there's also Bridgehampton and Southampton.
Garten says that each town has "its own special character." She also notes that there are "so many wonderful places to visit in the Hamptons." And, she has quite a few "favorites." From restaurants to specialty food stores to hotels, Garten has a long list of places to visit.
Fans might find the 'Barefoot Contessa' star at a specialty food store
The origin story of Garten's food-based media empire began in the late 70s when Garten bought a specialty food store in the Hamptons called The Barefoot Contessa. She sold the store in the late 90s before launching her TV show and writing her cookbooks, but there are still a number of specialty food stores in the area that fans can visit.
Garten recommends Cavaniola's Gourmet, a family-owned cheese shop, kitchen, and wine cellar. She also loves the Seafood Shop, Loaves and Fishes, Milk Pail, Round Swamp Farm, Mary's Marvelous, and Tate's Bake Shop.
Ina Garten fans could see their favorite cookbook author at a farm stand
Of course, many of Garten's favorite spots in the Hamptons have something to do with food. She says that when fans visit the area, they should try four different farm stands. Amber Waves Farm has a café and bakery, while Pike Farms features amazing fresh produce.
RELATED: 'Barefoot Contessa' Ina Garten Has Got Your Back With Her Easy Summer Cookout Menu
The Green Thumb is a certified organic farm that's been family-owned and operated since 1644. For chicken and eggs, Garten says the place to go is Iacono Farm.
For fans who need flowers during their trip to the Hamptons, they might run into Garten at Bridgehampton Florist or Sag Harbor Florist. She says those are her go-to spots for beautiful blooms.
The 'Barefoot Contessa' star has a lot of favorite restaurants in the Hamptons
When she's not cooking up a delicious dish at home, Garten enjoys going out to a number of different restaurants. Some of her favorites include: upscale steakhouse The Palm, the East Hampton Grill, Nick and Toni's, and Candy Kitchen.
You might spot Garten at the Vine Street Cafe, a country chic, casual dining establishment on Shelter Island that serves up the freshest local ingredients. Maybe you'll find her enjoying lobster at Duryea's or fresh seafood at Canal Cafe.
Ina Garten recommends these home stores
Not everything is about food when Garten is out in her local community. She also enjoys shopping at home stores like Monc XIII, Bloom, In Home, and Sylvester & Co, and she highly recommends all four spots.
If you're looking for a place to stay while visiting the Hamptons, you might find Garten at 1770 House. It's an historic inn with a restaurant that the Barefoot Contessa lists as one of her favorites.
RELATED: 'Barefoot Contessa' Ina Garten's 15 Best Recipes to Refresh Your Summer Dinner Menu
Her list of favorite inns in the area also includes The Baker House, the Topping Rose House, and the Bridgehampton Inn.
The Barefoot Contessa airs Saturdays on The Food Network.