Where Can 'Barry' Fans See More of NoHo Hank Actor Anthony Carrigan?
It's already been quite a 2019 for HBO. Between the excellent new season of True Detective and the worthy finales of Veep and Game of Thrones, the premium channel has made a case for fans to keep their subscriptions on auto-pilot all year.
Bill Hader's Barry certainly added to that argument. Once again, the hit-man comedy managed to do more in a short season of 30-minute episodes than most shows do in multi-year runs.
Fans of Barry seem to be most passionate about two characters: giant-ego Gene Cousineau (Henry Winkler) and the incredibly accommodating, remarkably upbeat Chechen gangster who goes by the name NoHo Hank (Anthony Carrigan).
Hank might be out of circulation until Barry returns to HBO for a third season, but that doesn't mean Carrigan is waiting around for the shoot. In fact, he seems to be adding new projects by the week. Here's a look at where fans can find Carrigan's past and future work.
Carrigan has booked films with Kevin Hart and Keanu Reeves.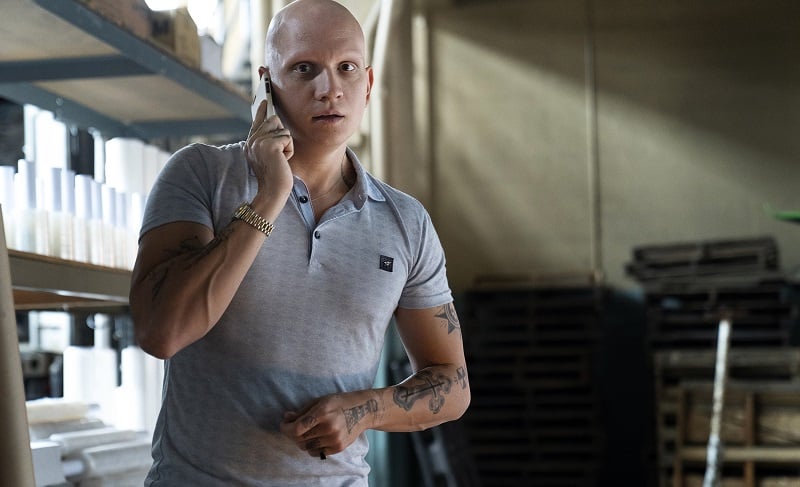 Last week, The Hollywood Reporter broke the story that Carrigan had a new gig — this time, in a serious film based on the Two Kisses for Maddy memoir. Kevin Hart signed on to produce and star in the adaptation (titled Fatherhood).
Carrigan plays "the quirky friend" of the main character played by Hart, THR reported. Judging by how he handled NoHo Hank, we'd say that character is in good hands. The shoot will take place later in the year and the film is set to premiere in spring 2020.
Just yesterday, THR reported another high-profile role Carrigan has landed. This time, he'll join Keanu Reeves and Alex Winter in Bill & Ted Face the Music, the third installment of the long-simmering comedy franchise. (The first, Bill & Ted's Excellent Adventure, hit theaters in 1989.)
According to THR, Carrigan will play the duo's adversary as they try to save the universe. You see, Bill and Ted are still hoping to use rock 'n' roll to make the world a better place. This film will also hit theaters in 2020.
Major roles in Carrigan's past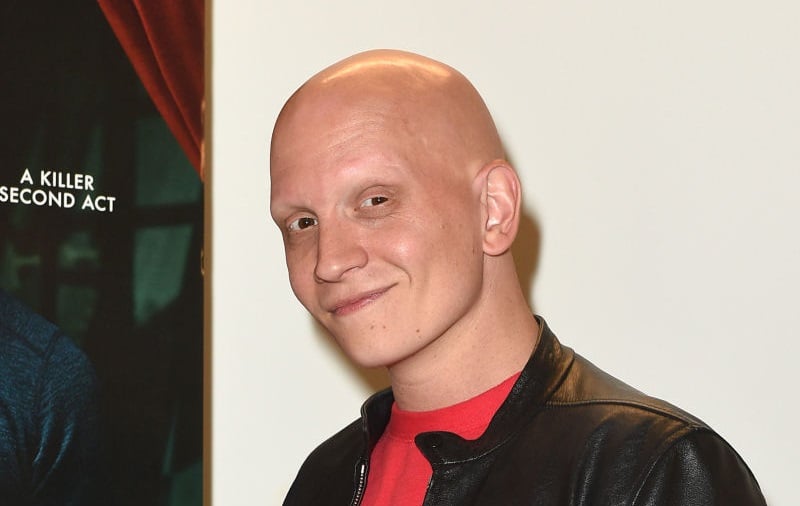 While Carrigan fans will have to wait to see those two films, the actor has completed numerous projects over the years that can be streamed now. His first big role came in The Forgotten, a crime drama that co-starred Christian Slater and aired from 2009-10.
Carrigan's next big role came in Parenthood in 2011. After playing one-offs in several TV movies and shows, Carrigan landed his next big part on Gotham. He played Victor Zsasz on 20 episodes of the show between 2014-19.
Of course, the best way to enjoy Carrigan's talents is going back to the first two seasons of Barry. If you haven't done so, you'll be amazed at how much screen time he gets as NoHo Hank right from the show's first episode.
Clearly, Hader and his team saw what a force they had on their hands in the character. Soon, Carrigan will be busy enough to keep fans entertained in a number of projects.
Also see: All the Ways Meryl Streep Changed Her Appearance for 'Big Little Lies'