Where Can You Watch the 'Last Night in Soho' Horror Movie?
'Tis the season for horror movies—the British psychological thriller Last Night in Soho will premiere on Oct. 29, 2021. Viewers at the Venice Film Festival already got a glimpse into the dark story. Critical reviews reflect high ratings.
Universal Pictures switched a few films to day-and-date releases. However, the studio hasn't altered Last Night in Soho's premiere. Many horror fans wonder if they can watch the flick from home.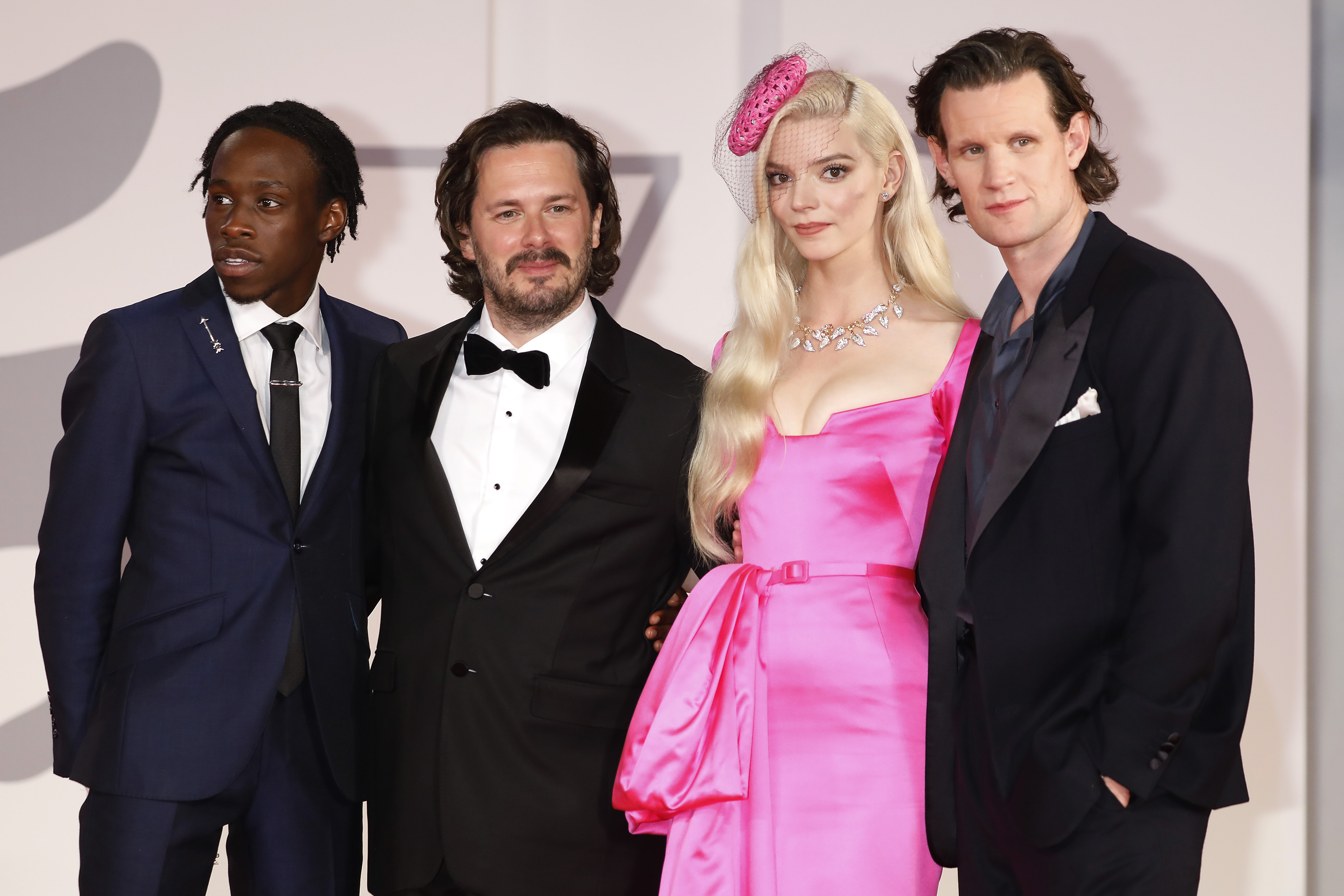 The 'Last Night in Soho' trailer takes a sharp turn
Upon its debut, the Last Night in Soho trailer made heads spin. It starts with the wide-eyed aspiring fashion designer Eloise moving into her top-floor London apartment. Her imaginary mindset takes her back to the 1960s. She goes to sleep in a red-tinted bedroom.
The screen then spells out in neon, "It only takes one night to change your world." Viewers initially transport back to the bright lights of 1960s London in Eloise's dream.
She looks in a mirror and realizes she embodies her favorite singer, Sandie. It seems like the ideal dream. But the trailer sharply turns into a mind-boggling, horrific twist.
Eloise discovers that she has a sixth sense, seeing "things others can't." After seeing Sandie in her dreams, Eloise dyes her hair to match the idolized singer. Though she quickly realizes she wasn't just dreaming. The events she experienced at night occurred in reality. Now, she believes Sandie's killer is still alive.
The trailer then spells out the movie's ominous theme: "Dreams Really Do Come True."
Where to watch 'Last Night in Soho'
Last Night in Soho's distributor, Universal, switched some of its 2021 releases to stream simultaneously. Its highly anticipated cult classic sequel Halloween Kills flipped to a day-and-date release on Peacock. The streaming service is becoming Universal's go-to platform.
The Halloween-centered flick is one of the first Universal films to stream in 2021. However, numerous film studios already streamed their latest movies. The Walt Disney Company set Cruella and Black Widow for Disney+ hybrid premieres. When the studio debuted Jungle Cruise exclusively in theaters, Disney released it to all digital services only one month later.
Several studios claimed they're experimenting with day-and-date releases amid pandemic concerns. Most of them foresee theatrical releases in 2022, but only time will tell how this plays out.
Since Halloween Kills will stream on Peacock, many viewers believe Last Night in Soho will follow suit. Universal hasn't confirmed this, but horror fans hope their assumptions are correct. They should continue to check Peacock's lineup in October before Soho's release.
The horror movie was inspired by a Quentin Tarantino film
According to the Los Angeles Times, the horror movie's costume designer Odile Dicks-Mireaux revealed a source of inspiration for Last Night in Soho: Quentin Tarantino's Once Upon a Time…in Hollywood. The Academy-Award nominated film was in production when Edgar Wright developed and wrote Soho.
Once Upon a Time…in Hollywood takes place in 1969. Stuntman Cliff Booth (Brad Pitt) and actor Rick Dalton (Leonardo Dicaprio) are best friends and colleagues. They explore how Dalton's acting career will impact their lives. The film also spotlights another character: the late actor Sharon Tate (Margot Robbie). The plot ties the Manson Family into the mix.
Soho's Dicks-Mireaux said, "Everyone was a bit envious of [Once Upon a Time…in Hollywood]. And so, the challenge was on. And I think we pulled it off."