Where Can You Stream 'Bajillion Dollar Properties'?
If you're not a follower of all things comedy, you may not be familiar with Bajillion Dollar Properties, a hilarious series from the same production company as the fan-favorite podcast and show Comedy Bang! Bang! But the show has been through a lot. Now, it's back with Season 4. Here's where you can watch.
What is Bajillion Dollar Properties?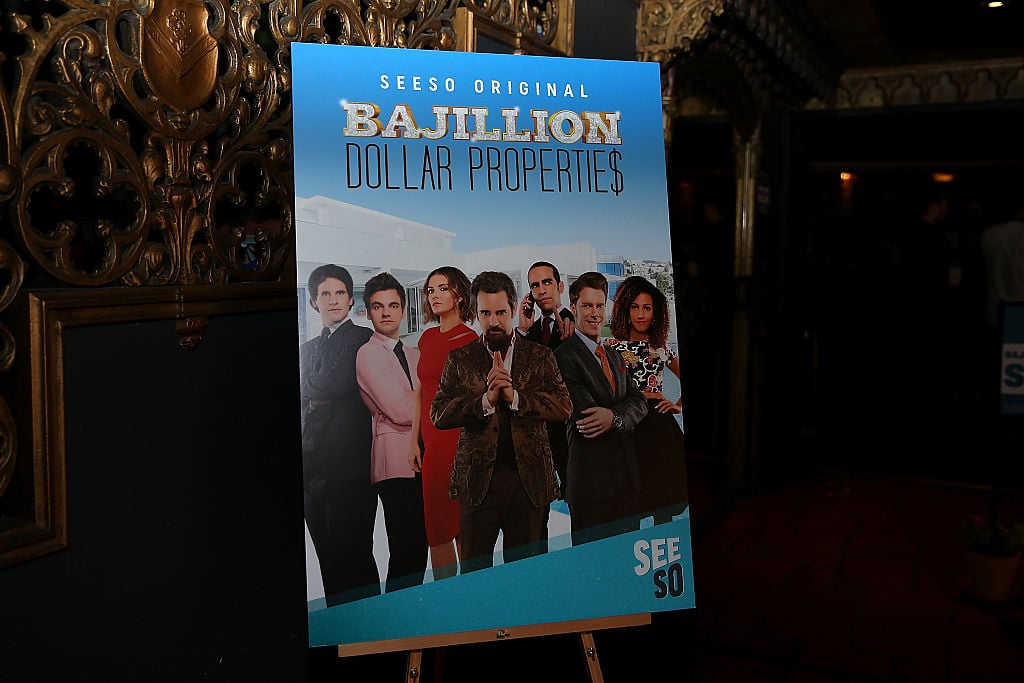 Bajillion Dollar Properties is a satirical comedy series framed as a reality TV series, spoofing shows like Million Dollar Listing. It follows the employees of Platinum Realty in Los Angeles, specifically the company's founder, Dean Rosedragon (Paul F. Tompkins), and a few of his top salespeople.
The series highlights the kinds of eccentric people you meet in the LA area, from actors to wealthy investors. But in this case, the folks selling them homes are just as wacky as those they're selling to. Every realtor brings their own unique brand of hilarity to the table.
The series originally aired on Seeso 
Bajillion Dollar Properties got its start on Seeso, a comedy subscription streaming service owned by NBCUniversal. It kicked off in 2016 as a place for those in the standup and sketch comedy realms, as well as those who are from the land of comedy podcasts, to create and showcase their content.
Sadly, after less than two years, Seeso shut down. While some series were able to be sold off to other streaming services, the future of shows like Bajillion Dollar Properties was left unknown.
Fan fought to see it revived
In August 2017, after the announcement of Seeso's shuttering, many took to social media to plead for Bajillion Dollar Properties. And it wasn't just viewers of the show — even the series' stars, like Tompkins, tweeted about the "new, unseen season ready to go!" 
This launched the #Buyjillion campaign. As creator Kulap Vilaysack told Uproxx at the time, the series has limitless potential. "I feel like we could keep going, much like Reno 911! We could keep going with seasons five, six and seven," she said. "We could set this in different cities. I think the possibilities are endless for how we could play with these characters."
Here's where you can watch Bajillion Dollar Properties
Though it took some time, there is now a place to watch all of Bajillion Dollar Properties. The newly launched Pluto TV, owned by Viacom, looks to be the hottest app for all things comedy. It features movies, various channels, and, thankfully, the latest season of Bajillion Dollar Properties.
Season 4, which, as we now know, has been completed for some time, features a whole host of incredible guest stars. The season is comprised of eight episodes, all of which are currently available to stream with the free app.  
Will there be a Season 5?
Though no announcement has been made yet, Season 5 of Bajillion Dollar Properties seems inevitable. Even back before Pluto TV purchased the series, Vilaysak was hopeful that Season 5 was imminent. 
"I poured a lot of myself into this show and I can't tell you how proud I am of it. What an amazing thing, to work with Paul F. Tompkins and the rest of this cast and crew, to put it out there and have people embrace it and want to keep it alive. It's incredibly exciting and gratifying," she said of the series.