Where Can You Watch 'Californication'?
We take a look back at the comedy TV show starring David Duchovny, 'Californication,' what made it great, and where you can watch it now.
Californication was a comedy TV show that debuted on Showtime in 2007. It ran for seven seasons before ending in 2014. If you were a fan back then or want to watch reruns for the first time, you might wonder where you can watch the series now.
Let's take a look back at Californication, what made it great, and how you can watch it. 
What was the premise of 'Californication'?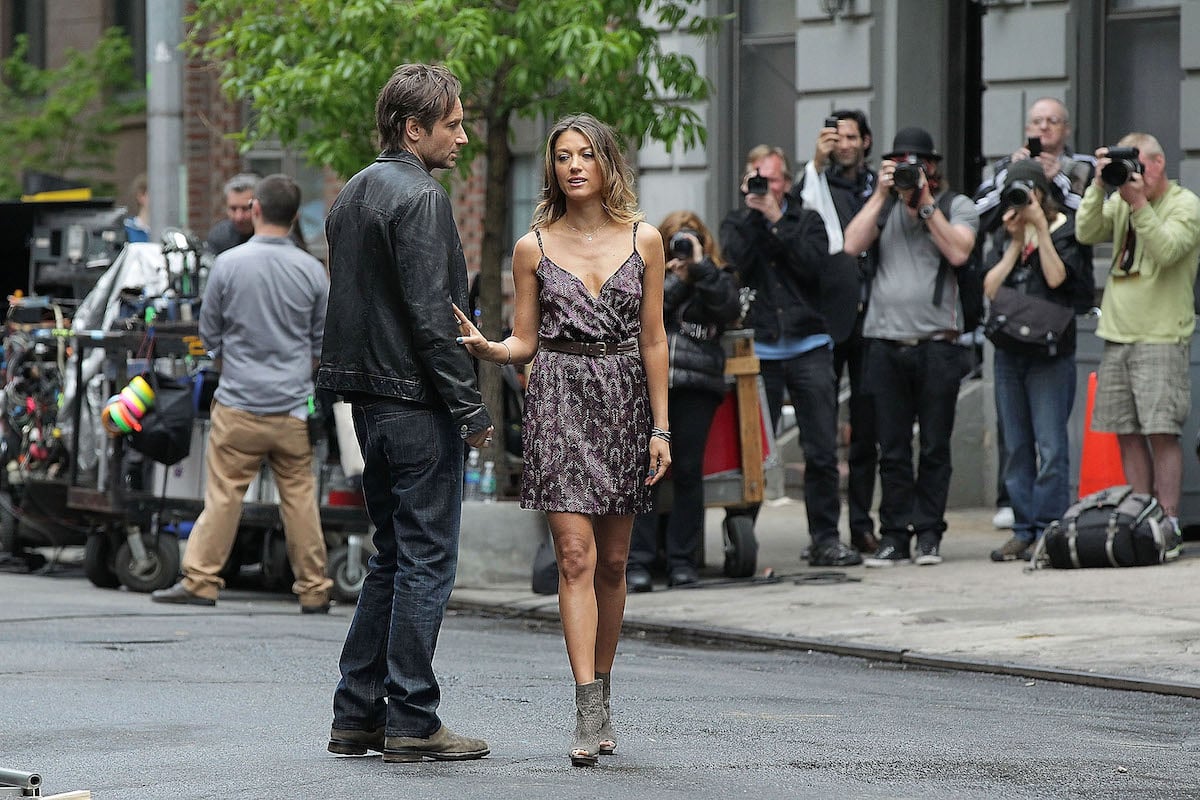 Californication follows the adventures of writer Hank Moody, played by David Duchovny. Hank is a Charles Bukowski-like figure. Living in Los Angeles even though his heart is in New York, Hank is a witty, womanizing alcoholic writer with a serious case of writer's block.
At the outset of the series, he's in a bad place because the love of his life (and his child's mother), Karen, is set to marry another man, Bill, who couldn't be more opposite of Hank. In the series premiere, Hank sleeps with a fan at a book signing. That woman turns out to be Bill's 16-year-old daughter, Mia, who later steals one of Hank's manuscripts to pass off as her own. At the end of the first season, Karen marries Bill. But she abandons him at the reception to be with Hank. However, the two run into trouble aligning their relationship during the course of the show. 
Joining Hank is his agent Charlie Runkle (played by Evan Handler) and Charlie's wife, Marcy (played by Pamela Adlon). Natascha McElhone portrays Karen. After seven seasons, Californication ended with Hank and Karen flying to New York to be together. It wasn't quite a storybook finale, but it was as close to a happy ending as this cynical yet optimistic show could get. 
What made 'Californication' such a great show? 
Though Californication played for comedy, it had plenty of heart to go with that. While Hank continually spirals into an abyss of sex and alcohol, he has some redeeming qualities. He cares for his daughter, Becca, and is a great dad, even if he's imperfect. Hank's penchant for drunken fistfights and one-night stands betray the character's true essence — a man looking for true love with his family. 
Hank's life may play like a fantasy to some (bedding models and actresses, going on seemingly endless benders, taking no responsibility), but the show ultimately portrays him as a broken person looking to numb his pain through sex and alcohol. It's through his family and friends' support that he eventually gets on a better path. In an interview with Time, Duchovny explained what made Hank endearing: 
"He's honest, and he's sincere. His sincerity is not maudlin. He's a guy that says, 'Look, life is difficult, and we're making choices here, and some of them are the wrong ones. Yet we can't not make those choices.' What makes him attractive is that he is honest, and he's trying."

David Duchovny via Time
Where can you watch the show?
You have a few options for watching Californication. But it involves a Showtime subscription. The series was previously on Netflix, though it left that service in September 2019, What's On Netflix reported. Now you can watch it one of three ways: 
On the Showtime app
Through Hulu, if you have an additional subscription to Showtime 
Purchasing individual episodes or seasons via Amazon Prime Video
That gives you plenty of ways to catch up with Hank and his misadventures.