Where Can You Watch Every 'Jurassic Park' Movie? Peacock, Amazon Prime, and More
The way people consume movies is changing by the minute. With the pandemic, streaming services have become an even more popular method for consuming entertainment.
One of the more popular movie series you can watch from the comfort of your own home right now is the Jurassic Park franchise. Totaling five films in all, they span decades. 
If you're interested in watching one of these films read on. Be careful though, as the location for them online has changed somewhat since this past summer. If you caught one of them back in August, you're going to need to look elsewhere. Here's more on how you can watch the Jurassic Park movies. 
The premise of 'Jurassic Park' and the ensuing franchise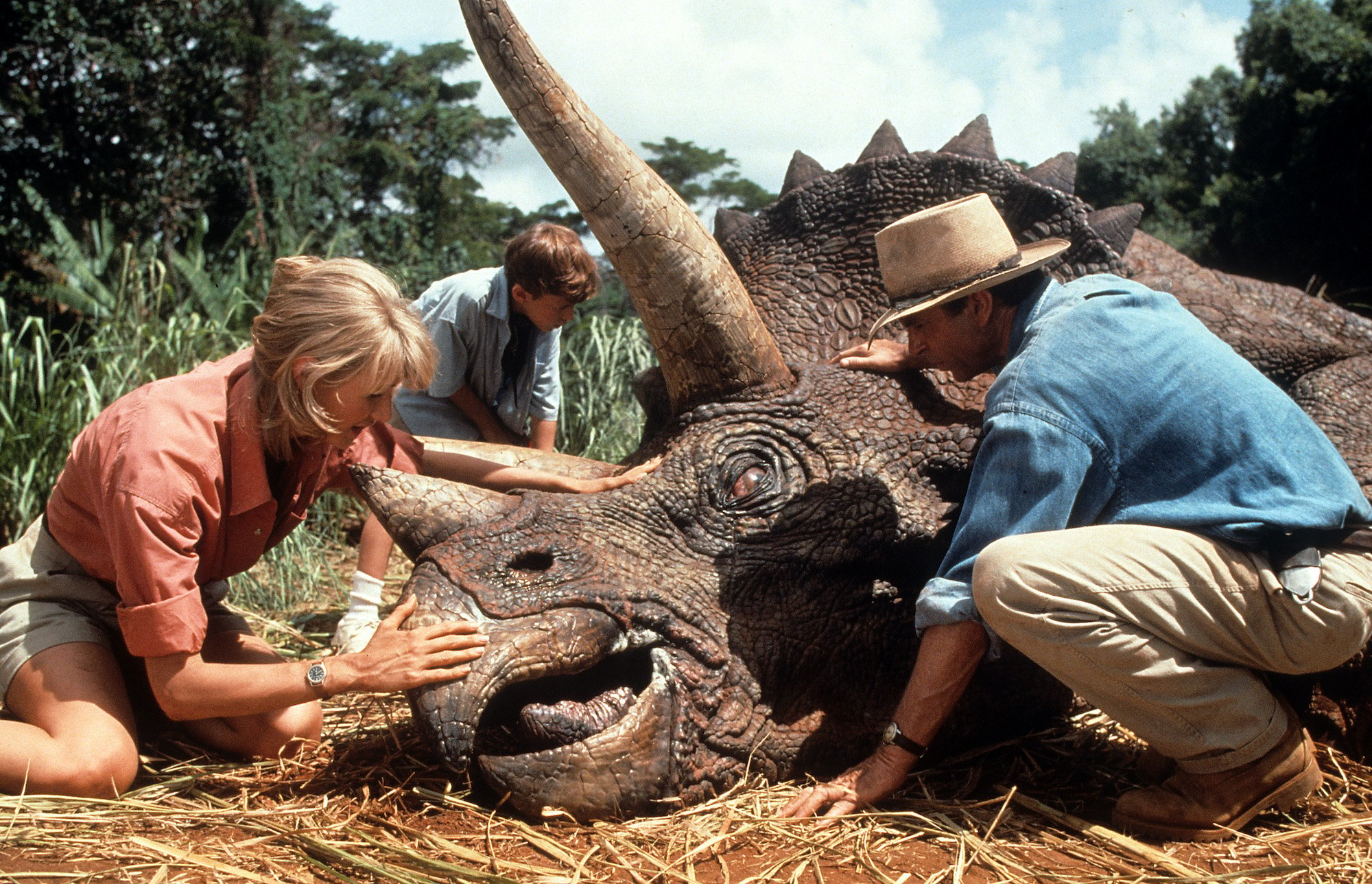 While it may not have invented the modern blockbuster, it certainly helped redefine it. Released in 1993 and directed by Steven Spielberg, Jurassic Park was the story of an otherworldly island theme park filled with dinosaurs. When the man who founds the island calls a team of experts there to give it their blessing, the island quickly descends into chaos as the dinosaurs look to assert their position on the food chain. His grandchildren get lost in the park and it's up to Dr. Alan Grant to help find them and bring them to safety. The film featured incredible special effects that hold up to this day. 
Jurassic Park also redefined the concept of a movie mega-franchise. It spawned two sequels in the 90s. This decade, there has been a reboot/follow-up series known as Jurassic World. That franchise stars Chris Pratt and explores the concept of a modern-day Jurassic Park having opened despite the warnings from the first films. 
It remains a popular film for people to watch in theaters for re-releases or to stream at home. 
The curious case of the streaming rights of 'Jurassic Park'
This summer, dinosaur fans who had to stay home were in for a treat when they logged into Netflix. According to Vanity Fair, Netflix gained the streaming rights to Jurassic Park on August 1 of this year. Jurassic Park fans didn't have long to catch it there, however, as the franchise only had a two-month window to appear on Netflix. As of September 30, all Jurassic Park films left that service. 
Why did this happen, exactly? It's because during the pandemic, many streaming services did whatever they could to add established properties to their platform. That led to many titles frequently moving in between platforms. A good example of this was the Harry Potter series. These incredibly popular and profitable films appeared on HBO Max near the end of August only to find their way to NBC's Peacock in October. 
While this may leave some fans of the films' heads spinning, it doesn't answer the question of where to watch it now. Here's where you can find the Jurassic Park movies. 
Where can you watch every 'Jurassic Park' movie?
For anyone looking to check out a Jurassic Park movie now, you have one of two options: 
The films are available via NBC's Peacock platform. This app is free to use, though it has different subscription models that limit or preclude ads. Peacock features movies and also many hit NBC shows as well. 
They're also available via Amazon Prime Video. Note that the films are available for purchase here in addition to having an Amazon Prime subscription. 
So there you have it: two options for Jurassic Park fans to catch the film at the moment. This should give movie lovers plenty of time to catch up on the series before the next Jurassic World film hits theaters in the next few years.