Where Carrie Mathison and 'Homeland' Left Off Ahead of the Final Season
If you're a Homeland fan, you know it's the end of the line for Showtime's premier thriller. After seven seasons, the network announced the show will go out on its own terms with a Season Eight. That kicks off February at 9 p.m. (yes, in the middle of the Oscars).
Considering Season Seven ended in April 2018, we don't blame you if you need a refresher on how the show left off. In fact, you might need a reminder about the entire penultimate season. To start, the last thing you saw was a disoriented Carrie Mathison (Claire Danes) leaving Russian custody.
Carrie just left Russian custody after a spy swap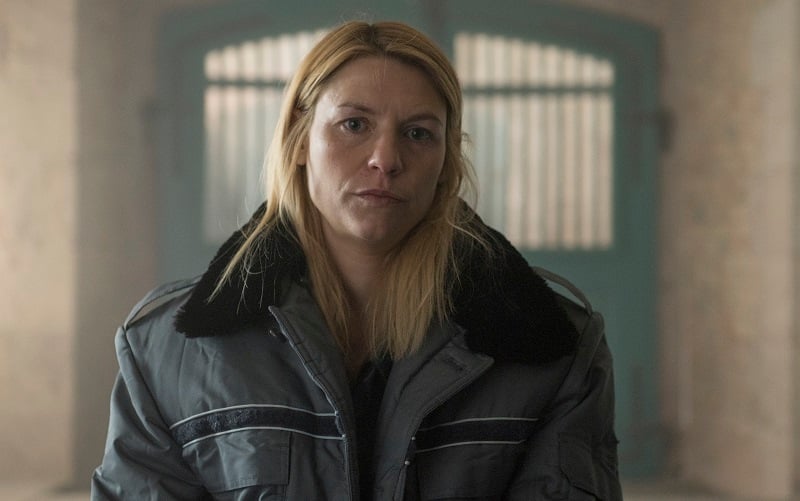 Prior to the Season Seven finale, fans got a classic thriller of a Homeland episode. The plotline began with Carrie giving up on her daughter and flying off to Russia with her crew to try and extract Simone Martin, the agent who'd helped run a (successful) operation in America.
Knowing the Russians wouldn't let Martin out alive, Carrie posed as the doomed operative while Saul Berenson (Mandy Patinkin) hustled Martin out of the country. Upon discovering her deceit, Yevgeny Gromov (Costa Ronin) hit Carrie with a haymaker and threw her in a Russian jail.
Back in the U.S., Martin's testimony exposed the Russian plot, which used U.S. senators (both willing and not) to reach its ends. Then President Keane (Elizabeth Marvel) took back the presidency but immediately resigned, leaving Vice President Warner (Beau Bridges) in charge.
In Russia, Carrie wass given a choice: film a propaganda video or survive without her medication. She chose the latter and proceeded to spend an agonizing seven months in Russian custody. Finally, Saul negotiated her release. But Carrie seemed to have no idea where (or who) she is.
Saul gets Carrie out for another mission to kick off Season 8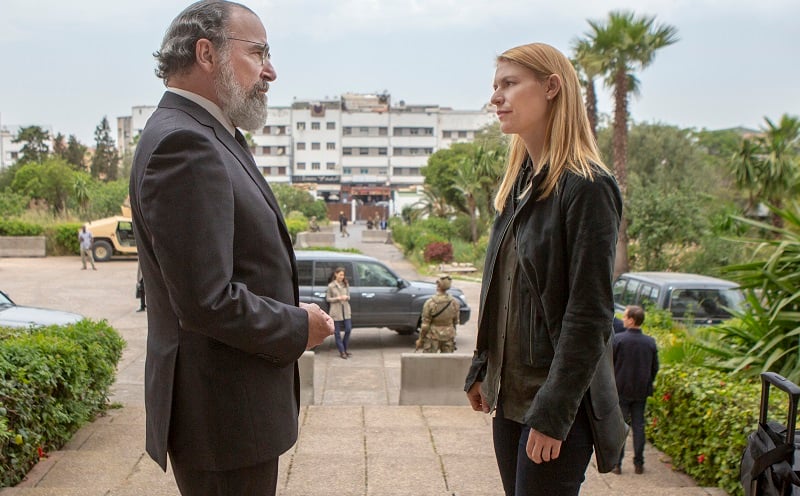 After getting out of Russia in a fragile state, Carrie needs to return herself to sound mental health. We find her recovering in Germany at the start of Season Eight in the episode titled, "Deception Indicated." Of course, it isn't long before Saul turns up asking for her help.
Though Carrie makes a crack about her new reputation ("I'm a Russian agent, apparently"), Saul dismisses the optics and invites her back into the fold. Soon enough, we'll find Carrie back where she started way back at the beginning of the show: the Middle East.
Saul warns her the country is even more dangerous than when she left, but Carrie shrugs off such concerns and agrees. That starts the action of the series' final season, in which we should find Carrie going rogue at some point.
According to one Showtime executive, Homeland fans will experience "a breathless, surprising and moving ride to its conclusion." While that remains to be seen, we do know one thing for sure: Season Eight has a full 12 episodes. Showtime definitely isn't cheating anyone in the hit show's final bow.
Also see: Claire Danes: How Much is the 'Homeland' Star Worth?