Where Is Delilah on 'A Million Little Things'? An Update on Her Season 4 Whereabouts and When She Returns in 2022
Viewers might find it challenging to believe where Delilah is in A Million Little Things, but it's true — she's still in France. Her storyline hasn't changed much over the past two seasons since Stephanie Szostak is in very few episodes. However, the showrunner gave a minor update about when viewers will see Delilah return in A Million Little Things again.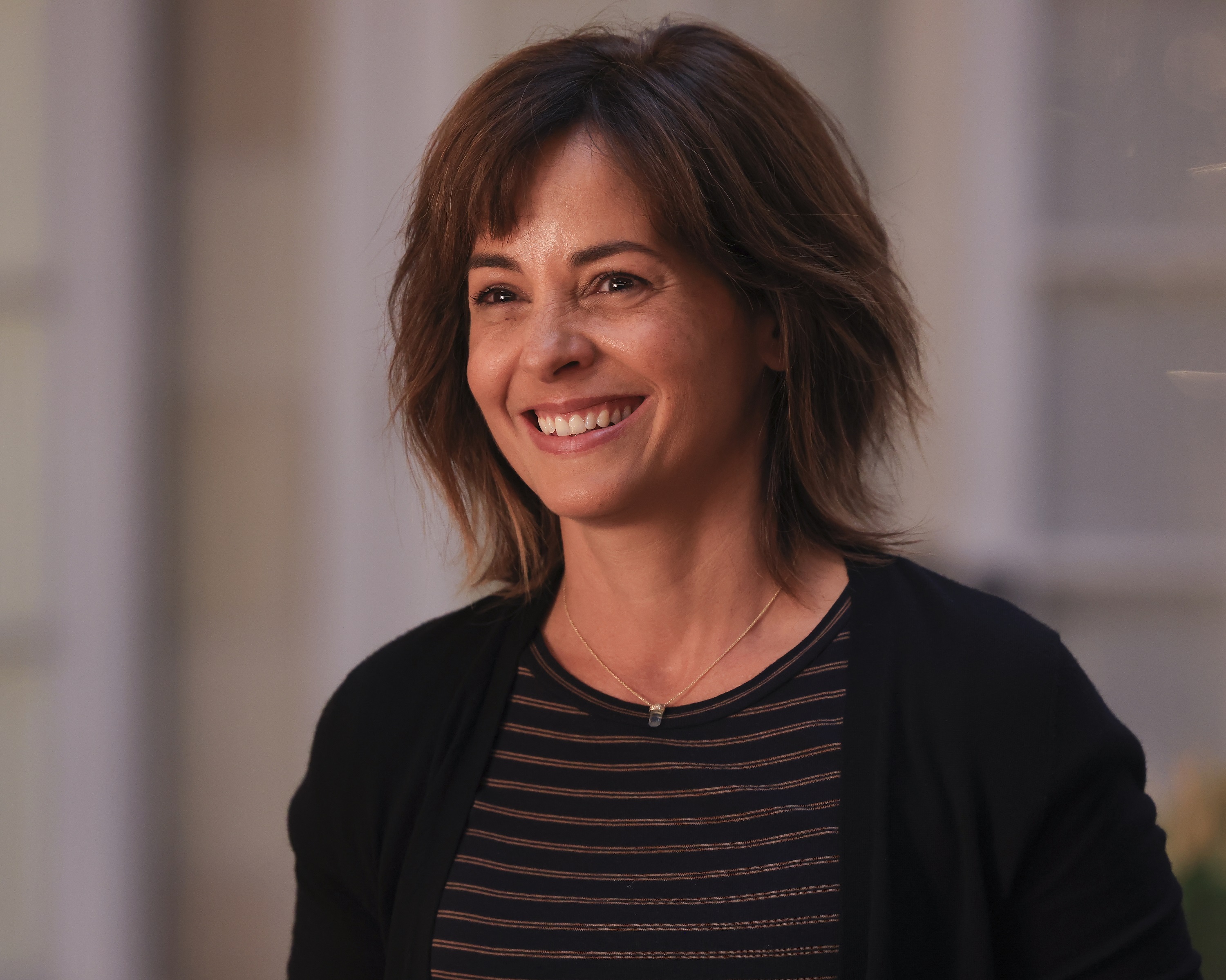 Where is Delilah on 'A Million Little Things'? 
Delilah is still in A Million Little Things Season 4; however, she is currently located in France. Although her son, Danny Dixon (Chance Hurstfield), appeared in a few video calls with the other characters, Delilah never did. She is a recurring character, not a main character for season 4. So, she isn't in as many episodes as James Roday Rodriguez, Allison Miller, David Giuntoli, Romany Malco, Christina Moses, Grace Park, Lizzy Greene, Hurstfield, and Tristan Byon. 
Her character flew to France and did not return in season 3 until the finale because of the coronavirus (COVID-19) quarantine period required to enter Canada. Szostak lives in Connecticut with her husband and two sons; however, the series films in Vancouver, British Columbia. 
For A Million Little Things Season 1 and 2, Szostak flew back and forth for filming and family time every few days. However, the pandemic made that travel complicated. For season 4, Szostak instead opted to become a recurring character and spend more time with her family.
What this meant for Delilah in A Million Little Things Season 4 was that she left her friend group and sold the house that reminded her of her dead husband, Jon Dixon (Ron Livingston). She returned to France to be with her extended family and cope with her father's death after a farewell in season 4 episode 1.
When will Delilah return to 'A Million Little Things'?
Delilah will return for the A Million Little Things Season 4 finale on May 18, 2022. The showrunner DJ Nash gave a teaser about a cliffhanger when Delilah returns for the finale. 
"The pressure of being away and having Delilah away gets to this friend group and this family in a significant way," Nash told TV Insider. "We're in line to have our biggest cliffhanger of the series, and this is coming off of a pretty big cliffhanger last season. We're really excited about where we set the friends up and the stories we're thinking about for next season."
Although Nash did not state that Delilah returns for the finale, he did reveal that detail to another outlet.
DJ Nash had hoped to see Stephanie Szostak in more episodes in season 4
When Nash revealed the plans for Delilah in September 2021, he expected to see more of Stephanie Szostak. However, it didn't pan out the way he had hoped.
"[Delilah is] in a couple [episodes] early on," Nash explained to TV Line, "and then I know where we're going for the season finale. And then hopefully in the middle, if she's able to and we have the stories for it, we'll do that, as well."
Sadly, Delilah did not return for any stories so far in the middle of the season. She also only appeared in the first episode of the season. With only five episodes remaining, the finale is the only place she will show up.
A Million Little Things Season 4 airs Wednesdays at 10 p.m. EST on ABC and is available for streaming the next day on Hulu.