Where Did Kim Kardashian Get the Inspiration for SKIMS?
Find out where reality star Kim Kardashian really got her inspiration for her successful shapewear line.
The world first fell in love with Kim Kardashian in 2007 when her family's reality show, Keeping Up With the Kardashians first premiered. Like most members of the Kardashian-Jenner family, when Kardashian is no busy filming her reality show, she is busy running her own successful business.
For years, Kardashian has had her own fragrance and cosmetic line. But recently, she decided to create her own line of shapewear.
Kardashian's shapewear company is called SKIMS and it's popularity is already starting to soar to unimaginable heights. So, what kind of shapewear does Kardashian sell and where did she get the idea to start her own shapewear company?
Where did Kim Kardashian get the inspiration for SKIMS?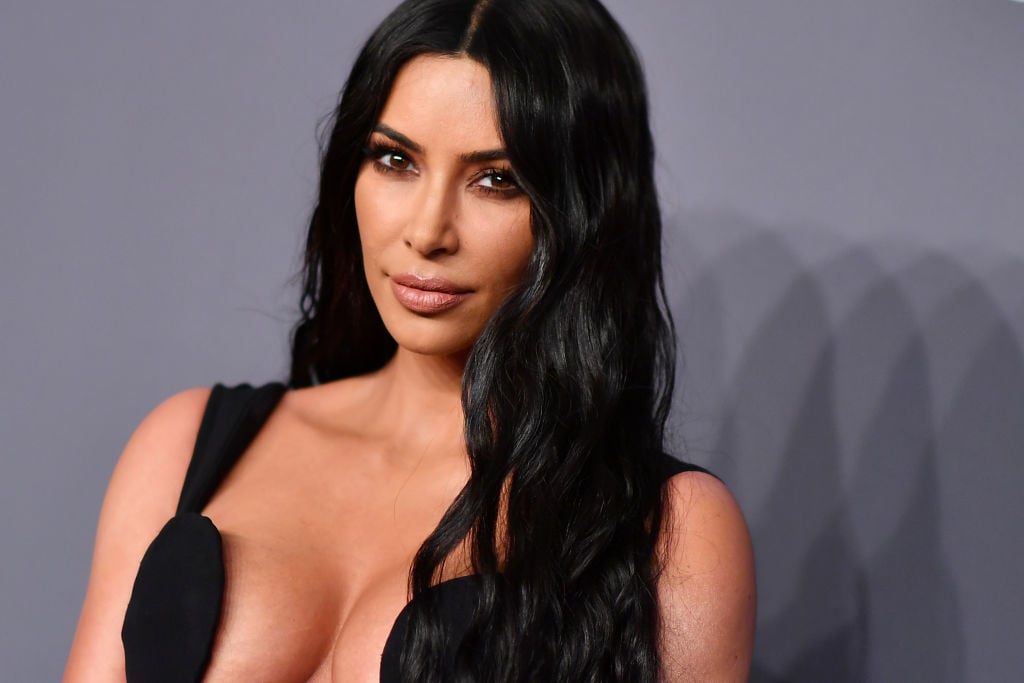 While some people are too embarrassed to admit that they wear shapewear, Kardashian has not been shy about voicing her need for the form-fitting undergarments. In fact, Kardashian has always said that people should do and wear whatever makes them feel more beautiful and feel more confident. She maintains they shouldn't be ashamed of having to do something that makes them feel better about themselves.
For years, Kardashian has worn shapewear. However, she had a hard time trying to find the right type of shapewear that would fit and enhance her appearance the way she wanted.
Kardashian used to spend hours cutting up her shapewear garments and sewing new pieces on so that it would fit her body correctly. Then, she thought that if she was having such a hard time finding the right shapewear for her, there was a good chance that others were having a difficult time as well.
So, she decided to create her own line of shapewear that could fit a wide range of body styles. 
Kardashian had originally named her new line "Kimono," but many fans had accused Kardashian of "cultural appropriation," so she then changed the name to SKIMS. The new SKIMS line made its debut in September of this year.
Are the SKIMS garments expensive?
When it comes to Kardashian's shapewear line, the prices seem to be very reasonable. You can get a bodysuit or a shape-enhancing dress for about $68.
There are several other items to choose from like underwear, shorts, and bras that are all under $100. When you compare those prices to other high-end shapewear lines, Kardashian's prices are about average, if not a little less expensive, than her competitors.
Kardashian has other products, like body tape and pasties that will be available for purchase soon.
Another thing that fans love about SKIMS was how user-friendly the website is. You can shop by, color, type, support level, and target areas. The entire layout is very well organized and makes it easy to find exactly what you are looking for.
On her website, Kardashian also has a full line of sleepwear that is a little more expensive than what you would expect to pay. One tank top will cost you around $32 and the pajama sets run for $128 apiece.
Is Kim Kardashian's SKIMS line popular?
Even though Kardashian's shapewear has only been available for purchase for a few months, it seems to be doing really well. There are several items that are already sold out and a few items that are close to being sold out. People seem to be buying Kardashian's new product faster than she can have them produced.
Recently, Cosmopolitan had five different women, of all different body sizes, try on a few pieces of Kardashian's new shapewear. For the most part, all of the women seemed to really like the pieces. The SKIMS bodysuit was the piece that all women seem to really love.