Where Did Lenny Kravitz Get His Meme-Worthy Scarf?
Lenny Kravitz has been a multi-hyphenate celebrity icon for over three decades. An accomplished guitarist, Kravitz has maintained prolonged success in the music industry thanks to his undisputed talent and ability to resonate with audiences regardless of their time.
On the other hand, Kravitz is a fashion icon whose out of this world fashion choices have made him meme fodder. His penchant for gigantic scarves have not only made social media erupt, but they've also started a trend on sites like Etsy. 
Lenny Kravitz in a nutshell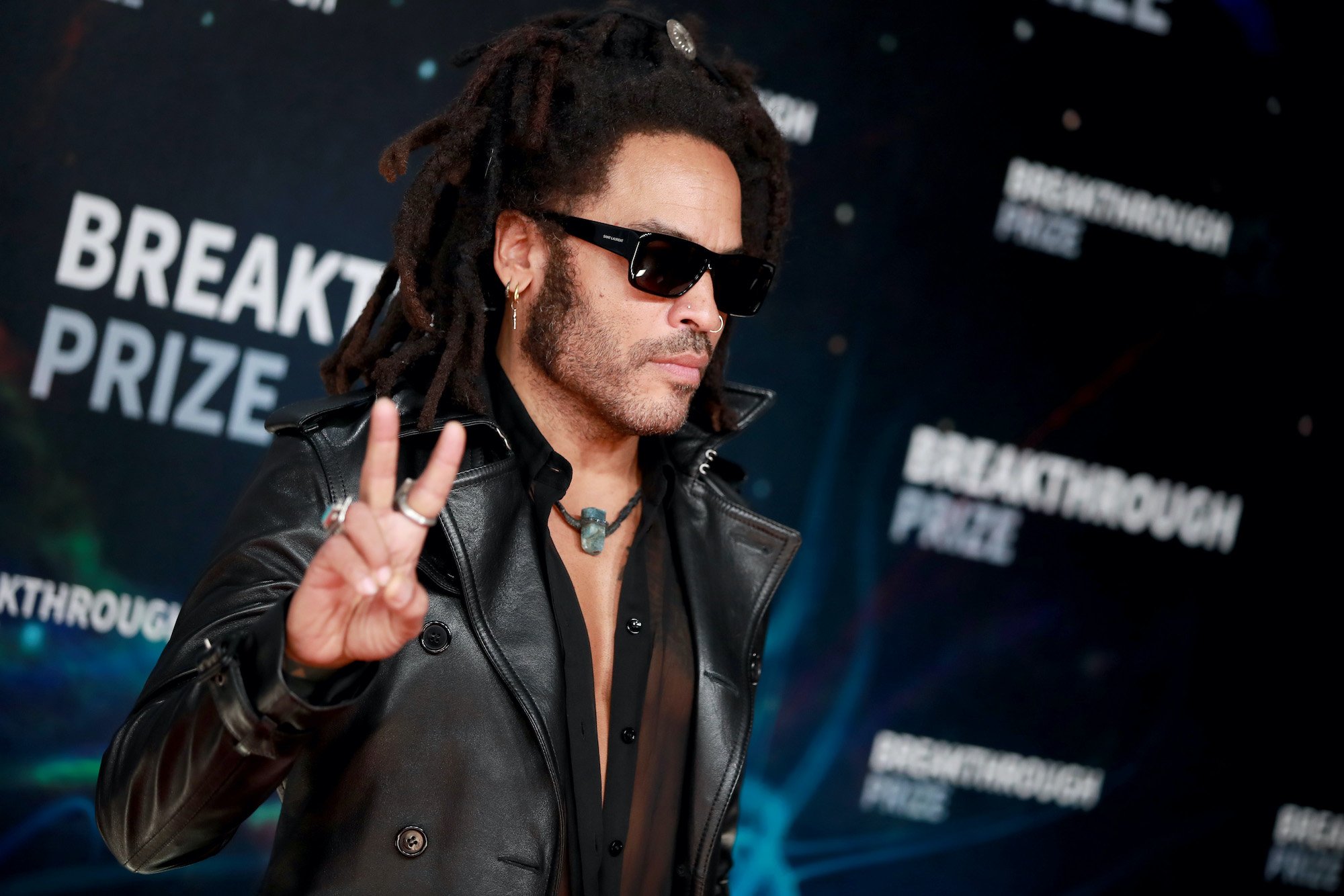 After several years of breaking into a rock music landscape that was not always welcoming to African Americans, Kravitz debuted his funk-rock album Let Love rule in 1989.
Around that same time, he fell in love with Cosby star Lisa Bonet, and a new power couple was born. Kravitz began to get high-profile work not only as a solo artist but producer. 
He worked with several music legends throughout the 1990s, from Aerosmith to Mick Jagger, David Bowie to Al Green. With a penchant for memorable music videos, a funky knack for earworms, and undisputed sex appeal, Kravitz went from up-and-coming music star to bonafide rock royalty. By the late 1990s, his hit cover of "American Woman" proved to be a massive success.
His seventh album, 2004's Baptism, helped secure his place as rock royalty. In recent years, Kravitz has pivoted to Hollywood, as well.
After garnering excellent reviews for his portrayal of Nurse John in Precious, Kravitz appeared in The Hunger Games, The Butler, and several other movies and television shows both as himself and as different characters. 
At the same time as all of this, however, Kravitz also developed another reputation. Never one to shy away from bold moves, Kravitz has a unique style that both harkens back to men like Jimi Hendrix but felt modern throughout his career.
Lenny Kravitz: Fashionista
RELATED: Lenny Kravitz's Facial Grooming Secret Is Free
It's hard to describe Kravitz's sense of fashion in a way that fully conveys its absurdity. A cross between the 1960s that changes with whatever is popular at the time, Kravitz has a knack for being as theatrical with his wardrobe as he is with a guitar or acting on-screen.
Throughout the years, he's provided people with some genuinely awe-inspiring looks. 
From faux fur neckpieces, strange concoctions that looked like he emptied the local thrift shop, Kravitz is no stranger to the fashion gang. At any given moment, he can look like a time-traveler sent from the 1960s or a robotic soldier from the future with a shiny suit. Tinted shades, crazy hair, and enormous hats became a staple of Kravitz's overall aesthetic.
Now in his fifties, Kravitz continues to turn heads. His most recent fad for giant scarves made him go viral. He spoke about this with GQ.
Kravitz on his scarves
Kravitz has gotten a lot of attention for one particular fashion choice in recent years. In 2018, a picture came out, showing him in a scarf that looked like it was stolen from a giant. Memes flew.
However, according to Kravitz, while he acknowledges his scarves' absurdity isn't just a fashion choice. They are, in fact, functional. Speaking about the gigantic scarf, which Kravitz claims to have received as a gift, he spoke about why he wore it out in public. 
"Okay, the scarf is big, but the internet has made the scarf enormous," Kravitz told GQ. "You look at some of those [images] and it's just like, 'Okay guys, the scarf is three times bigger than it really is in this picture, but it was big and it was cold… It's funny to see, especially on Halloween. People either do the Lenny Kravitz look—the onstage look — or they do the scarf. And it's funny."
The scarves are hilarious but well in-line with Kravitz's fashion choices over the last 30 years. He's a flamboyant man with an equally striking style.
Fans of his can even buy a plethora of scarves inspired by him. The Lenny Kravitz scarf has become a thing of its own. However, despite all of the jokes, the scarf is a testament to the singer's impact over 30 years after he broke into the spotlight.