Where Did Prince Harry and Meghan Markle Get Engaged?
Prince Harry, Duke of Sussex and Meghan, Duchess of Sussex are nearing their third wedding anniversary. Revisit the early days of their love story pre-royal exit and get all the details on their engagement.
When did Prince Harry and Meghan Markle get engaged?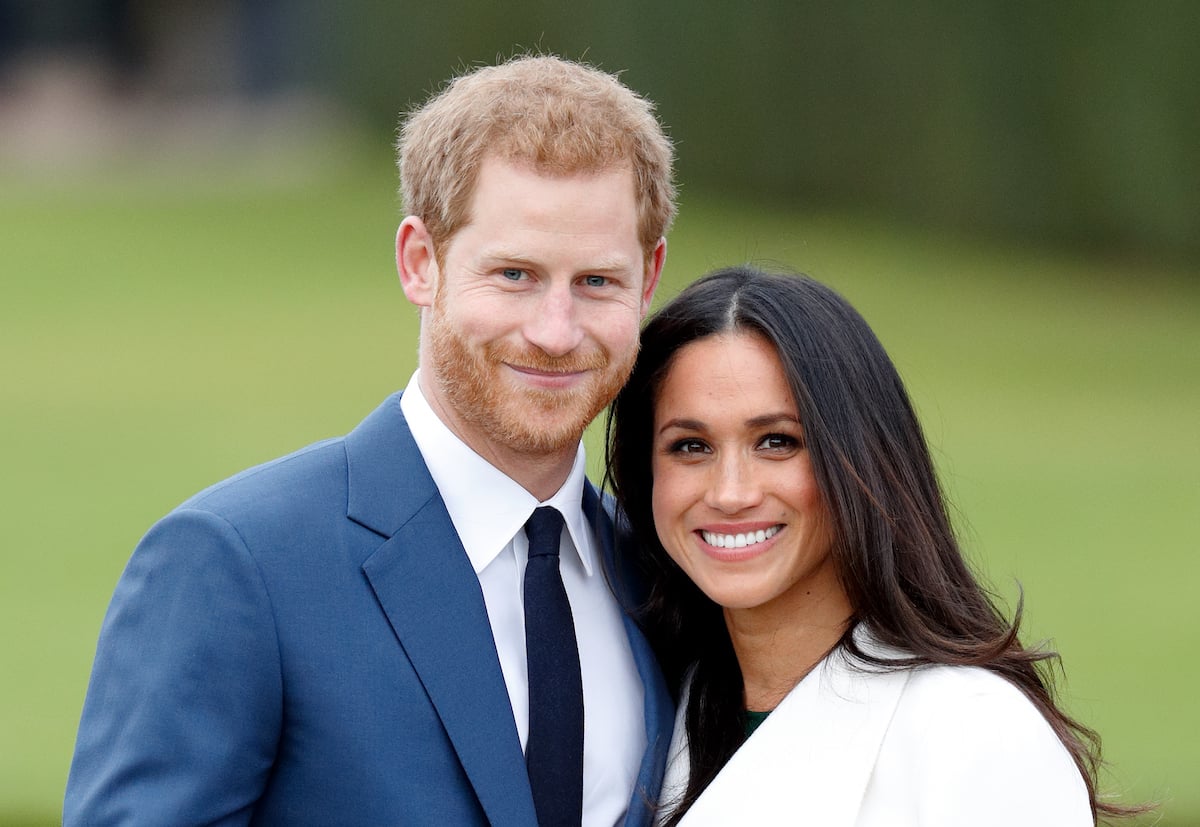 RELATED: These Famously Picky Royal Family Members Really Love Meghan Markle
About a year-and-a-half after being set up on a date by a mutual friend, Meghan and Harry announced their engagement.  Just hours after sharing the news with the world on Nov. 27, 2017, they posed for photos at Kensington Palace's Sunken Garden.
The couple also sat down for their first formal interview where they shared details about their romance. They told BBC News they'd gotten engaged a few weeks earlier in the month meaning Meghan and Harry got engaged in November 2017. 
When Carolyn Durand and Omid Scobie's book, Finding Freedom: Harry and Meghan and the Making of A Modern Royal Family, hit shelves in August 2020, it was suggested the Duke and Duchess of Sussex may have been secretly engaged months earlier. The biography claims Harry popped the question during a romantic trip to Botswana in August 2017.
Prince Harry proposed to Meghan Markle at Nottingham Cottage
Going off the official story Harry and Meghan have given about their engagement, they became engaged at Kensington Palace's Nottingham Cottage.
"It happened a few weeks ago, earlier this month, here at our cottage, just a standard typical night for us," Harry told BBC News.
Meghan described it as "a cozy night" before Harry shared they were "trying to roast a chicken." 
RELATED: Prince Harry's Proposal Plan Was Reportedly Ruined By 1 Royal Rule
The proposal came as an "amazing surprise" to Meghan. "It was so sweet and natural and very romantic," she said, noting that Harry got down on one knee. The former Suits star couldn't contain her excitement. 
"She didn't even let me finish," Harry recalled. "She said 'Can I say yes? Can I say yes?' and then were was hugs and I had the ring in my finger and I was like 'Can I … can I give you the ring? She goes — 'Oh yes, the ring.'"
"It was a really nice moment, it was just the two of us," he added.
Harry designed Meghan's engagement ring himself. He sourced the center diamond stone from Botswana and used two smaller ones that once belonged to his late mother, Princess Diana, to make sure "she's with us on this crazy journey together."
Prince Harry and Meghan Markle got married in May 2018
Less than six months after their official engagement announcement Meghan and Harry got married. Their royal wedding took place on May 19, 2018, at Windsor Castle.
Millions of people around the world tuned in to watch the ceremony while guests such as Oprah Winfrey, David Beckham, and Elton John were there in-person. The bride and groom exchanged vows at St. George's Chapel followed by a more private reception at Frogmore House.