Where Did Prince Harry and Meghan Markle Get Married?
Prince Harry and Meghan, Duchess of Sussex's wedding was a lavish affair attended by 600 guests and viewed by millions around the world. Where did Prince Harry and Meghan get married and how did they manage to make their fairytale wedding feel intimate, even though the world was watching?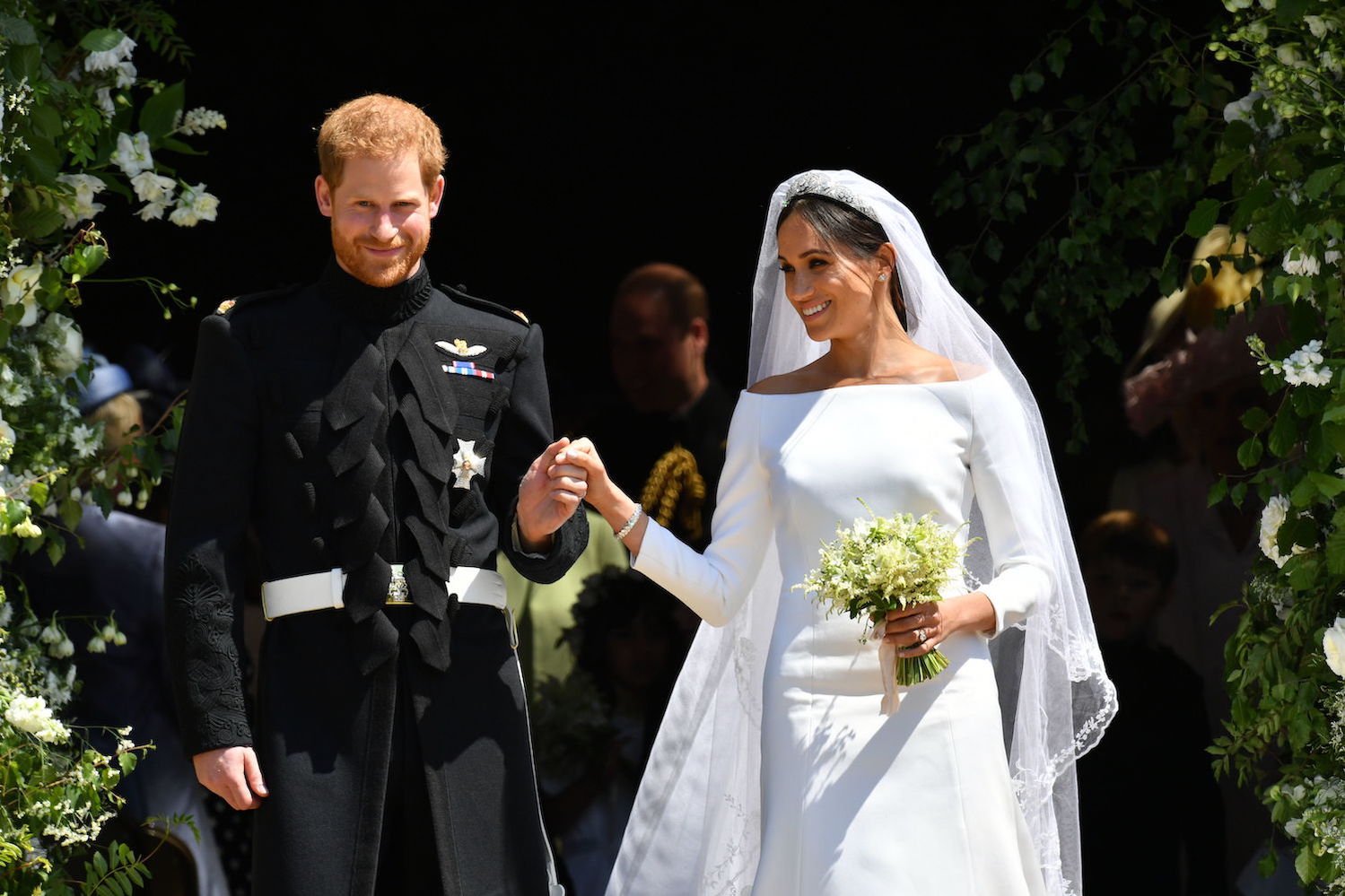 When did Prince Harry and Meghan Markle get engaged?
Prince Harry and Meghan shared their engagement story in a 2017 interview shortly after Harry popped the question.
The couple painted the moment they got engaged as relatively casual, as the two were having a cozy evening in when Prince Harry got down on one knee.
"It happened a few weeks ago, earlier this month, here at our cottage, just a standard typical night for us," Prince Harry shared when asked for details about the proposal.
"Just a cozy night, it was — what we were doing, just roasting chicken and having…," Meghan explained. "Trying to roast a chicken and it just — just an amazing surprise, it was so sweet and natural and very romantic. He got on one knee."
Her answer was, obviously, yes. "As a matter of fact I could barely let you finish proposing," she said to Harry. "I said, 'Can I say 'yes' now?'"
Prince Harry added, "She didn't even let me finish, she said 'Can I say yes, can I say yes' and then there was hugs and I had the ring on my finger and I was like 'Can I … can I give you the ring?' She goes — oh yes, the ring," Harry added.
He continued, "So, no it was … it was a really nice moment, it was just the two of us and I think I managed to catch her by surprise as well."
Did Prince Harry and Meghan Markle secretly get engaged earlier?
The book Finding Freedom: Harry and Meghan and the Making of A Modern Royal Family claimed that the couple may have been engaged months before their interview. In an excerpt published in The Times, authors Carolyn Durrand and Omid Scobie said that Prince Harry proposed to Meghan during their August 2017 trip to Botswana.
A royal source shared with The Sun at the time that perhaps a proposal would happen during the trip. "Who knows what will happen when they're watching a sensational African sunset together? Maybe he'll get down on one knee," they explained.
The book excerpt noted that an earlier engagement may have been the case as the feud between Prince Harry and Prince William began "shortly before the couple became secretly engaged in August 2017."
Where Did Prince Harry and Meghan Markle Get Married?
Prince Harry and Meghan got married at St. George's Chapel at Windsor Castle on May 19, 2018.
Meghan's wedding dress was designed by British designer Clare Waight Keller, Givenchy's artistic director. The duchess worked with her to design the white dress that featured a bateau neckline and three-quarter sleeves.
Her veil was a tribute to the 53 nations of the Commonwealth — with a flower for each nation gracing the accessory.
Prince Harry and Meghan's wedding clothes were part of the "A Royal Wedding: The Duke and Duchess of Sussex" exhibit. Meghan shared in an audio guide accompanying the exhibit that "a great level of detail went into the planning of our wedding day."
"We knew how large the scale of the event would be, so in making choices that were really personal and meaningful, it could make the whole experience feel intimate," she explained.