Where Did Prince Harry and Meghan Markle Meet?
Prince Harry and Meghan, Duchess of Sussex didn't have the typical royal first date. How did they meet for the first time? The couple was set up on a blind date, surprisingly, and that first meeting set the stage for their whirlwind romance, engagement, and wedding.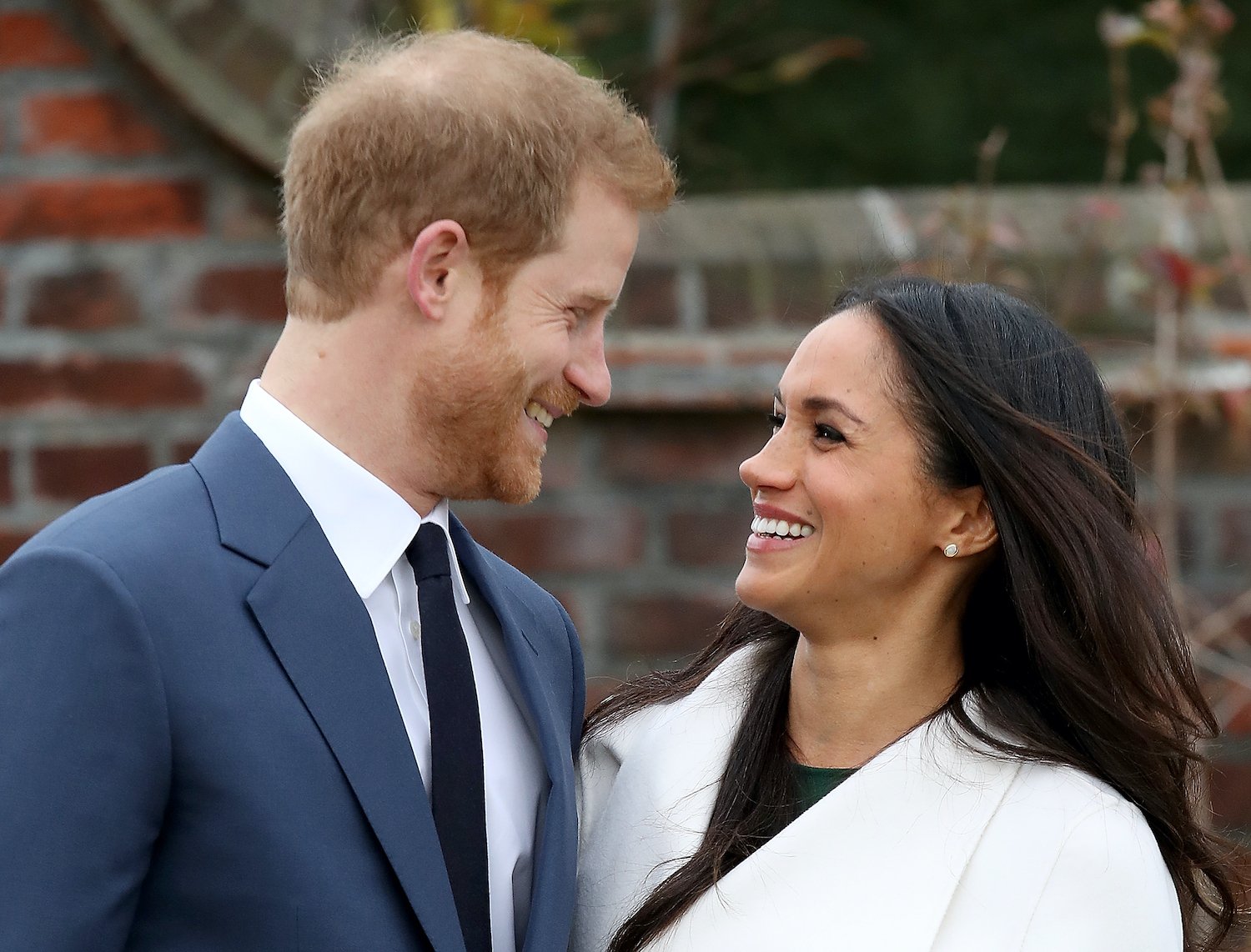 Where did Prince Harry and Meghan Markle meet?
During their 2017 engagement interview, Prince Harry and Meghan shared some of the details of their first meeting.
The couple were set up on a blind date by a mutual friend and met at Soho House's Dean Street Townhouse in London.
Neither would name the friend, as Meghan jumped in to explain, "We should protect her privacy and not reveal too much of that."
Prince Harry noted, "We'll protect her privacy yeah. It was literally — it was through her and then we met once and then twice back to back two dates in London, last July. The beginning of July."
Prince Harry and Meghan clicked instantly
Meghan recalled that "it was definitely a set up" by their friend, adding, "it was a blind date." She shared how she really had one box to check before agreeing to meet Prince Harry — was he a nice person?
"It's so interesting because we talk about it and now and even then, I, you know, because I'm from the States, you don't grow up with the same understanding of the royal family and so while I now understand very clearly, there's a global interest there," she continued.
"I didn't know much about him, and so the only thing that I had asked her when she said that she wanted to set us up, was … 'Well is he nice?' Because if he wasn't kind, it just didn't, it didn't seem like it would make sense and so, we went and had a, met for a drink, and then I think very quickly into that we said, 'Well what are we doing tomorrow? We should meet again,'" she added.
The first meeting was a hit and both of them were ready to see each other as soon as they could. Prince Harry recalled they said, "'What are we doing tomorrow? Let's meet again.'"
He added, "And then it was I think about three, maybe four weeks later that I managed to persuade her to come and join me in Botswana." The couple had some quality time that Harry said allowed them to be alone. "Which I think, which was crucial to me to make sure that we had a chance to get to know each other."
Prince Harry said he didn't know anything about Meghan before their meeting. "I was beautifully surprised when I walked into that room and saw her [for the first time]," he shared. "I was like, 'OK. I'm going to have to up my game here. I'm going to sit down and make sure I got a good chat.'"
The Prince Harry and Meghan Markle relationship went from '0 to 60'
During an appearance on James Corden's The Late Late Show, the host asked Prince Harry when he knew that Meghan was "the one." Their romance took off quite quickly.
"The second date I was starting to think, 'Wow, this is pretty special,'" Harry shared. "It was just the fact the way that we hit it off with each other and we were just so comfortable in each other's company."
"Dating with me, or with any member of the royal family I guess, is kind of flipped upside down," he continued. "All the dates become dinners or watching the TV or chatting at home. And then eventually, once you become a couple then you venture out to dinners, to the cinema, and everything else."
"So everything was done back to front with us," Prince Harry added.
He shared that they were able to "spend an enormous amount of time just the two of us" and that allowed them to get to know each other quickly and discover that they clicked.
"There were no distractions, and that was great, it was an amazing thing," Prince Harry explained. "We went from 0 to 60 like in the first two months."