Where Did Prince Philip Get the Engagement Ring He Gave to Queen Elizabeth and Does She Still Wear It?
As you can imagine, Queen Elizabeth II has a pretty impressive jewelry collection she has amassed over the years but one piece that isn't discussed much it the engagement ring Prince Philip gave to her more than seven decades ago.
Here's more on that ring, the sacrifice one of Philip's family members made for it, and whether or not Her Majesty still wears it today.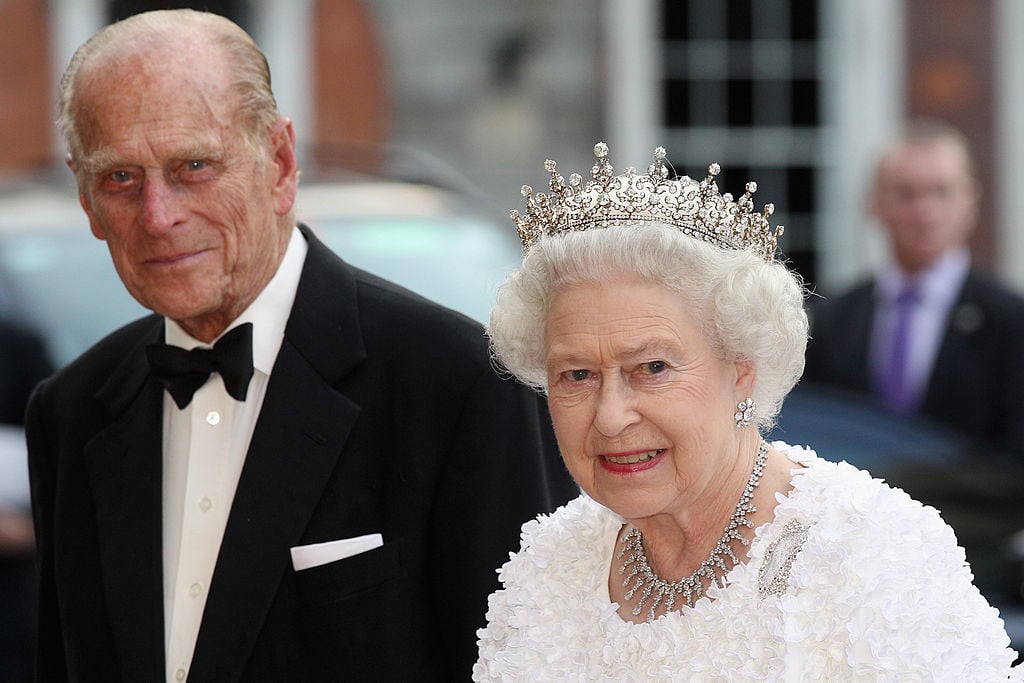 Where Philip got the queen's ring and does she wear it
Philip and then-Princess Elizabeth announced their engagement to the world on July 10, 1947, and that is the day the ring the prince gave his love made its public debut. The beautiful diamond didn't come without sacrifice and generosity though from Philip's mother, Princess Alice of Battenberg.
The current Duke of Edinburgh was born Prince Philip of Greece and Demark but shortly after his birth, his family was exiled from the country. The family fled to France but his childhood and teenage years were less than ideal. Princess Alice had a nervous breakdown and was sent to a psychiatric facility while his father, Prince Andrew of Greece and Denmark, who he rarely saw, took up residence in Monaco.
In 1946, Princess Alice knew that her son wanted to propose to his girlfriend. Since they were not financially stable, she decided to give him the tiara she wore on her wedding day so he could dismantle it and use the diamonds to create a ring for Elizabeth.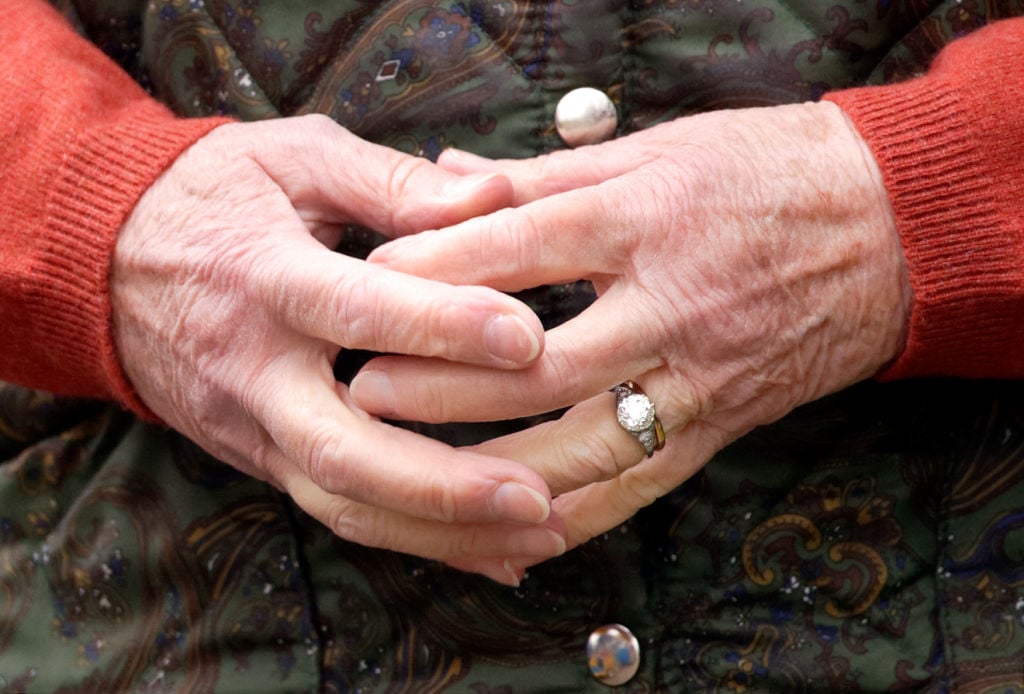 Philip appreciated his mother's gesture and worked with jewelers Philip Antrobus Ltd. to design the piece. The three-carat ring has a large round diamond in the middle and side stones set in platinum.
The couple tied the knot on Nov. 20, 1947. Her majesty still wears the ring her husband proposed to her with every day along with her wedding band.
Where other royal ladies' engagement rings came from
We all know that Princess Diana's iconic engagement ring is worn by Catherine, the Duchess of Cambridge today but not too many people are aware of where the Princess of Wales got that ring.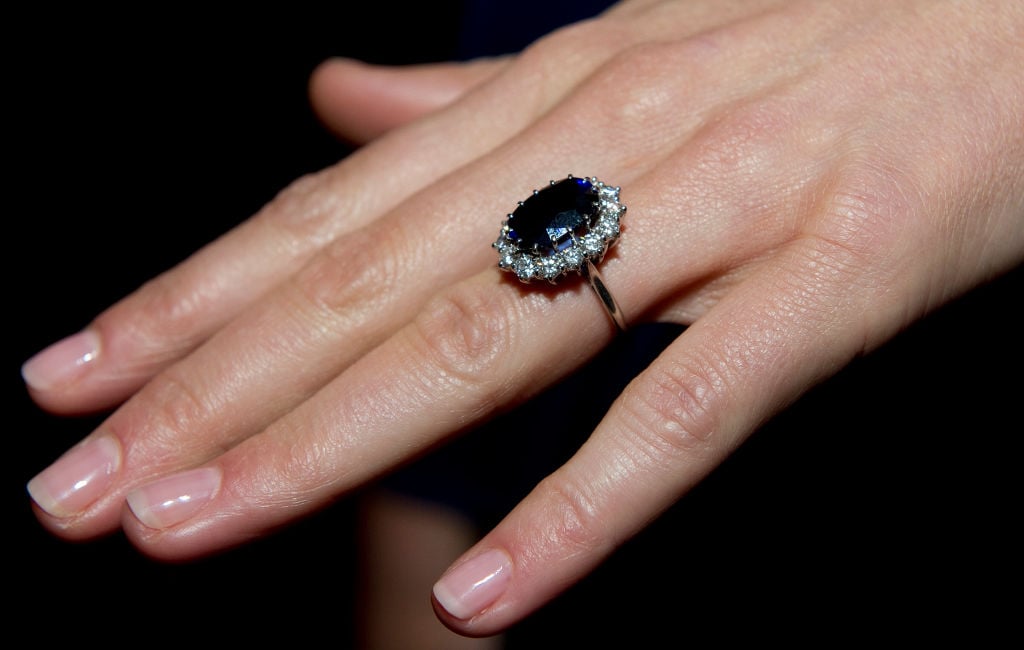 It's been reported that Prince Charles allowed Diana to choose the ring herself. She found the stunning 12-carat sapphire sparkler, which is set in 18-carat white gold with 14 solitaire diamonds, in a Garrard catalog.
This was unheard of since engagement rings for the royals are usually custom-made. Therefore, the prince's family was very unhappy that the future king gave his bride a stock item from a catalog. According to Vogue, it did not sit well with them because they didn't want commoners having the same access to jewels fit for royals.
As for the ring Prince Harry gave Meghan, Duchess of Sussex, well, he designed it himself and also incorporated something from his mother's legacy in there. The piece is a three-stone diamond ring. The center gem comes from Botswana, a country close to the couple's hearts, and the two smaller stones are from Diana's personal collection.
Read more: Could Queen Elizabeth II and Prince Philip Be Living Under the Same Roof Again Soon?