Where Did the 'Today Show' Anchors Go To College?
The Today Show anchors inform millions of viewers each morning on the latest global headlines, pop news, and current trends. Each host has one of the most coveted jobs in journalism, making aspiring newsies wonder how they got to such a prime position and what colleges they may have attended.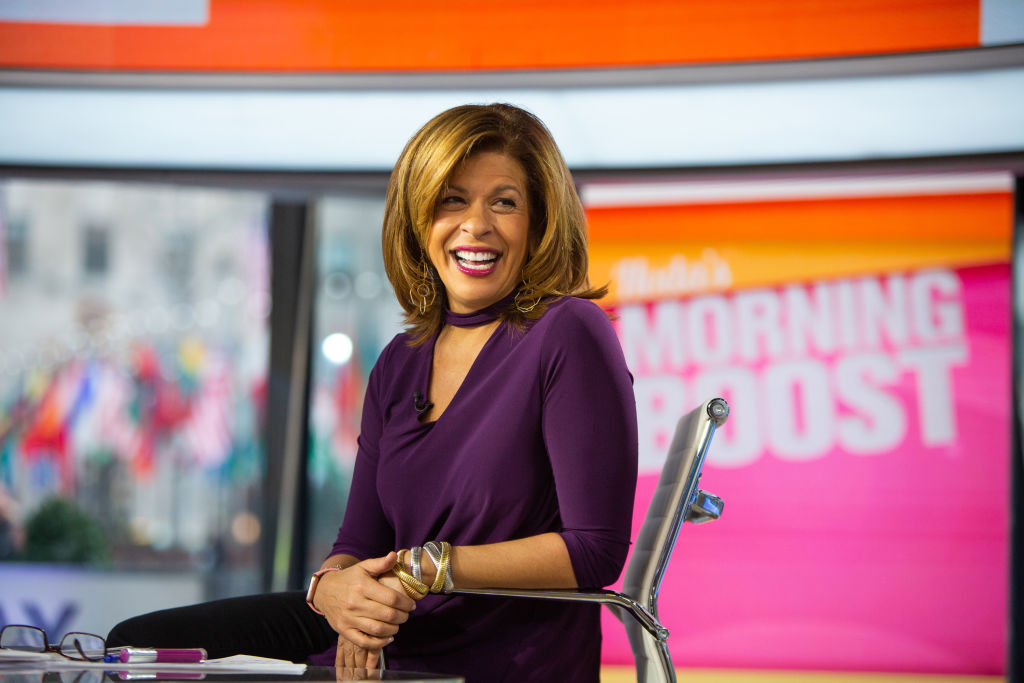 Hoda Kotb
A southern girl at heart, Kotb was born in Oklahoma and raised in West Virginia and Virginia. Hence, she graduated from Virginia Tech with bachelor's degree in broadcast journalism, according to Good Housekeeping. Though she's been a mainstay in New York for quite some time, Kotb started her broadcasting career as a news assistant for CBS in Cairo, Egypt in 1986.
Savannah Guthrie
Becoming the Today Show's lead co-anchor in 2012, Guthrie had already been an NBC news correspondent since 2007. She earned her undergraduate degree in journalism from the University of Arizona, according to Closer Weekly. After reporting at some local television stations for a few years, Guthrie went to Georgetown University Law Center and received her Juris Doctor degree in 2002.
Al Roker
Fan favorite Roker graduated from the State University of New York, Oswego in 1976 with a bachelor's in communications, and the school gave him an honorary doctorate in 1998, as reported by TV Guide. Roker began his career at NBC Cleveland affiliate WKYC in 1978, then headed to WNBC in New York. He joined the Today Show in 1996, and celebrated 40 years with NBC last December.
"From the moment I stepped foot in WKYC in Cleveland to getting a job at WNBC, I thought I'd died and gone to heaven because my parents could actually turn on the TV and see me, to being here with all of you, it's been an amazing ride," Roker said at his 40th celebration party.
Craig Melvin
Melvin joined the Today Show team in 2018. Majoring in government at Wofford College in Spartansburg, Melvin he interned in Washington, D.C. when he was a junior. He said working in the nation's capital made him realize he "did not want to have anything to do with politics" after graduation, according to the Chicago Tribune.
Melvin connected with NBC early on. When he was a junior at Columbia High School, he served as a teen reporter for the local affiliate, WIS News 10. Melvin received an Associated Press award for a story he did on his favorite teacher. Working at WIS also made him realize his love of journalism. "I would not be where I am right now had it not been for that," he said as reported by the Chicago Tribune.
Sheinelle Jones
Jones made a point of gaining professional experience while in college. As a freshman at Northwestern University, she interned at Channel 3. Graduating from the School of Journalism, Jones was active during her time at the University. According to the Wichita Eagle, she was a member of the National Association of Black Journalists, the Alpha Kappa Alpha Sorority, and Links Inc., an international group that worked to enrich the lives of families. "Everywhere I've gone, I've tried to be authentic," Jones said. "When I went to Northwestern, people there were impressed I had interned twice before graduating from college."
Dylan Dreyer
A native New Jerseyan, Dreyer chose Rutgers University as her college destination. "I actually was thinking about going to Rutgers for engineering," Dreyer told NBC News' College Game Plan series. But soon the winds of change made her shift directions. "I realized there was no real field of engineering I was particularly drawn to… I ended up switching over to meteorology which made use of all of my physics and science and math classes."
It was there that Dreyer discovered a certain weather forecasting class, motivating her to change course. "It was taking that class [Meteorology 101] that really helped me decide the major I wanted to study," she explained. "It was a really important class to me." She graduated in 2003 with a Bachelor of Science in meteorology.