Where Do Nick Jonas and Priyanka Chopra Live Together? Their $6.5M Home, Revealed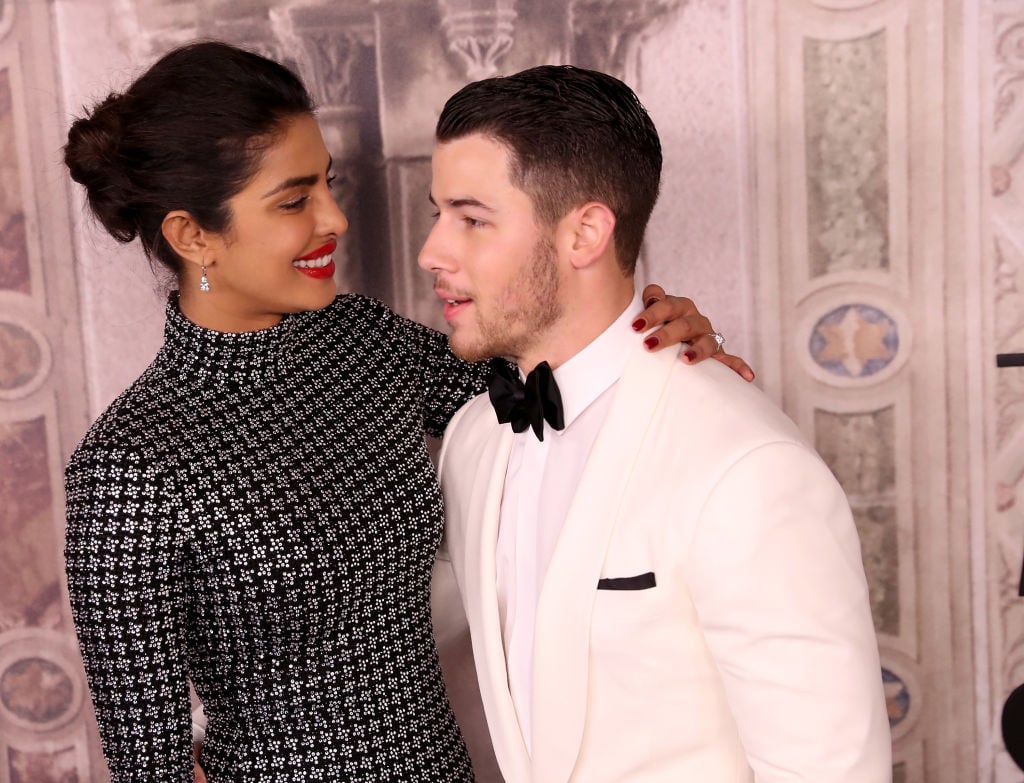 Nick Jonas is hands down the best husband in the world.
The JoBro and his bride, Priyanka Chopra, have only been married for less than a month and already have a home to return to after their blissful mini vacation.
Before the singer said his "I do's", Jonas purchased a $6.5 million house for his now wife. Talk about the ultimate pre-wedding day gift.
The house was bought when they first started dating
Back in April, Jonas reportedly bought his new girlfriend, Priyanka Chopra, a 4,129-square feet home after dating for a few short weeks. NewsPost.com revealed the gorgeous home on Twitter.
#PriyankaChopra, #NickJonas' swanky $6.5 million Beverly Hills mansion revealed pic.twitter.com/UpZQItMd4K

— Newsroom Post (@NewsroomPostCom) October 24, 2018
The house is located in the mountains above Beverly Hills in an area known as the Beverly Hills Post Office. The area is said to be very private.
The home comes with five bedrooms, four and a half baths, and not one but two kitchens
The house came with a hefty starting price of $7.4 million, but with the obvious Nick Jonas charm, he was able to get the price down and only paid $6.5 million for the Beverly Hills mansion.
In August 2018, the couple confirmed their relationship just after three months of dating. On December 1, the couple finally said their "I do's" in front of friends and family in India.
The house is huge
The house is equipped with large glass windows, wood plank floors, and custom wood interior paneling. The interiors are open and inviting, the great room — which features a living area framed around an imposing fireplace, while the kitchen comes with a breakfast island, white cabinetry, as well as stainless steel appliances.
Many of the additions in the house were engineered by architects at SPACE International.
As stated before, the house comes with two kitchens so hopefully, Chopra and Jonas are going to be doing a lot of cooking in their humble abode.
The master suite has a view of the pool and a bathroom that has all glass features. There's also a gated courtyard that gives Chopra and Jonas the privacy they deserve.
There is also a "floating guest wing", that consists of a master bedroom, another guest bedroom, and an office. Maybe Chopra and her bestie Meghan Markle (aka The Duchess of Sussex) will have a few slumber parties in the future.
Maybe, Joe Jonas and fiancé, Sophie Turner will spend nights hanging out with Jonas and Chopra since they are in the works of finding their dream home as well.
Before Jonas bought his sweet digs, he was living the bachelor lifestyle with older brother, Joe, in a $3 million mansion located in Sherman Oaks
The couple is currently on a mini honeymoon
After tying the knot at the beginning of the month, Chopra and Jonas have been spending their time enjoying a mini vacation before their work commitments start piling up.
The couple has shared a few instances from their vacation and look to be so in love. While they enjoy the beach and sunshine, Jonas and Chopra are taking some time for themselves away from the prying eye.