Where Do Princess Eugenie and Jack Brooksbank Live?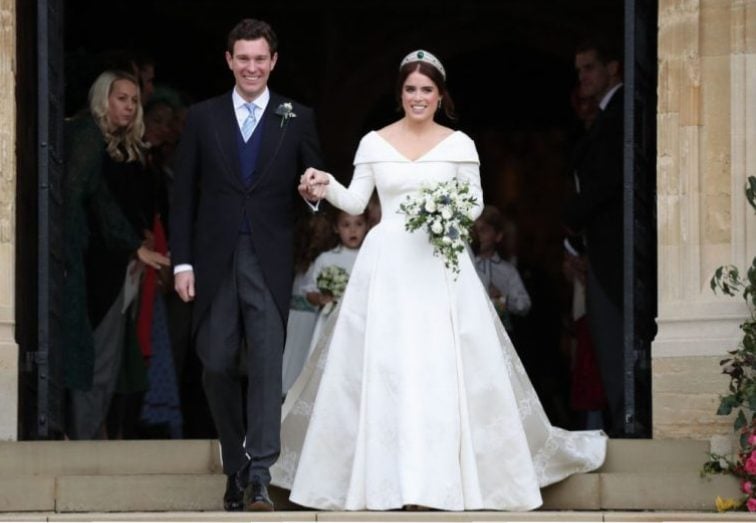 Now that Princess Eugenie of York and Jack Brooksbank have tied the knot many are wondering which royal palace they will call home.
The pair got married on Friday, Oct. 12, 2018, in a grand affair at St. George's Chapel, Windsor Castle, which is the same place where Prince Harry's royal wedding to Meghan Markle was held five months earlier. Eugenie's wedding was actually larger than her cousin's as she had 800 guests compared to the 600 guests who attended the Duke and Duchess of Sussex's nuptials.
There were so many questions leading up to Eugenie's big day like what the bride would wear and what celebrity guests would attend. Now that those questions have been answered we all want to know where Eugenie and Brooksbank are going to live as a married couple and what other royals will be close by.
Where Eugenie and Brooksbank live now
Eugenie and Brooksbank have actually been living together for the past several months at Ivy Cottage. While living with each other before marriage was once thought to be taboo for the royals both the Duke and Duchess of Cambridge did so prior to their wedding as did the Duke and Duchess of Sussex.
Princess Eugenie and Brooksbank moved into their Kensington Palace digs back in April. The property is a three-bedroom home and is actually larger in size than the current residence Prince Harry and Markle share.
Ivy cottage was previously home to the deputy head of the palace's property department before he retired a few years ago.
Who are their neighbors?
Of course living at the London palace means that they are neighbors with some of the most famous members of the royal family. They are right next door to Wren Cottage, which is home of the Duke and Duchess of Kent, but they are also a stone's throw away from Harry and Markle's Nottingham Cottage.
Eugenie and her husband are close to Prince William, Kate Middleton, and their three children as well. The family of five live in the four-story, 20-room Apartment 1A at the palace. The Duke and Duchess of Cambridge have been getting renovations on the property and once they are complete, William's brother and Markle will be moving next door.
Where did Eugenie live before?
Before moving to Ivy Cottage, Eugenie lived with her sister Princess Beatrice at St. James's Palace in a four-bedroom private apartment.
When she was a child she lived in a 12-bedroom house called Sunninghill Park in Berkshire, which was gifted to her parents by the queen after they tied the knot.
Over the years, Queen Elizabeth II has continued to gift properties to the younger royals after their weddings. She gifted Anmer Hall in Norfolk to Prince William and Kate Middleton following their 2011 nuptials. Then, in May, after Harry and Markle were married she gave them their York Cottage country home as a present. Therefore, she could very well give the princess and Brooksbank another place to call home soon.
Follow The Cheat Sheet on Facebook!