Where Does Kim Kardashian Live and How Big Is Her House?
Kim Kardashian and husband Kanye West are one of Hollywood's highest-profile couples. The two spare no expense when it comes to outfits and jewelry — and especially their home. Where do Kardashian and West live, and how big is their house?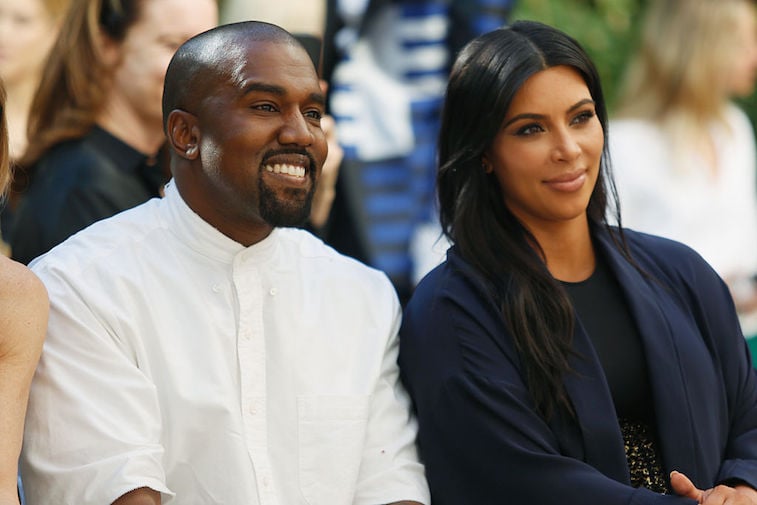 Kardashian and West paid $20 million for their 15,000-square-foot mansion in 2014
Kardashian and West originally purchased a Bel Air home together back in 2011, but it turned out not to be the couple's dream home. They reportedly spent millions renovating the Bel Air house, but turned around and sold it before purchasing their current home. Kardashian and West reportedly paid $20 million for their current estate back in 2014. They upgraded in size, too; there previous home was 9,000 square feet, but their current home is just over 15,600 square feet. The home has eight bedrooms, plus eight full and two half baths. It sits on three acres.
The couple lives in Hidden Hills, California, along with many other Kardashians
Kardashian and West shipped out from Bel Air and over to Hidden Hills, a very affluent neighborhood outside of Los Angeles. And plenty of Kardashians already call the area home. Kardashian's mother, Kris Jenner, purchased a $9.9 million home in Hidden Hills back in December 2017, and it's reportedly right across the street from her supermodel daughter and rapper son-in-law. Kylie Jenner also lives in Hidden Hills; she reportedly paid $12 million for her 13,000-square-foot home. Kylie Jenner owns several properties in the Los Angeles area, including an investment property with boyfriend Travis Scott.
Kardashian and West's luxury features have confused many fans
Kardashian and West spent a lot of time renovating their mansion, and the couple actually lived with Kris Jenner during the renovations. But when everything was finally done, the pair couldn't be happier with the home. However, when Kardashian took fans on a video tour of the house, all people felt was sheer confusion. Kardashian's bathroom sinks quickly became an Internet sensation; it appeared the sinks had faucets but nowhere for the water to go. (Kardashian later explained that the marble sinks had a slight slope, and water traveled into a drain that was a thin slit.)
Kardashian's light switches also confused people; rather than have a box with three switches for on, dim, and off, there were simply three small buttons on the side of the wall. She said she felt that having no box around the switches made them more visually appealing.
Kris Jenner recently said the couple's home is worth $60 million after renovations
Kardashian's mother said back in 2018 that her daughter's home was now worth $60 million after the couple's renovations. While it's unclear how true this is, it doesn't make much sense; home values are strongly influenced by location and neighborhood, and if most homes in the area are between $10 million and $25 million (based on the Kardashian family's properties), it would be very difficult to sell a home for $60 million, regardless of how upgraded it is. Either way, Kardashian and West clearly spared no expense to create the home of their dreams.
Check out The Cheat Sheet on Facebook!