Where Is 'A Quiet Place Part II' Streaming?
After over a year of delays, A Quiet Place Part II finally hit theaters on May 28. Those skipping out on the theater experience may want to know how to watch the movie from the comfort of their own home. Here's what we know about where and when A Quiet Place Part II will be streaming.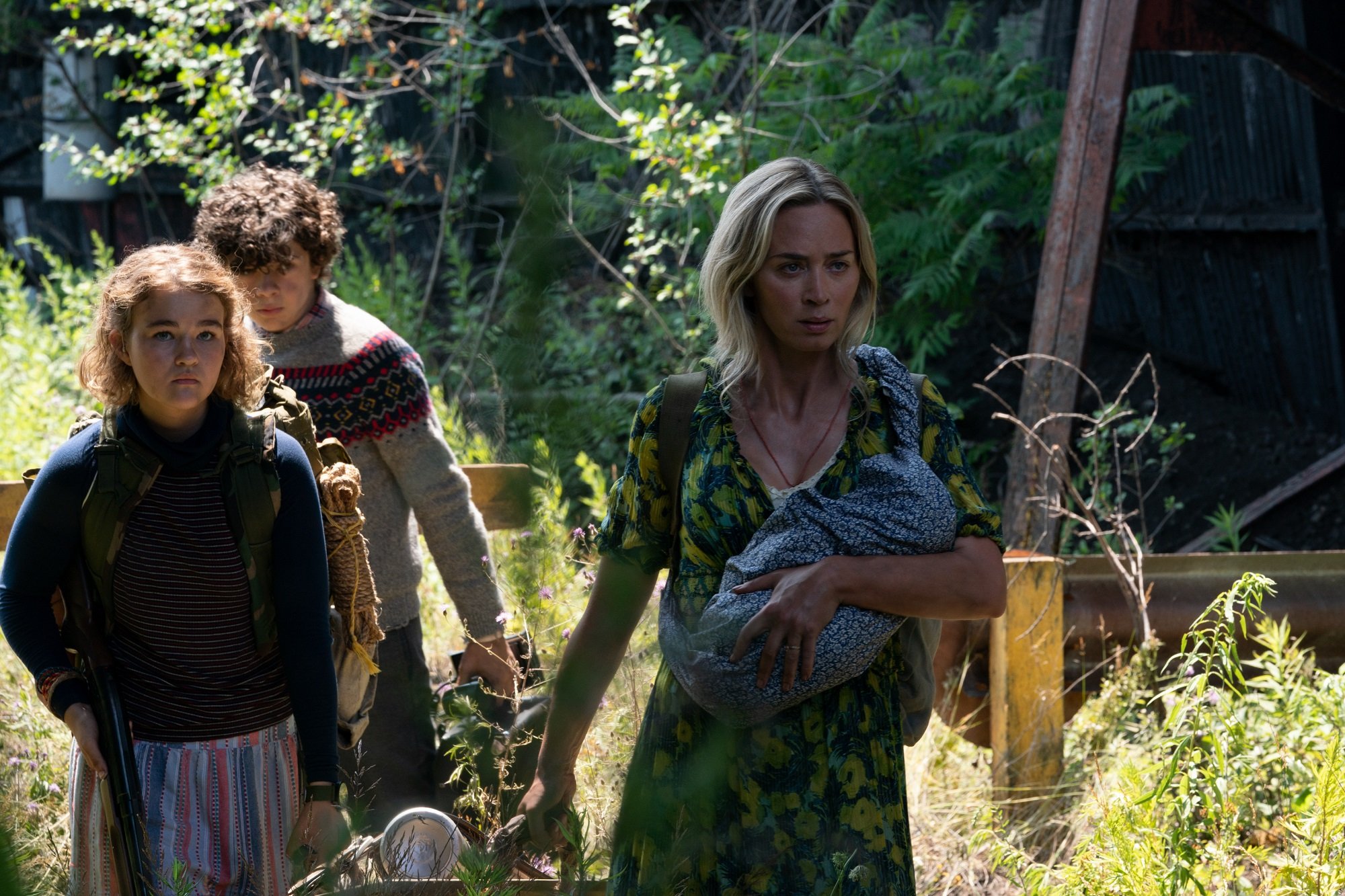 Filmmaker John Krasinksi thinks the movie needs to be seen in the theaters
A Quiet Place Part II premiered in March 2020, just days before the coronavirus pandemic shut the world down. Instead of switching the film to a digital release, filmmaker John Krasinksi decided to wait until theaters opened again.
"To all our A Quiet Place fans, one of the things I'm most proud of is that people have said our movie is one you have to see all together," he wrote in a tweet. "Well, due to ever-changing circumstances of what's going on in the world around us, now is clearly not the right time to do that. As insanely excited as we are for all of you to see this movie … I'm gonna wait to release the film til we CAN all see it together!"
RELATED: 'A Quiet Place Part II' Movie Review: In This Theater They Can Hear You Scream
With vaccinations on the rise, cities are beginning to resume normal activities. And with theaters finally opening up, Krasinski and the studio decided it was the right time for a theatrical release.
A Quiet Place Part II is currently playing in most major theaters across the country.
'A Quiet Place Part II' will stream on Paramount+
A Quiet Place Part II is a Paramount Studios production. And as the studio announced, the film will be available on its streaming platform, Paramount+, 45 days after its theatrical premiere.
This gives the movie a July 12, 2021, streaming release date. But viewers will need a Paramount+ subscription to watch.
RELATED: 'A Quiet Place Part II' Will Feature the Surprising Return of John Krasinski's Character
Paramount+ subscription plans range from $4.99 to $9.99 per month. But the streamer also offers first-time subscribers a one-week free trial.
Is 'A Quiet Place Part II' on Netflix?
As of now, A Quiet Place Part II is not on Netflix. And the streamer hasn't announced any immediate plans to bring the title to their platform. That being said, there is a chance the movie will end up on Netflix sometime down the line.
RELATED: How 'A Quiet Place Part II' Director John Krasinski Sold Wife Emily Blunt on the Horror Sequel
Will 'A Quiet Place Part II' be on Amazon?
A Quiet Place Part II isn't streaming for free for Amazon Prime subscribers. However, the film could make its way to Prime Video Cinema as an In-Theater purchase or rental in the coming days.
Is 'A Quiet Place Part II' on Hulu?
Unfortunately, A Quiet Place Part II is not currently streaming on Hulu. There is no indication the film will hit the streamer anytime soon. But it may make it to the Hulu catalog sometime in the future.