Where Is 'Below Deck Mediterranean' Filmed?
Where Is 'Below Deck Med' Filmed?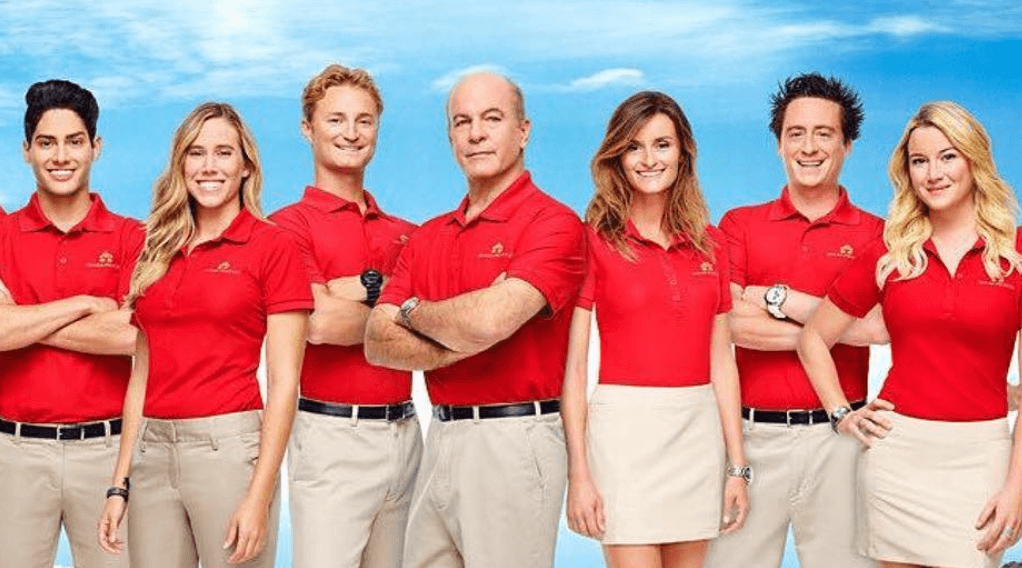 On the heels of an uber-successful first few seasons of Below Deck, Bravo rolled out spin-off, Below Deck Mediterranean. The show, which features superyacht adventures in the Mediterranean packs the same amount of drama, intrigue and breathtaking views as its sister show, Below Deck.
Thus far the show has only had three seasons, but an endless amount of views that never get old, plus fresh faces the audience has grown to love. So where have the last three seasons been filmed?
Season one
https://www.instagram.com/p/BGYFl8lPOD8/
Below Deck Med kicked off in the lush and lavish location of the Greek islands. Crew and guests traveled aboard the Ionian Princess, a 150-foot motor yacht complete with mahogany wood-glossed walls, an ornate stateroom and all the toys to enhance any vacation.
The only familiar face, who acted as an ambassador between Below Deck and Below Deck Med is Chef Ben Robinson. Otherwise, viewers were treated to new chief stew, Hannah Ferrier, Captain Mark Howard, and bosun Bryan Kattenburg. The franchise drama definitely delivered as deckhand Danny Zureikat got too cozy with a guest and had trouble staying off his phone. Eventually, it was Zureikat got that dreaded plane ticket home.
Season two
A few crew members return, along with a new chef and the show's first woman captain. This time viewers took a voyeuristic voyage aboard The Sirocco in picturesque Croatia. Ferrier says the superyacht during season two blows season one out of the proverbial water. "The Sirocco is definitely about ten steps up from Ionian Princess," she told Forbes. "She was a beautiful yacht. I'm much more into classical style, so it's still a bit gaudy for me. It's a bit Versace-inspired. But it's much easier to make pretty than the Ionian Princess. We basically had to blindfold the guests on the Ionian to give the illusion that it was a nice yacht."
This season came with some extra special drama as Glick found himself in a bizarre love triangle with deckhand Malia White and bosun Wes Walton. Unbeknownst to the cast, Glick and White hooked up prior to charter. However, their romance fizzled when White was attracted to Walton.
Season three
Set in the gorgeous Amalfi Coast, the 178-foot "Talisman Maiton" yacht makes stops from Naples to Capri and Positano. Captain Sandy Yawn, Ferrier, and Glick return and are joined by new faces and plenty of fresh drama.
Ferrier dished about the latest Below Deck Med season to NBC Chicago 5. "To me, Italy is the best of everything we've had so far," she said. "We've had the really chilled out laid back atmosphere like Greece and it's so much more beautiful than Croatia. And on top of that, you have the food and the wine so you really can't go wrong."
And while traveling to thrilling destinations, at nearly no financial expense, sounds romantic Ferrier offered this advice. "If you want to join yachting you need to dedicate your entire life to it," she said. "You need to be committed for at least five years. You need to do whatever it takes to get the job done and I think the most important thing is your attitude."
However, "If you're going to come in and complain about the long work hours or the bad living environment or the chef's food you're just not going to survive," she added." You need to be very strong at your core."