Where Is Daniel Jones From Savage Garden Now?
Rock/pop group Savage Garden has not recorded an album in 20 years. Since the two-member group split, many fans wonder what happened to guitarist Daniel Jones.
Savage Garden was one of the most beloved, successful bands of the early-to-mid '90s. With Daniel Jones' iconic instrumentation and with Darren Hayes' rockstar charisma, the Australian rock/pop group released just two albums but built a legacy that Gen X and millennials still appreciate.
However, Savage Garden has not recorded an album in 20 years. While Hayes continues to pursue a music career, Jones took a different path. So where are the former stars now?
The success and demise of Savage Garden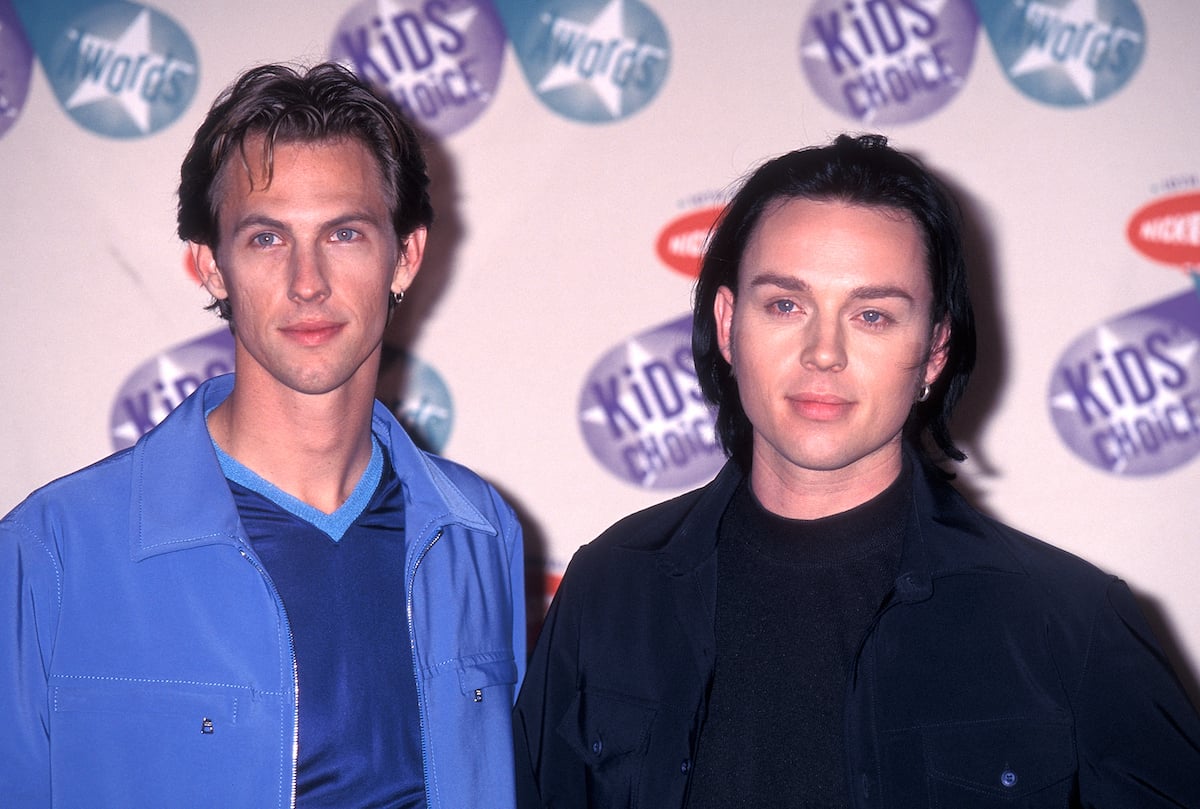 In the early '90s, Jones was an aspiring musician who didn't want to be a frontman. He put an ad out in an Australian newspaper searching for a vocalist. This caught the eye of an aspiring singer named Darren Hayes, reports News.com.au. While the pair eventually released a pair of classic modern rock albums, it was a long, arduous task for the young duo.
"While success seemed a long way away at the time, when we wrote To The Moon And Back, it was then I thought to myself this could be a top 40 hit," Jones told Renowned for Sound about the band's heyday. Needless to say, he was right. Jones went on to explain that Savage Garden's "winning formula" involved combining their lyrics and emotional musical elements.
The band was a hit. However, Jones' constant struggles with fame and attention eventually got the best of him, causing a rift with his musical partner. Hayes was a charismatic showman who commanded attention every time he performed. Jones wanted nothing to do with fame or attention.
The dueling mindsets of Savage Garden forged a compelling dichotomy, but it eventually became the band's downfall. Jones and Hayes grew further apart as their differing approaches became untenable. The band officially called it quits in 2001. While the pair maintained a mutual admiration, their relationship never fully recovered. 
Where is Daniel Jones of Savage Garden now?
Hayes released several solo albums after Savage Garden broke apart. However, Jones remained behind the scenes. The band's instrumentalist turned to production to avoid the fame monster. However, Jones eventually stepped away from the music industry entirely. Some might see this as a case of rockstar burnout. However, Jones sees it as another beautiful chapter in his life as he told News.com.au: 
"There's not a lot of mystery about it. I'm No. 1 a father, No. 2 a husband, and No. 3 I dabble in property. Music is sitting on the backburner now. I still enjoy it. I still write and record and play around with it purely for fun, the same way I did 20 years ago with Darren. But I don't take it as seriously anymore as far as the dream I dreamt. Which I realized wasn't really my ideal dream."
When it comes to releasing music again, Jones fulfilled his rockstar dreams. Now his fantasies of a loving family are not a downgrade but another dream fulfilled. He glowingly speaks about his life as a father and how much it means to be there for his wife and kids. The musician occasionally opens up about his life as a bonafide rockstar, but it isn't done so with regret or bitterness. 
What is Jones' net worth? 
Savage Garden was a vital part of '90s culture. Jones wanted to be a rockstar and succeeded. Now, he wants to be a family man and succeed there, too. Now, he's a married father of two who flips houses for a living in between royalty checks.
According to Idol Net Worth, Jones amassed a $3 million fortune from his work as a rockstar, and house flipping keeps him afloat today. While Savage Garden isn't likely to reunite, they gave the world two classic albums and a lifetime of musical love for fans worldwide. Perhaps, Jones would do some things differently, but the singer seems content with where he is today. 
Despite their unfortunate ending, Hayes and Jones still value their brief time together. They often speak about their desire to keep the Savage Garden days in the past. Since their musical glory days, Hayes has come out as gay, wed his husband, and relaunched his singing career.