Where is John Belushi Buried?
Legendary comedian John Belushi was known for his outrageous behavior and off the wall comedy. His brief tenure as an original cast member of Saturday Night Live left an indelible mark on pop culture and those who knew him.
Belushi was a complex individual, who danced in a dangerous environment but craved tranquility and peace. He ultimately found his version of nirvana. Which is where he was buried. Belushi died at age 33 from a drug overdose.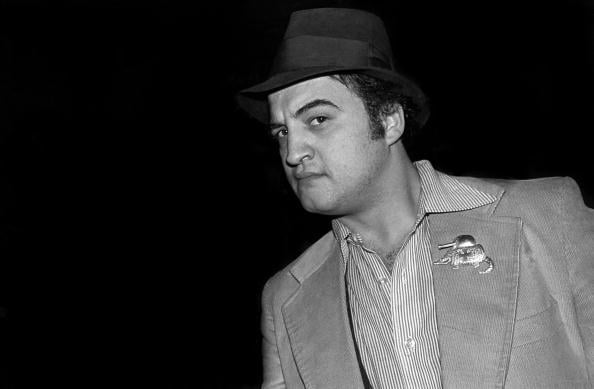 For an individual who thrived in the fastlane, Belushi finally found peace in the one place he once said, "This is where I like being me."
Belushi fell in love with Martha's Vineyard
On a whim, Belushi and his girlfriend Judy (who ultimately became Belushi's wife) visited New England for a vacation one summer in 1974, The Chicago Tribune reports. "A friend outside of Boston said, `Well, are you going to go to Martha's Vineyard?'" Judy recalls.
Judy remembers their introduction to the island as being an adventure. "So we get to the Woods Hole ferry. `Can we get a reservation?' `Not with your car you can't.' Well, it still seemed like a cool idea — an island, a ferry — so we said, let's go. We got to Vineyard Haven and rented a car. We just started driving, with no idea where we were going or what was up. But we thought, isn't this great? And it just got greater and greater."
The couple ultimately purchased a home in Chilmark, which is a rural, relaxed part of the island. Judy explains why the Vineyard was magic for her husband. "As he always said,`You get a good night's sleep here.' The air is fresh. I remember he said, `We're going to be really old. Being here is the key to living to an old age. Look around you. Look at all these old people. This is where people come to live to be old!'"
Belushi wanted this kind of funeral
Judy had some idea of where Belushi wanted to be buried. "We were driving by here [the cemetary in Chilmark] the last time we were on the island," Pisano told The Chicago Tribune. "And I said, `I'd like to be buried here.' He said, `I'd like to have a Viking funeral.'"
A Viking funeral would have likely been an obvious choice for a larger than life person. In fact Judy gave the notion serious consideration. However, Belushi's mother objected.
Belushi eventually got a version of a Viking funeral. Judy set a dinghy on fire on the first anniversary of his death. And sailed the boat out to sea off the coast of Gay Head on the Vineyard.
This is where Belushi is buried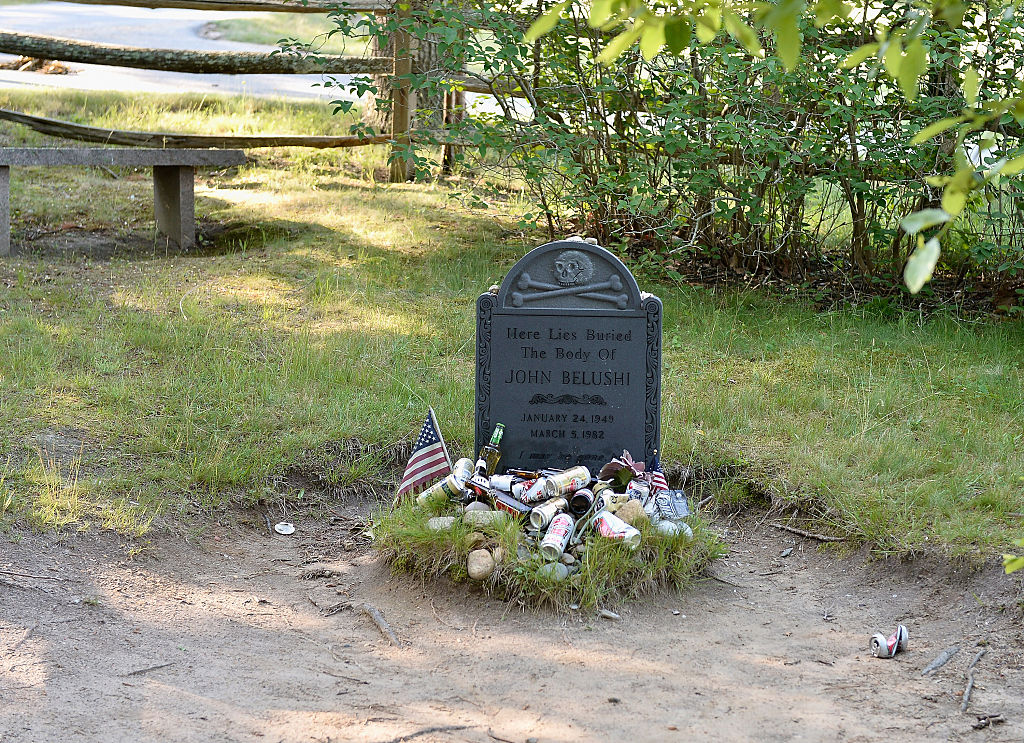 Belushi's headstone rests in Able's Hill Cemetery in Chilmark. The family held a service at the West Tisbury Congregational Church before heading to the gravesite. James Taylor and Vineyard resident sang "That Lonesome Road" and close friend Dan Aykroyd rode a Harley Davidson.
The gravesite is somewhat controversial. His grave is in the Chilmark cemetery. However, fans were not respectful when they visited his grave. Many people partied there or littered the site, which prompted Judy to have his body moved. Fans can still visit the cemetery where a new stone sits.
Check out The Cheat Sheet on Facebook!