Where Is Kate Gosselin Now? Here's What Her Current Life Is Like
There was a time where everyone knew what was going on with Kate Gosselin. The mother of eight children – one set of twins and the famous sextuplets – was one of the stars in the reality show Jon & Kate Plus 8. The TLC series explored the lives of the Pennsylvania family as they navigated the trials of raising their family.
When the show premiered in 2007, it became apparent almost immediately that Jon and Kate had a tricky relationship. Kate would often claim that Jon was liked her ninth child rather than a true partner. Meanwhile, Jon complained about Kate's controlling tendencies and nagging. Even as the couple was fighting, their ratings were going up, and the show became a huge success.
So where is Kate now 12 years after it all began? She has a totally different life than she did back then. Here's what Kate Gosselin is up to today.
Jon and Kate went through a bitter divorce
No one thought that Jon and Kate were the perfect couple, but it was still shocking when news of Jon's infidelity broke in the tabloids. Photos of the 31-year-old father of 8 partying with scantily clad college co-eds started making the rounds in the tabloids. Adding insult to injury? He was out partying while Kate was home caring for their kids a few miles away in their new $1.3 million home.
But things took a turn for the worse when US Weekly made the accusation that Jon Gosselin was having an affair with grade school teacher Deanna Hummel. Kate officially filed for divorce in June 2009 with a statement that left no question on how she was feeling. She said Jon's actions left her no choice but to "protect her family" from her adulterous husband.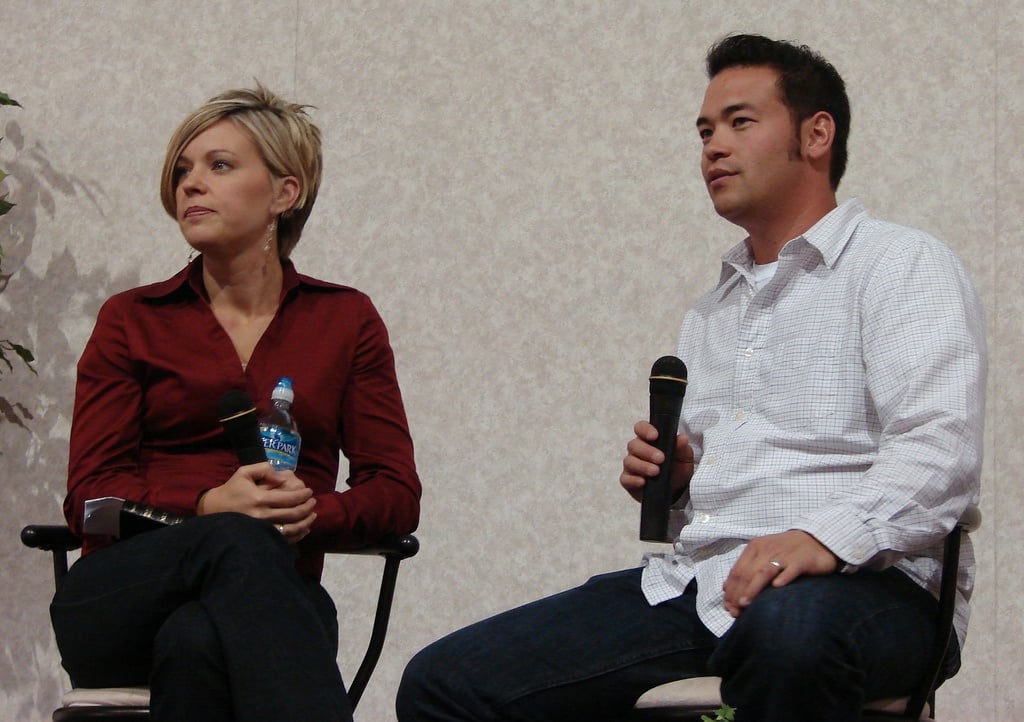 They became more famous after their split
Rather than retreating from the public eye following their divorce, Jon and Kate seemed to do the exact opposite, with each vying for attention and fame. Most people thought fans would take Kate's side – after all, she was the one who got cheated on. It also didn't help that Jon broke up with Hummel and started dating a college aged woman, the daughter of Kate's tummy tuck surgeon.
But in a shocking twist of events, the fans seemed to like Jon Gosselin better and even mentally justified his affair. In their eyes, her patronizing, harsh treatment of her husband was a deal breaker. These perceptions changed again when Jon started wearing Ed Hardy shirts and going through women quickly – most notably the kids' nanny. In the end, Kate was the one who got her own reality series, Kate Plus 8.
Kate reinvented herself in 2010
After her divorce, Kate Gosselin had a rough time of it. But a year later she was working on her new look and new focus. She got hair extensions to replace the haircut that everyone loved to hate. She also appeared on Dancing With the Stars and later Celebrity Wife Swap in 2013.
Despite Jon's claims that filming the show was harming the kids, Kate insisted that they enjoyed the events and being on the show.
What is Kate Gosselin doing now?
These days, Kate and Jon still despise each other and will only communicate via text or through a neutral third party. Most recently, Kate lost custody of their son, Collin, who was enrolled in an outpatient program for special needs student. Jon claims he does not have special needs at all. Jon claimed on Instagram that Kate hasn't made an effort to see her son since losing custody in December 2018.
Besides Collin, the couple's daughter Hannah also lives with her dad. A source explained that Hannah was, "unhappy and uncomfortable in the house with Kate." The other six children, who are all teenagers now, still live with their mom.
She's still filming Kate Plus 8 sporadically, most recently in 2017, even against her ex-husband's wishes. Rumors of an affair with her married bodyguard Steve Neild were never confirmed.