Where Is Kris Humphries Now? Inside the Life of Kim Kardashian's Ex-Husband Eight Years After Their Divorce
Kim Kardashian might have had many high-profile relationships over the years, but one of her most notable romances was her short-lived marriage to Kris Humphries.
In the beginning, it seemed as though the reality star and the NBA player had the ideal relationship despite them rushing their courtship. Less than three months after getting married, the couple unfortunately split in 2011, causing a total media frenzy.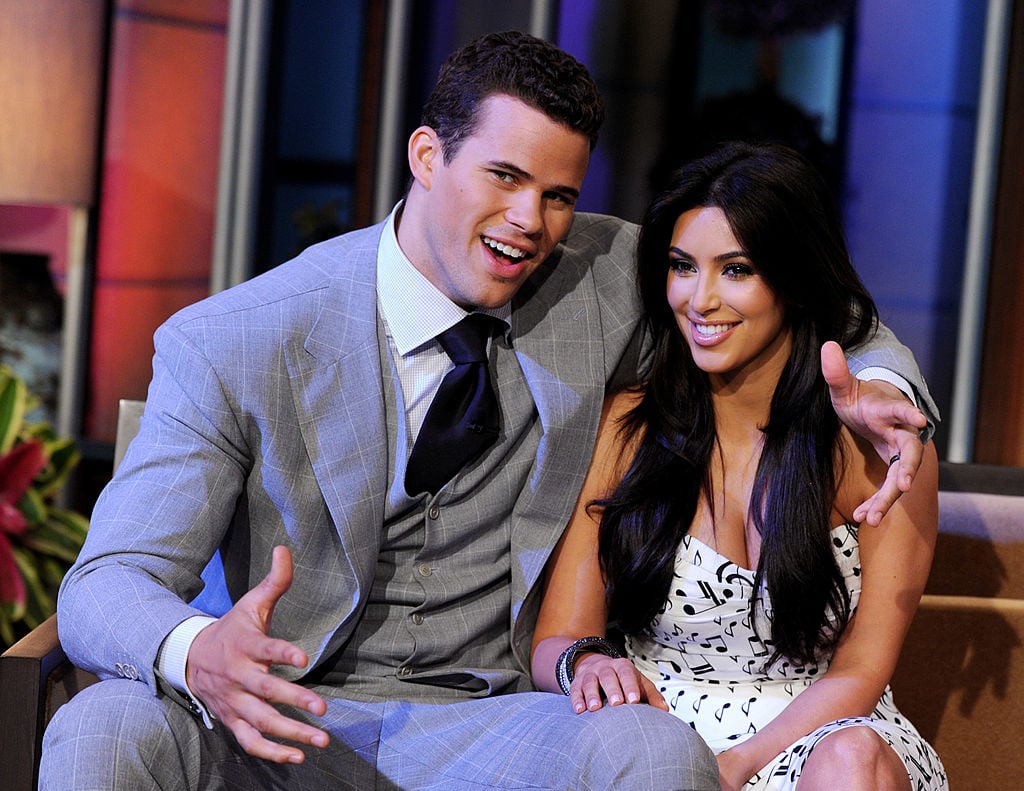 Following his split from Kardashian, Humphries sort of fell off the radar and he's stayed out of the public eye ever since.
This has left many of us wondering what exactly he's been up to these last few years? Has he since remarried or did the divorce eight years ago really do a number on him?
Kardashian and Humphries split after 72 days of marriage
2011 was a year many of us will never forget. Not only because people were obsessed with planking and and doing the dougie, but it was also the year we watched Kim Kardashian's second marriage practically go down the drain.
In May 2011, the reality star had gotten engaged to NBA player Kris Humphries after just nine months of dating. Three months later, the couple wed in a lavish Beverly Hills wedding ceremony in front of 450 guests.
While it seemed as though Kardashian had finally found her happily ever after with Humphries, it soon became clear that not every fairytale has a happy ending.
In October 2011, the same month the couple's wedding ceremony aired on E!, Kardashian filed for divorce from Humphries.
News of their split was covered heavily by the media seeing as though the pair were only married for 72 days, making this the shortest marriage we've ever come across in the 21st century.
Though many of us were shocked that the couple barely made it three months into their marriage, Kardashian later revealed that it didn't take long for her to realize this union wasn't working.
During an appearance on Watch What Happens Live with Andy Cohen back in 2017, the reality star shared that she knew her marriage to Humphries was far from a slam dunk as early as their honeymoon.
"I just thought, 'Holy s–t, I'm 30 years old, I better get this together. I better get married," she told Cohen. "I think a lot of girls do go through that where they freak out thinking they're getting old and have to figure it out, all their friends are having kids. It was more of that situation. But I knew, like, honeymoon it wasn't gonna work out."
Humphries has been living a quiet lifestyle since the divorce
While Kardashian didn't have a problem ending their marriage and moving on with her life, Humphries had a much harder time coping with the split.
Shortly after news of their divorce made headlines, the NBA player found himself receiving a ton of negative attention from the world.
From getting called out by the crowd during his games to being painted as the bad guy in this whole situation, Humphries admitted back in 2017 that all of this had left him in a "dark place."
"I'll be honest, I dealt with a lot of anxiety, especially in crowds. There was about a year where I was in a dark place. I didn't want to leave my home," he shared in an essay for The Players' Tribune. "You feel like … I don't know … the whole world hates you, but they don't even know why. They don't even know you at all. They just recognize your face, and they're on you."
In the years following his divorce, Humphries tried his best to stay out of the spotlight as much as possible.
After being cut from the Philadelphia 76ers in 2017, the basketball player returned to his hometown in Minnesota to live a much simpler lifestyle, away from the public eye.
Today, Humphries no longer plays basketball and instead, works as a real estate agent and owns several fast food chains.
The 33-year-old is the first franchise partner for Crisp & Green, which has allowed him to open up a few new Five Guys restaurants in Minnesota and Wisconsin.
According to Us Weekly, Humphries is "enjoying the single life" and  "truly wants zero association" with his ex wife.
While their marriage was fun while it lasted, both Humphries and Kardashian have moved on and are happy with their current lives.