Where Is Kurt Cobain Buried?
The late 80s and early 90s ushered in a new era of music–grunge. The grunge rock scene was thriving by the mid-90s, and Nirvana was the band that paved the way for many more.
Kurt Cobain, Nirvana's frontman, is a music icon. The incredibly talented singer was also deeply troubled, and had led a difficult life battling drugs and depression. Sadly, he lost that battle when he was only 27 years old. The singer shot himself, leaving a suicide note that clearly displayed his intense emotional pain. His fans still miss him, and many would like to visit his memorial—but where?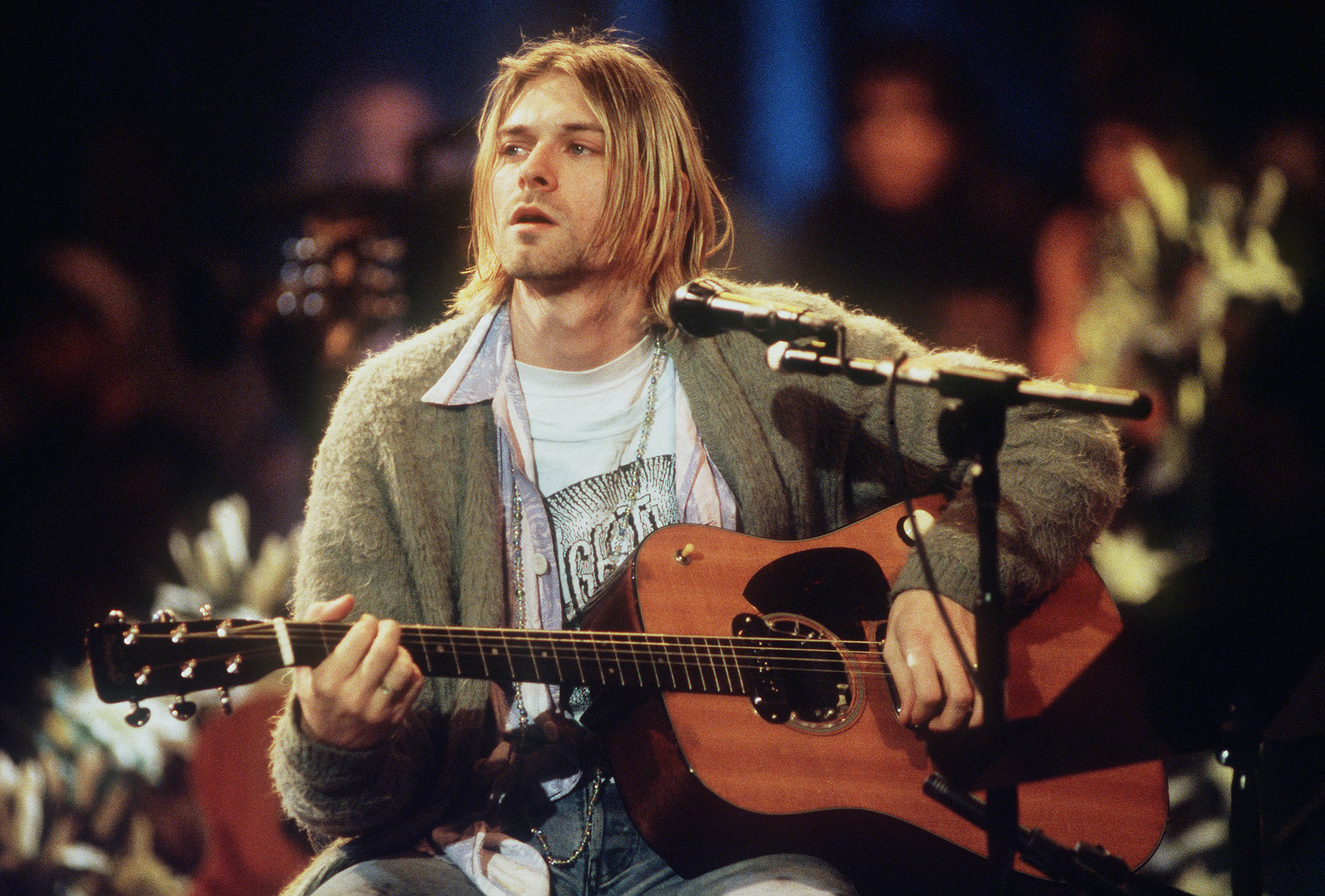 Where is Kurt Cobain buried?
April 5, 1994 was a tragic day for Cobain's family, friends, and countless adoring fans. That was the day that the incredibly talented musician took his own life, leaving behind his wife, Courtney Love, and a very young daughter.
Many of Cobain's fans want to visit his grave to pay their respects, but the grunge rocker doesn't have an actual burial site. His family chose to cremate his remains, and his ashes were scattered in a special memorial service in a private location.
According to Distractify, fans who would like to reflect on Cobain's life and contributions to music history can visit Kurt Cobain Memorial Park in Aberdeen, Washington. The park features a memorial with a guitar statue and memorial plaque, as well as the bridge he used to sit under with his friends. The Young Street Bridge is also mentioned in the song "Something In the Way."
In addition to the park in Aberdeen, Seattle is home to another unofficial memorial for the late musician. A bench in Viretta Park is laden with Nirvana-related graffiti and serves as an homage to Cobain in the city where he became a grunge icon.
The legendary musician showed artistic talent at an early age
Cobain was always interested in music, and his artistic talent was obvious at an early age. He enjoyed singing, listening to music, and writing songs. He was also gifted in visual arts, especially drawing. He often drew pictures of his favorite cartoon characters. His talents became even more apparent when he reached high school.
In the mid-80s, Cobain was introduced to punk rock music through a local band called The Melvins. He began spending a lot of time with the group, becoming close friends with Buzz Osbourne. Osbourne introduced Cobain to a number of other punk bands, and the young musician's interest in the industry began to grow.
In 1985, Cobain started his first band. The band was named Fecal Matter, but they didn't have any success. He also recorded some songs with the drummer of The Melvins. Krist Novoselic eventually heard the songs, and was really impressed. Novoselic was a local bassist, and after meeting Cobain, the two started Nirvana in 1987.
His troubled childhood may have led to the depression
When Cobain was nine years old, his parents divorced. The divorce had a profound impact on him, and he began to display very different personality traits. He started acting out and fighting with his family members. He became jealous of his father's new family and suffered from overbearing emotional pain.
Cobain lived with his father right after the divorce but moved back with his mother and her boyfriend when he was in high school. He didn't get along with his stepfather, and he began to get into trouble. He started staying with friends or sleeping in various public spaces in the city. He was arrested in 1985, after vandalizing buildings. He was fined and given a suspended sentence.
The troubles that Cobain experienced as a teen provided plenty of subject matter for his later music. The painful emotional problems with his family launched the musician into a depression that he would battle for the rest of his short life.
Cobain's emotional pain eventually proved too much for him to handle any longer, and he took his life in the guest house behind his home in Seattle. The 27-year-old used a shotgun to take his life. He wrote a long suicide note in which he spoke to his fans and his wife, Courtney Love. In the note, he talks about how he is too sensitive and has too much empathy: "I think I simply love people too much, so much that it makes me feel too f*****g sad."
RELATED: Kurt Cobain: Producer Shuts Down Conspiracy Theory About Nirvana