Where Is Princess Diana Buried? Who Takes Care of Her Grave?
Many royal family fans of a certain age remember, in vivid detail, the day of Princess Diana's funeral. Millions of people gathered in the streets of London, along the route that Diana's coffin took to Westminster Abbey. But once the mourners had paid their respects, the procession concluded, and the service had ended, where did the royal family go? Where is Princess Diana buried? And who takes care of her grave? Below, get all the details.
Where is Princess Diana buried?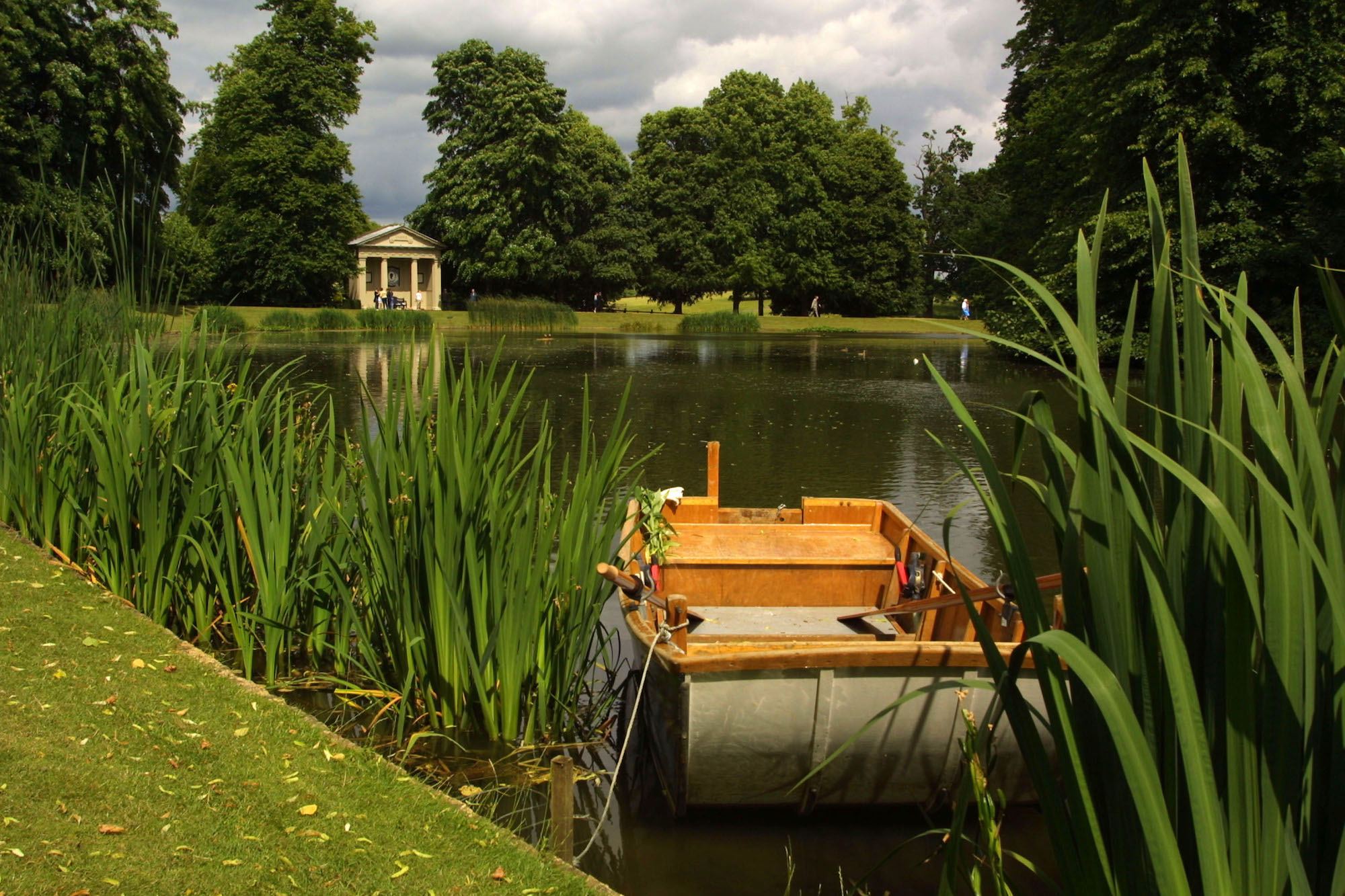 Princess Diana is buried on the grounds of her childhood home, the Spencer family estate at Althorp in Northhampshire, England. Time reports that her final resting place "is said to be on an island in the center of a lake called Round Oval," or simply "The Oval." The publication adds that "from the lake's edge, you can see an urn, but not a headstone or a grave site."
Time reports that just once a year, between July and early September, visitors can visit a shrine near the island. But no visitors can set foot on the island itself. The island lies near an arboretum containing trees planted by Prince William, Prince Harry, and Princess Diana herself.
She was buried in a private ceremony
Though millions of people lined up to see Princess Diana's funeral procession through the streets of London, Diana's actual burial was kept private. The BBC characterizes the service as "private, short, and conducted by an unnamed priest who is a family friend." The only people present? Diana's mother and siblings, Prince Charles, Prince William, Prince Harry, a close friend, and the priest.
Diana's family agreed that it was wholly appropriate for her to have a public funeral at Westminster Abbey. But Earl Spencer said that keeping her burial private "is thought to be only just, in view of the public nature of the earlier part of the day." 20 years later, a ceremony to rededicate Princess Diana's grave also remained private.
The island wasn't the original plan for Princess Diana's grave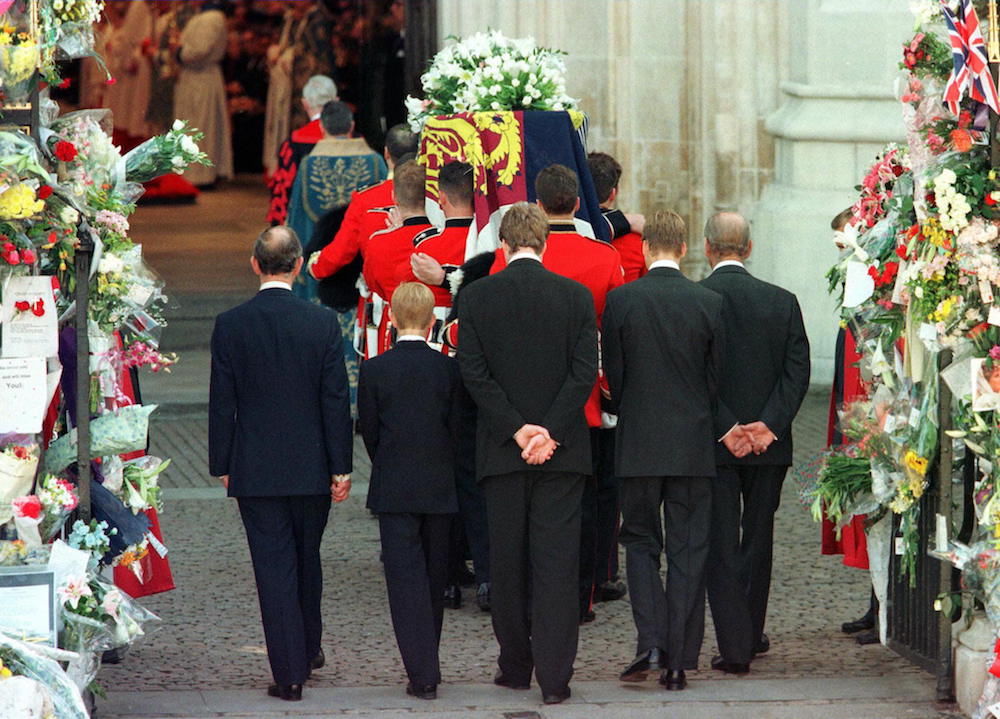 The Spencer family initially didn't plan to bury Princess Diana on an island. In fact, they didn't plan to bury her at Althorp at all. Newsweek reports that according to Earl Spencer, Princess Diana's brother, he chose the secluded island because it seemed like the "safest place" to lay her to rest.
The family originally planned to bury Diana in the family tomb at a local church in Great Brington, a Northamptonshire village. However, Earl Spencer explained, "There was such a whipped up feeling of emotion everywhere that I was very worried about where we could safely bury her." By burying her at Althorp, the family could better control security. And they could keep the village of 200 from being overrun by tourists and well-wishers.
Has anyone ever tried to break in?
According to the BBC, rumor has it that ghosts haunt Althorp House. But that hasn't stopped people from trespassing. Unfortunately, Earl Spencer's fears about safety and security have proven valid. According to Newsweek, Spencer reports multiple attempts to break into Princess Diana's grave over the years. He counted four such attempts as of 2017. And he said of the perpetrators, "I am very glad that we have seen all of them off."
Diana probably wouldn't have liked all the funeral arrangements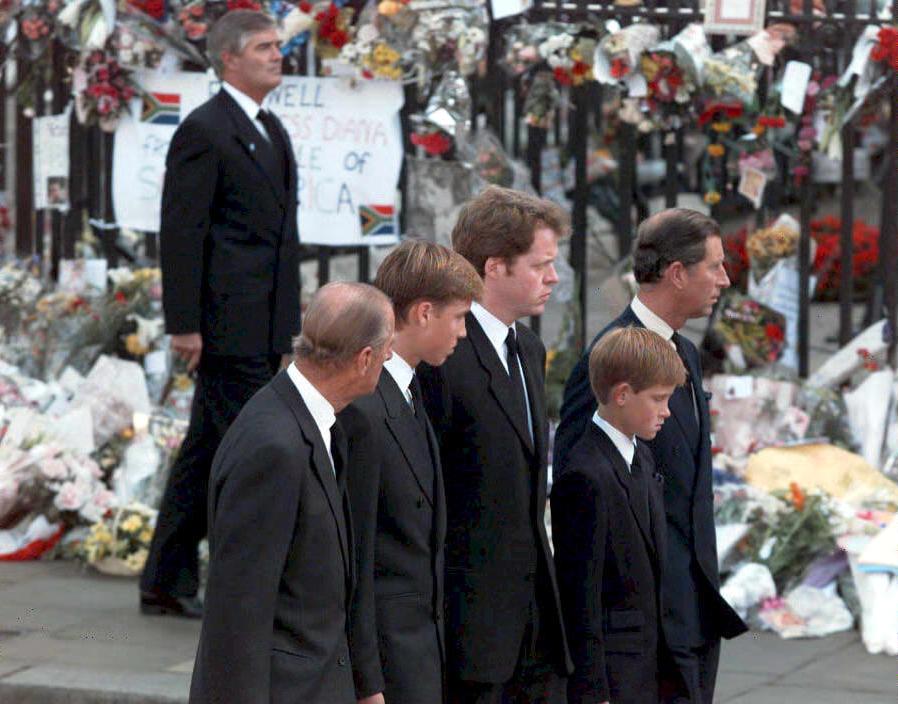 The royal family and the Spencer family wanted to honor Diana's wishes. But she probably wouldn't have approved of all of the choices they made. For instance, she likely wouldn't have wanted her sons, Prince William and Prince Harry, to walk in her funeral procession.
Earl Spencer says he didn't think the princes should participate. He said, "I was lied to and told that they wanted to do it, which of course they didn't, but I didn't realize that." Prince Harry, who was just 12 at the time of Princess Diana's death, later referred to walking in that procession as a task no "child should be asked to do."
Who takes care of Princess Diana's grave?
The Spencer family — and their staff at Althorp — take care of Princess Diana's grave. And the family recently renovated the burial site. Earl Spencer oversaw "an extensive redesign of the lake at Althorp, home to the Spencer family for generations," The Express reports.
Princess Diana's former personal chef, Darren McGrady, visited the 500-year-old estate and complained that Diana's burial site looked overgrown and covered in moss. The Express reports that "Although Althorp estate admitted that algae was a problem, it said the burial site and a small temple where visitors can pay their respects were being properly maintained." Nonetheless, the family chose to renovate the lake, the island, and the rest of Althorp's gardens.
As with all things Diana, there are conspiracy theories about Princess Diana's grave
Perhaps unsurprisingly, conspiracy theorists have put forth plenty of claims about Princess Diana's grave. As The Sun notes, some people think that Princess Diana was secretly buried at St. Mary the Virgin in Great Brington, where her father is buried, under cover of darkness. And while some think that Diana was buried at the church right away, Radar reports that some theorize that the family later moved Diana's coffin to the church to thwart vandals.
Read more: This is How Much Money Princess Diana Got in Her Divorce from Prince Charles
Check out The Cheat Sheet on Facebook!