Where Is 'Riverdale' Filmed? The Location May Determine When Season 5 Starts Production
The backdrop of Riverdale is set to look like a small American town, but the show actually films across the border in Canada. Because COVID-19 safety restrictions and statistics vary from city to city, some fans are wondering exactly where the series is filmed, and whether or not its production location will impact the Season 5 schedule.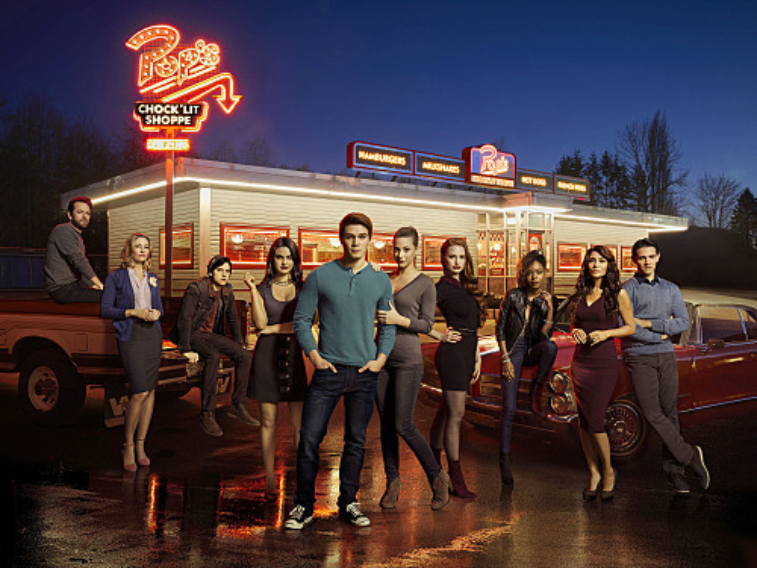 'Riverdale' films in and around Vancouver, British Columbia
Just as the name suggests, Riverdale is set in a fictional town inspired by the Archie Comics it's based on. The show itself doesn't confirm where Riverdale is located. But from different clues throughout the seasons, it feels like it's mimicking a suburban New York town.
The series' story might take place in America, but it is primarily filmed in Vancouver, British Columbia. There are a handful of scenes from locations in the U.S., including an aerial view of Harbor Springs, Michigan in the opening sequence. But a majority of the show's outdoor shots and landscapes are actual places in Canada.
The Riverdale High building is a Vancouver secondary school. And Archie's house, Pop's Diner, and The Pembrooke are all locations in and around the city of Vancouver.
Blossom Mansion is actually an old mansion in South Langley, British Columbia. And the custom sets and indoor scenes were all built and filmed in a nearby Langley TV studio.
Will the production location determine when 'Riverdale' Season 5 begins filming?
COVID-19 safety measures have put TV and film productions including Riverdale on pause.  But because case counts and restrictions vary from place to place, some are wondering if Vancouver might allow the show to start filming sooner than later. 
As of now, there isn't a clear answer. Like everywhere else in the world, the Vancouver city government is making decisions based on their daily statistics. However, in an April 22 press conference, Vancouver Mayor Kennedy Stewart his interest in reopening studios, as long as it's done safely. 
"I was very heartened to hear that the Premier is thinking about how we can find a way to safely restart our film and television industry," he said. "We are ready to work with the province and the industry. To think creatively and make this happen while keeping everyone safe — If we can, Vancouver can be amongst the first places in the world that reopens for business in this multi-billion dollar sector. "
The B.C. Premier set out guidelines for studio reopening
More recently, the Premier of British Columbia, John Horgan, laid out a plan for reopening. And his plan includes a June and July timeline for film and TV studios. But according to Global News Canada, Horgan's guidelines require a 14-day quarantine for anyone coming in from Hollywood, which includes the cast of Riverdale. 
"We have an outstanding infrastructure here, the workforce in the film and television sector here is second to none," said Horgan. "Hollywood loves coming here because of the skilled workers. But they normally bring Hollywood talent with them. And they're going to have to self-isolate if they want to work in British Columbia."
This is where the government of Vancouver stands on the reopening of studios as of now. So, if things go according to plan, and all safety measures are in place, production on Riverdale Season 5 could potentially start sometime late this summer.