Where Is Ryan Gosling From?
If you thought Ryan Gosling's acting career couldn't get any hotter, it may just have. Here's what's in store for him next.
If you thought Ryan Gosling's acting career couldn't get any hotter, it may just have. Rumors are abounding that Gosling may be getting ready to join the Marvel Universe as Mangog in Thor: Love and Thunder.
While this hasn't been confirmed yet, fans are eager to see more of Gosling whether it's in MCU or another film, just as long as he's on the big screen.
Still, considering what an amazing actor he is, it's sometimes hard to remember that Gosling is still flesh and blood and worked his way to where he is now. If you're curious about Ryan Gosling's upbringing and the path he took to stardom, here are a few facts that may surprise you.
Ryan Gosling's childhood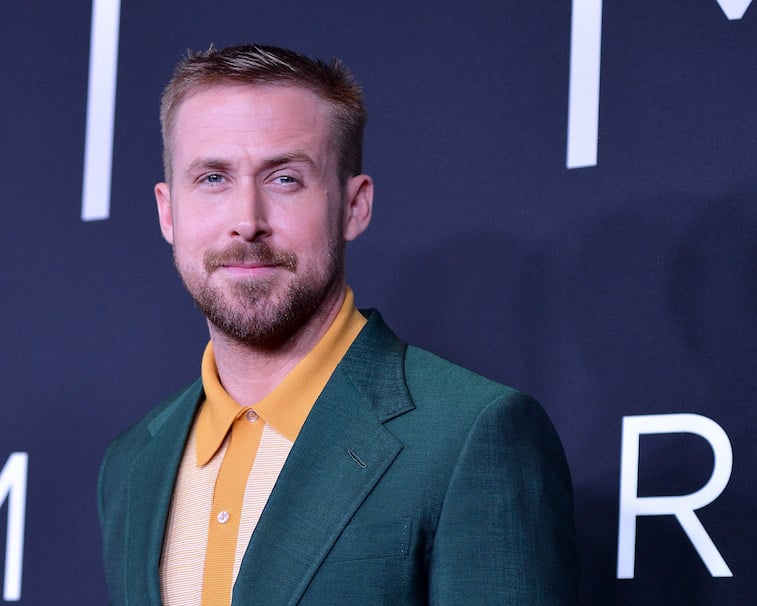 Ryan Gosling is best known for his roles in The Notebook and La La Land, but he had his start when he was just a child.
According to IMDb, Ryan Gosling is a native Canadian. He was born on November 12, 1980, and like many famous actors before him, he had rather humble beginnings. His mother was a secretary and his dad was a traveling salesman. 
There was one notable incident that Gosling mentioned which influenced his desire to be in movies. Gosling watched one of Sylvester Stallone's earlier films, and liked it so much that he decided to act it out at school.
In an interview with Maclean's, Gosling stated, "When I was in first grade I watched First Blood, and I filled my Fisher-Price Houdini kit with steak knives and brought them to school and started throwing them at kids in recess."
Thankfully Gosling learned from that incident and now saves his action scenes for when the film is rolling.
IMDB reports that Gosling was homeschooled for a few years before attending Gladstone Public School. In high school, Gosling was into drama and fine arts. 
In 1993, Gosling auditioned for the All New Mickey Mouse Club, and earned a coveted role on the show. Fans will be delighted to learn that while filming the show, Gosling lived with one of his co-star's families. That co-star was Justin Timberlake.
We can only wonder if the two young boys ever expected that the Mickey Mouse Club would be the first step they took into stardom. Other celebrities that got their start on the Mickey Mouse Club include Britney Spears and Christina Aguilera. 
Once the Mickey Mouse Club ended, Gosling didn't fade into the background like some child actors do. He later starred as Hercules in Young Hercules. He also played with Denzel Washington in Remember the Titans. Gosling had a few more minor child roles before transitioning into adult roles. 
Ryan Gosling's career
Gosling's first true adult role was The Believer, according to Biography.com. It was his first starring role in a film. In 2004, Gosling got his first huge break when he starred in The Notebook. Audiences couldn't stop raving about the film, and Gosling had officially made it into the big leagues. 
Rather than sticking with romantic films, Gosling wisely branched out into other genres, such as Half Nelson and Fracture. He proved that he has a wide range as an actor, and was able to star in Drive as well as Blade Runner 2049. 
Gosling's personal life
While Gosling was once one of Hollywood's hottest bachelors, he is now a married man. Some people may not know this, because Ryan Gosling and his wife Eva Mendes aren't vocal about their relationship.
They prefer to keep their private life private. Eva and Ryan have two daughters together, named Esmeralda Amada and Amada Lee Gosling.
We don't have many details about their daughters, except that Eva and Ryan love being parents and are trying to give their girls a normal childhood.