Where Is Sinead O'Connor Now?
Sinead O'Connor was once the talk of the town during the early 1990s. The Irish songstress had a unique set of pipes that helped propel her to the A-List, albeit shortly after she got the blessing of music royalty.
Nearly three decades after her brief journey into the spotlight, however, O'Connor is still making music. The only difference is, however, that she's doing so under her terms. 
Sinead O'Connor at a glance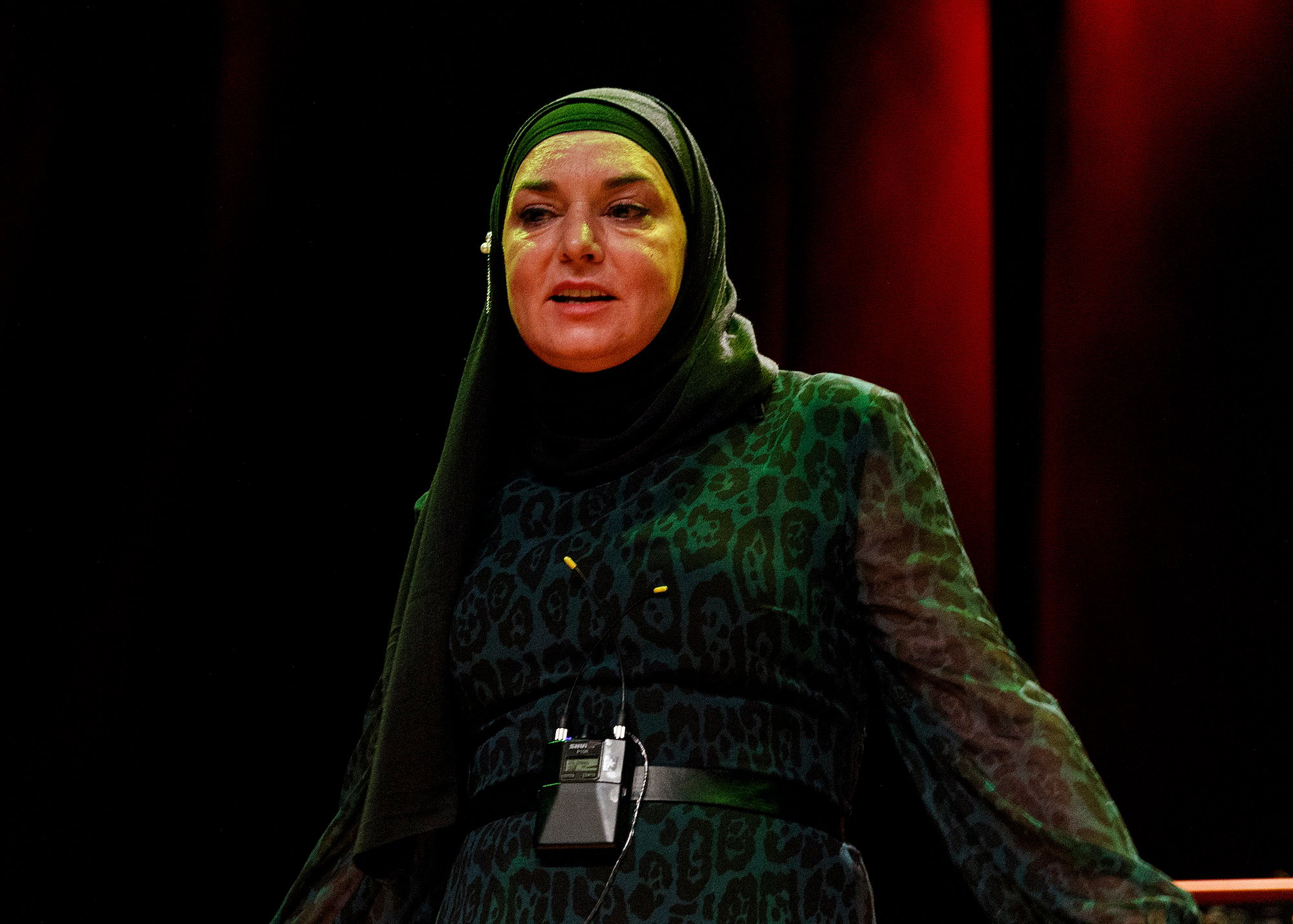 PopMatters notes how O'Connor may be viewed by many as something of a one-hit-wonder. Her version of the Prince-helmed "Nothing Compares 2 U" was a massive hit in 1992 and propelled her to the top of the music world for a brief moment in music history. From her infamous performance at Saturday Night Live, she tore apart a picture of the pope to her ensuing fall from grace, O'Connor remains a household name.
O'Connor had a steady career after initial success and downfall, but she recently found her mental health compromised. Diagnosed wither borderline personality disorder which gives her severe agoraphobia, O'Connor lives a quiet life. However, it doesn't mean she's done raising her voice and speaking about what matters most to her.
O'Connor lives remotely
Many people experienced remote living during the 2020 pandemic, but O'Connor does it for different reasons. After getting diagnosed with BPD, she decided to take herself away from the spotlight — she's still a major star in native Ireland — where she can collect folklore material, smoke cigarettes, and live her life in peace.
Despite her social anxiety, however, O'Connor has no desire to remain silent. She recently opened up about the treatment she received from Prince, who she claimed filled a pillowcase with hard objects to hurt her under the guise of "fun." She was blacklisted following the SNL stunt, which O'Connor maintains was brilliant and correct.
O'Connor's mental health has always been under scrutiny. She once spent six years inside a facility trying to cope with BPD, PTSD, and the burdens of her rise and fall from grace. Now, as a piece by New York Times writer Amanda Hess notes, she's happy living life off the grid.
O'Connor is happy being on her own, with her garden and her Mayfair cigarettes and her iPads and her "imaginary boyfriend," Taye Diggs, to keep her company via episodes of "Murder in the First." "I haven't been terribly successful at being a girlfriend or wife," she said. "I'm a bit of a handful, let's face it."
O'Connor is in a better place than she's been since she burst into the spotlight. As such, she's ready to share her story, not just with new music but a memoir that will highlight her entire story.
What's next for Sinead O'Connor?
O'Connor started a memoir in 2015 around the time of her mental breakdown. Reliving past trauma triggered her PTSD and BPD, but she also felt it was important to tell her story. In Rememberings, she covers everything from her mother's death when she was only 18 to her conversion to Islam and her tumultuous relationships with Prince, Lorne Michaels, and others who helped build and tear apart her career. She praises the people who helped her at St. Patrick's University Hospital for helping her get back.
Now, she also wants to sing more songs to the world, and she brought in Irish music producer David Holmes to help her see her vision. No Veteran Dies Alone is due to be released later this year. Working with O'Connor, David Holmes praised her willingness to stay true to herself, even when it's uncomfortable to do so.
"She is just an incredibly complex individual, and she should never be judged," Holmes told the Times. "She doesn't go out of her way to try and hurt anyone. She's just Sinead, and she wears her heart on her sleeve."
O'Connor had a challenging, thirty-year journey to get to where she is, but it appears to be working. Yes, her mental health struggles have caused a path of trauma, but she never relented and did what was best for her. While O'Connor's fame may never be the same, her current chapter still may be her most important yet.
RELATED: Prince's Alter-Ego Camille Never Got to Release a Full-Length Album