Where Is Taylor Swift From?
Taylor Swift is known as the breakup ballad queen. Sure, she has to contend with Miley Cyrus for the title now and again, but Swift basically has that crown on lock.
Her entire career has been forged off of her songs about ex-boyfriends, failed relationships, and even falling in love. She's made the Billboard charts time and time again, sold-out concert venues around the world, created platinum records and has received more than her fair share of awards.
So, where exactly did one of the most successful women in modern music get her start?
Which one of Taylor Swift's albums put her on the map?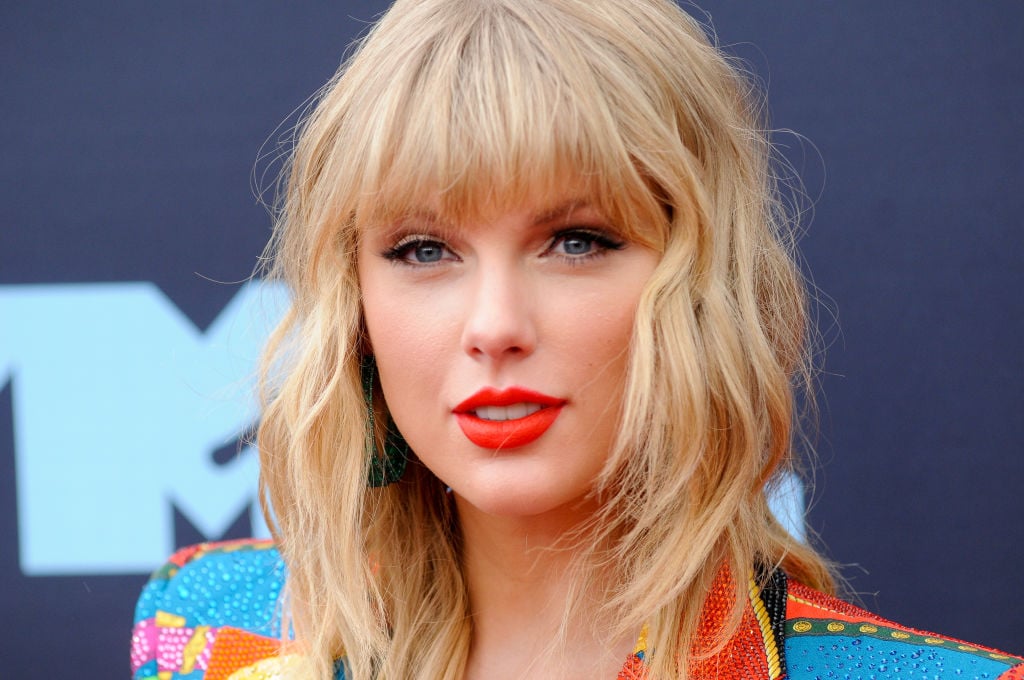 Let's work our way backward through the Love Story singer's life. Before she could take the stage to accept Grammy's, she needed to be discovered first.
Currently, Swift has four video albums, seven studio albums, one live album, and one compilation album. She has a plethora of singles and according to the RIAA, is one of the best selling digital artists in the United States. Swift's "main" albums include Taylor Swift (2006), Fearless (2008), Speak Now (2010), Red (2012) 1989 (2014), Reputation (2017), and Lover, which just dropped this year.
Which one of these truly kicked off Swift's career? Well, 1989 marked her transition from pop-infused country music to straight pop. It was also ranked the best album of 2014 by Billboard and several other entities. Not surprising considering it debuted at the top of charts and made Swift the first artist to break a million sales across three records in just a week.
But, before that, there was Swift's "first" album, Taylor Swift, which garnered all the recognition she needed to kickstart her career. The funny thing is the record needed to change hands before it really had a chance to shine.
Where was Taylor Swift discovered?
Swift's discovery occurred in none other than The Volunteer State, aka Tennessee. That's probably not that surprising when you consider that it's home to Nashville, the capital of country music. Swift's parents knew she was destined for greatness when she was born, hence her namesake. Their belief in their daughter went further than a well thought out name, though!
When the Shake it Off singer began showing an interest in music, her parents instantly began encouraging her. Swift's skills quickly grew, and she found herself getting all kinds of gigs. She even made frequent visits to Nashville in pursuance of her career. She co-wrote songs and did her best to land a record contract, all while still a teen.
Ultimately her family noted just how dedicated she was and uprooted to head to Hendersonville, TN. Just the move she needed to finally land the contract with Big Machine Records that boosted her to stardom.
Where is Taylor Swift from?
So, where exactly did Swift get her start? Born Taylor Alison Swift, this musical genius had her start in Reading, Pennsylvania. She spent some of her earliest years chilling on the Christmas tree farm owned by her family. Despite the agricultural roots, music actually runs in her blood. Her grandmother was a professional opera singer. With inspiration like that, it's no surprise that Swift ended up following in her enormous footsteps.
By the ripe young age of 10-years-old, she went from just loving music to singing at local events. Swift even had the opportunity to sing "The Star-Spangled Banner" for a Philadelphia 76ers game when she was only 11. From there, she started writing her own songs and topped off her skill set by learning guitar. She was 12-years-old at the time.
Thankfully her parents recognized her potential and relocated the family so the aspiring singer could pursue her dreams. That's how we got the Swift that we know and love today.