Where Is the Cast of 'Northern Exposure' Now?
You might wonder about the current lives of your favorite Northern Exposure cast members who made your '90s memorable.
If you were a fan of CBS in the '90s, then you know about Northern Exposure. Created by St. Elsewhere co-creator John Falsey, the popular comedy-drama won the Emmy Award in 1992 for Outstanding Drama Series. It has been 30 years since the show aired, and you might wonder about the current lives of your favorite Northern Exposure cast members who made your '90s memorable.
Rob Morrow was a diehard city boy on 'Northern Exposure'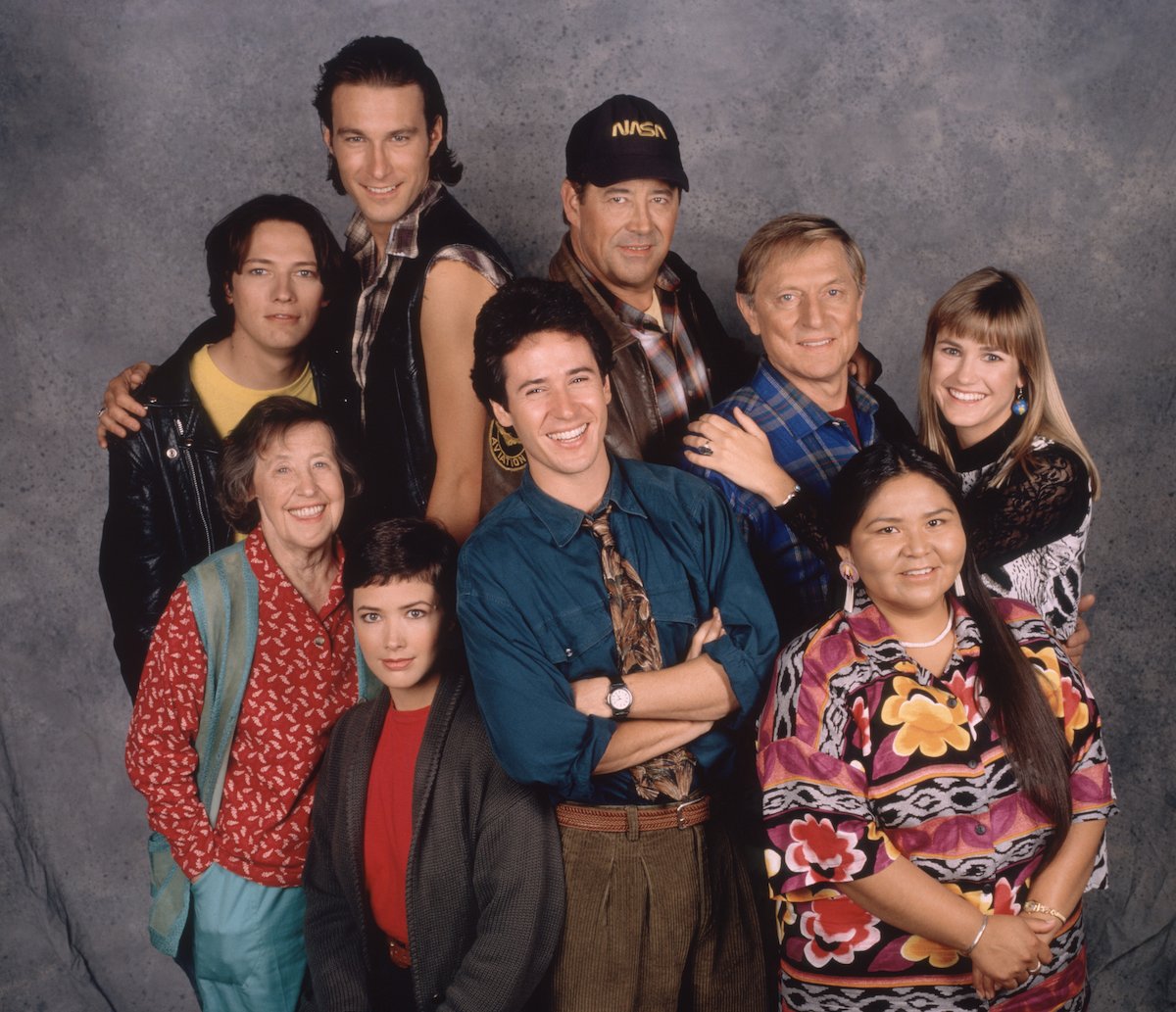 Rob Morrow played Dr. Joel Fleischman, a physician on Northern Exposure, as IMDb reports. His role was remarkable, earning him two Emmy nominations. It was Morrow's first leading role; later, he got a role in Quiz Show. After leaving Northern Exposure, he managed to get other leading roles in shows such as Billions, The Whole Truth, Street Time, and Numb3rs.
Janine Turner portrayed Maggie O'Connell on Northern Exposure — a girl whose boyfriend dies in a glaciar. After the death of her boyfriend, she stays in Cicely, Alaska, and later opens a taxi business. Turner and Morrow have a love-hate relationship. Turner has starred in other shows such as General Hospital, Friday Night Lights, and Strong Medicine.
John Corbett starred in 'Sex and the City' after 'Northern Exposure'
Corbett played Chris Stevens, a rebellious bandit who moves to Alaska and works on the radio. During the show, he lives in a trailer. His role on the show helped him receive several nominations. Corbett has starred in other top shows such as Sex and the City, My Big Fat Greek Wedding, Raising Helen, and The Messengers. Apart from acting, he's released two popular country albums.
Barry Corbin played Army veteran Maurice Minnifield on Northern Exposure. Famous in the Korean War, Minnifield withdrew from the army after inheriting $68 million from his dad. With the money, he buys land and installs a newspaper and radio business. During the show, he won three Emmys for his role. He has also starred in Critters 2, No Country for Old Men, and One Tree Hill.
Teri Polo is another famous actor on Northern Exposure and joined for the sixth season. She's starred in series like Good Trouble and The Fosters.
John Cullum was a Broadway star
John Cullum portrayed Holling Vincoeur, a famous owner of a local restaurant and bar on Northern Exposure. He won the Tony for Best Actor in 1975. Cullum has been on TV for decades and has other major roles in shows such as Nurse Jackie, Royal Pains, The Middle, The Good Wife, ER, and 30 Rock. He has also had other major roles in films such as Love Is Strange, Kill Your Darlings, and Adult World. Cullum is married to Emily Frankel, and they have one son, JD Cullum.
Cynthia Geary is another American actress known for her role in Northern Exposure. During the show, she portrays Shelly Tambo, a Canadian expatriate who moves to Alaska. Tambo marries a man who is older than her by 40 years and is the owner of a restaurant. During the show, Tambo is perceived as the town's fool, but she surprisingly has many hidden talents. Geary's two most notable films are Bigfoot and 8 Seconds. She is married to Robert Coron, a real estate broker, and they have children together.