Where Is the Cast of 'She's All That' Now?
She's All That was one of the most iconic teen films of the '90s. The rom-com, which is a modern adaptation of George Bernard Shaw's play, Pygmalion and the 1964 film, My Fair Lady, featured a number of young actors who went on to become huge celebrities.  Here's a breakdown of the cast and where they are now.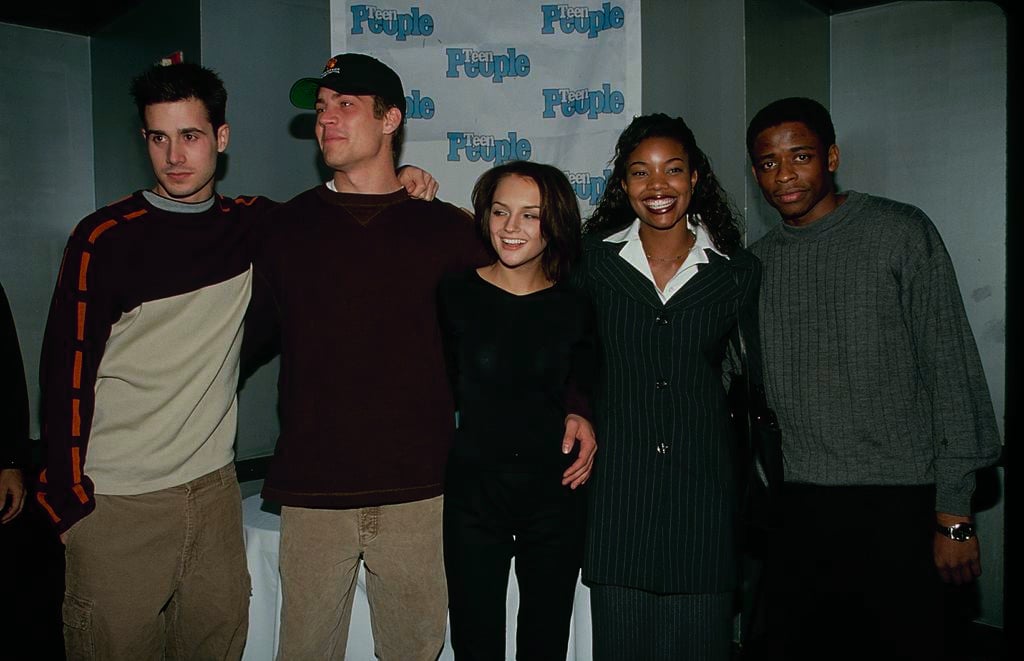 Freddie Prinze, Jr. (Zachary "Zack" Siler)
Freddie Prinze Jr. was a teen movie icon in the late '90s and early 2000s. After marrying his I Know What You Did Last Summer co-star Sarah Michelle Gellar in 2002, he appeared with her in Scooby-Doo and its 2004 sequel. 
Over the years, he's been featured in episodes of Bones and Robot Chicken. In the animated series, Star War Rebels, Prinze Jr. voiced the character Kanan Jarrus, and made a voice cameo in Star Wars: The Rise of Skywalker. The actor is slated to appear in the upcoming Punky Brewster reboot.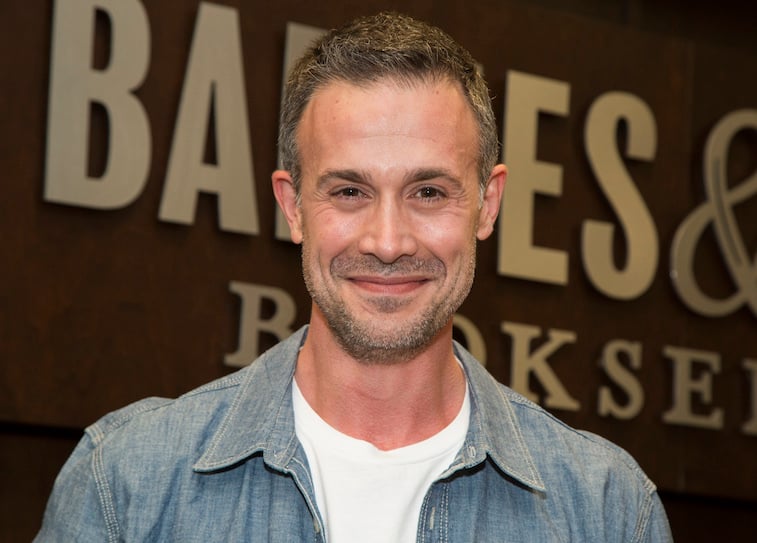 Rachael Leigh Cook (Laney Boggs)
As Laney Boggs, Rachael Leigh Cook was the artsy feminist  "she" in She's All That. Cook appeared in films like Get Carter and Josie and the Pussycats, and had main roles in TV shows like Psyche and Perception. 
Since 2016, the actress has appeared in numerous films on the Hallmark Channel. In the Vineyard series of Hallmark movies, Cook plays winemaker Frankie Baldwin. In 2020, she was featured in two episodes of the CBS drama, Criminal Minds.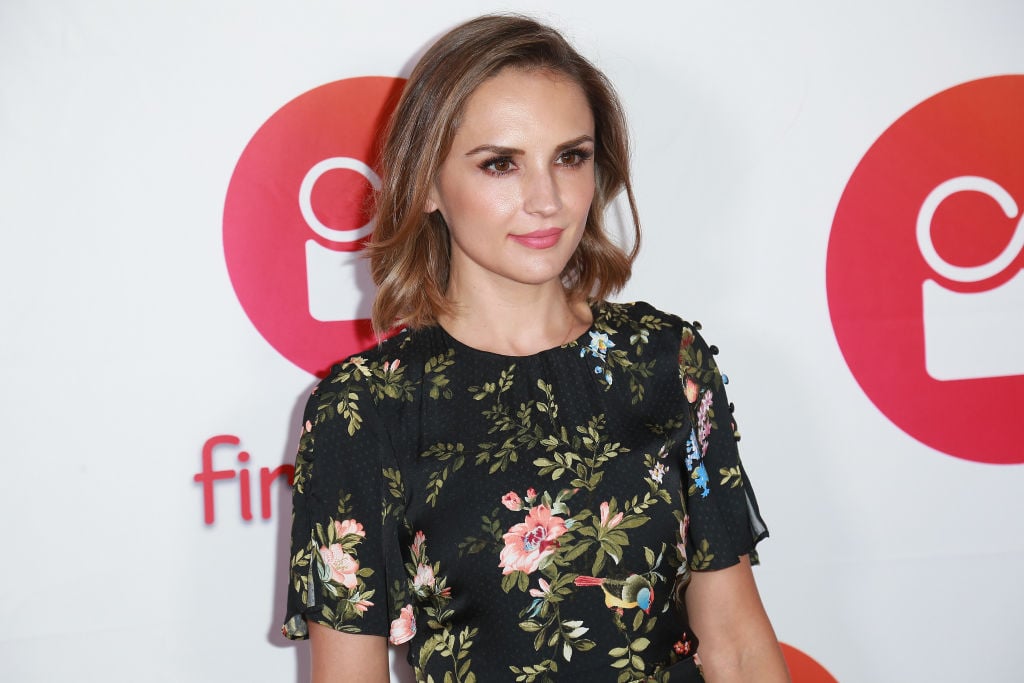 Paul Walker (Dean Sampson, Jr.)
Before he took on the iconic role of Brian O'Conner in The Fast and Furious franchise, Paul Walker was the high school villain in She's All That. Prior to appearing in seven of the Fast and the Furious movies, Walker had leading roles in films like The Skulls and The Lazarus Project.
In 2013, at the age of 40, Walker was killed in a tragic car accident. The final scene of his last film, Furious 7, features an emotional farewell and tribute to the actor.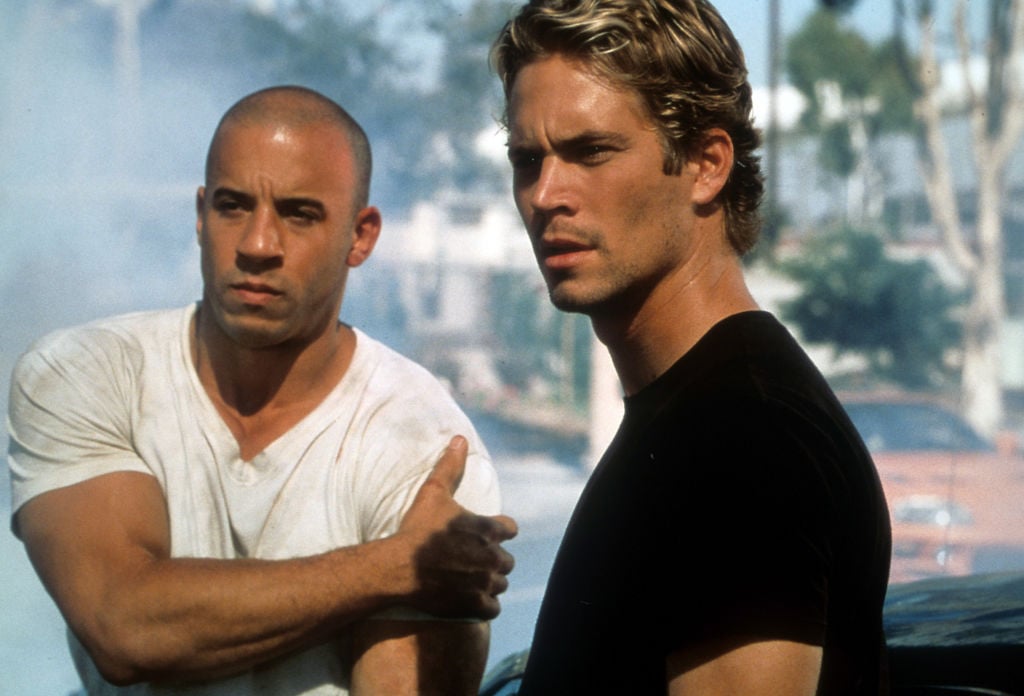 Matthew Lillard (Brock Hudson)
Matthew Lillard was the hilarious reality star reject Brock Hudson. He went on to play Shaggy in Scooby-Doo and Scooby-Doo: Monsters Unleashed alongside his She's All That co-star, Freddie Prinze, Jr..
Lillard has numerous voice credits under his belt, most notably as Shaggy in various Scooby-Doo projects. Currently, the actor plays Dean Boland in the NBC comedy-drama, Good Girls.
Jodi Lyn O'Keefe (Taylor Vaughan)
As the bratty Taylor Vaughan in She's All That, Jodi Lyn O'Keefe portrayed a villain that you loved to hate. The actress was featured in episodes of Two and a Half Men, The Big Bang Theory, Lost, and Castle. 
O'Keefe also had recurring roles on Prison Break and Hit the Floor.  She recently portrayed Jo Laughlin on The Vampire Diaries and Legacies and had a guest role on Lucifer.
Usher Raymond (Campus DJ)
While his role as the DJ on She's All That was small, Usher Raymond went on to become one of the biggest celebrities in the world. Over the course of his nearly 30-year career, the actor, pop star, and music producer won eight Grammys and 18 Billboard Music Awards. 
He is also credited for discovering pop sensation Justin Beiber and served as a coach on The Voice for two seasons.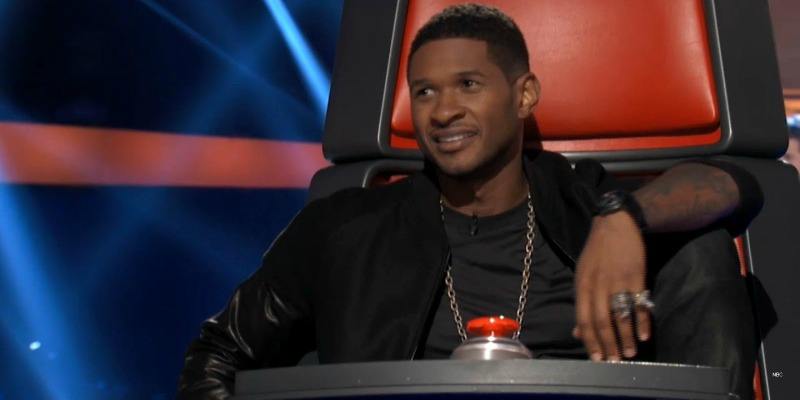 Kimberly "Lil' Kim" Jones (Alex Chason Sawyer)
Kimberly Jones aka Lil' Kim also went on to become a huge recording artist after appearing in She's All That. Aside from her roles in movies like Zoolander and You Got Served, Lil' Kim released three hit rap albums.
In 2009, she competed on Dancing with the Stars. And just last year, she appeared in her own reality TV show, Girls Cruise.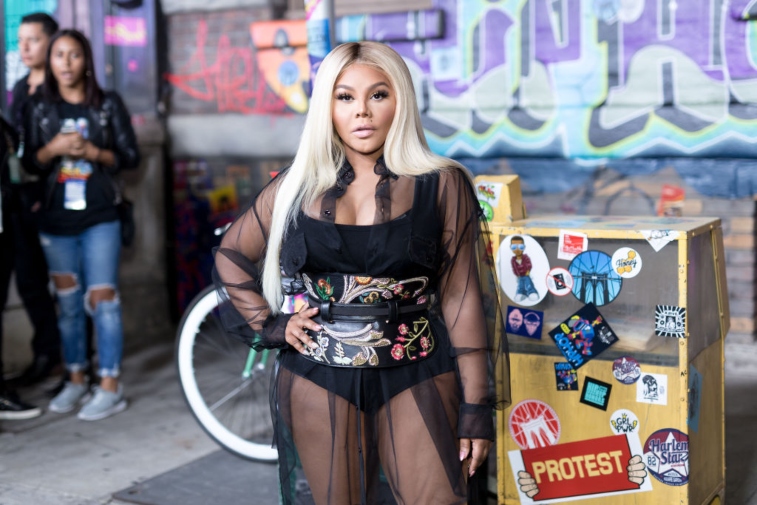 Anna Paquin (Mackenzie "Mac" Siler)
As Zack's emo sister Mac, Anna Paquin was the one responsible for Laney Bogg's big makeover. The actress played Rogue in four X-Men films, but she's most known for her role as Sookie Stackhouse in the HBO vampire drama, True Blood.
Recently, Paquin was seen in the award-winning Martin Scorcese film, The Irishman. 
Kieran Culkin (Simon Boggs)
She's All That wouldn't be the same without Simon Bogg's weird words of wisdom. Actor Kieran Culkin (younger brother of McCaulay Culkin) took on the role at the age of 17, and since then he's been in popular movies like The Cider House Rules and Igby Goes Down. 
He currently plays Roman Roy on the HBO drama series, Succession — a role that earned him a Golden Globe nomination for Best Supporting Actor in a Series.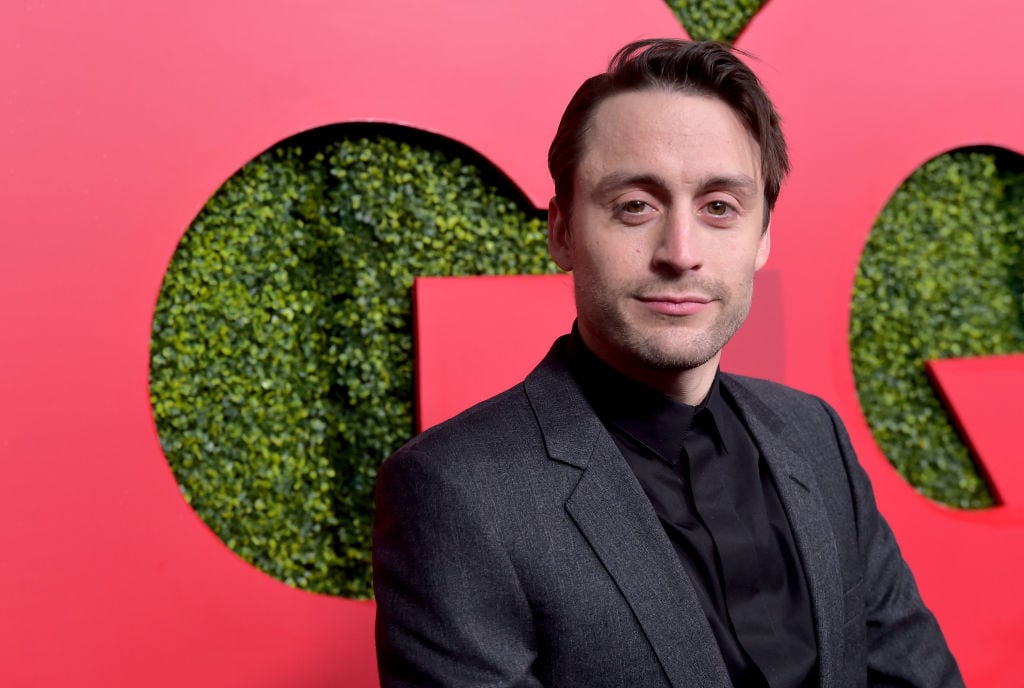 Elden Henson (Jesse Jackson)
Elden Hedson may not have had a huge role as Jesse, but since then he's racked up quite a resume. The actor has been in popular movies like Cast Away, Under the Tuscan Sun, and The Butterfly Effect. 
Hedson went on to play Pollux in the first two Hunger Games films. He also portrayed Foggy Nelson in Netflix's Marvel series, Daredevil, Jessica Jones, The Defenders, and Luke Cage.
Gabrielle Union (Katarina "Katie" Darlington)
Gabrielle Union played a tiny role in She's All That, but after that, she went on to become a leading lady. The actress starred in comedies like Bring It On, The Honeymooners, Think Like a Man, and Top Five. 
She had a recurring role on the BET drama, Being Mary Jane, and was a judge on America's Got Talent in 2019.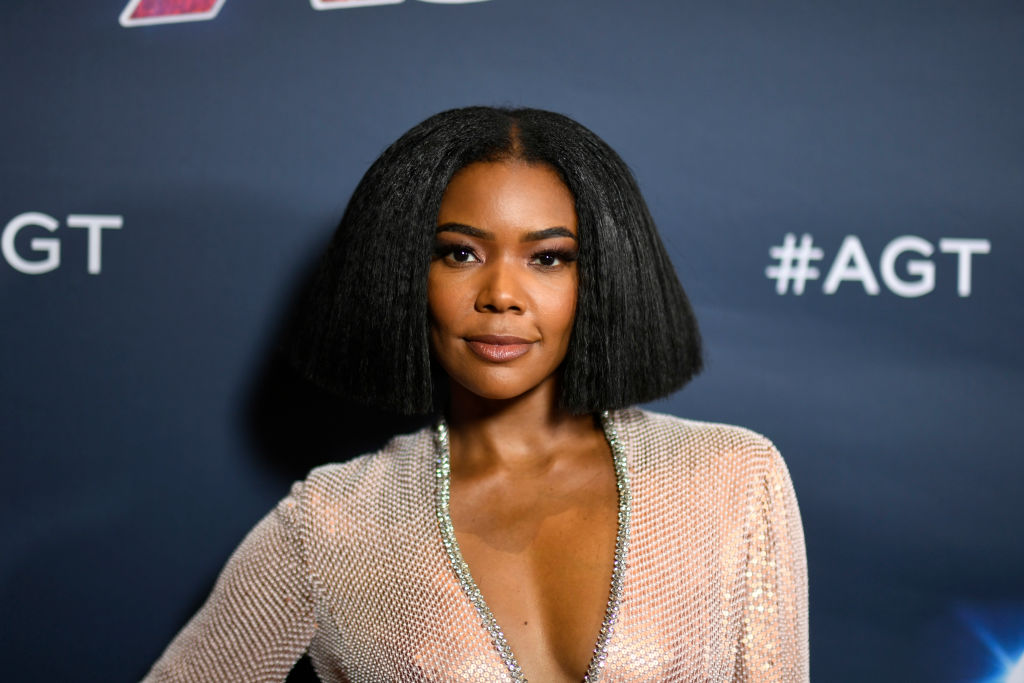 Dulé Hill (Preston)
As Zack and Dean's upbeat friend, Dulé Hill was just getting his career going in the late '90s. The actor had a recurring role as Charlie Young on The West Wing and was both the star and producer of the USA Network comedy, Psych.  
Hill also played Alex Williams on Suits for three seasons. And currently, you can catch him portraying Larry Seifert in the HBO comedy-drama, Ballers. 
Clea DuVall (Misty)
Clea DuVall was Laney's art class bully in She's All That, but since then, the actress has found success in a variety of different roles. She has starred in a number of popular films, including The Astronaut's Wife, The Grudge, and Passengers. 
More recently, the actress was seen in TV shows like Veep, The Handmaid's Tale, Better Call Saul, and The Romanoffs. 
Milo Ventimiglia (Soccer Player)
Believe it or not, you may have seen a young version of Jack Pearson in She's All That. Milo Ventimiglia had a tiny, unnamed part in the film as a school soccer player. 
Since then, the actor has starred in popular shows like Gilmore Girls and Heroes. Currently, he plays papa Jack Pearson on the hit NBC drama, This Is Us.