Where Is the Ranch Chris Pratt Lives on When He's Not in California?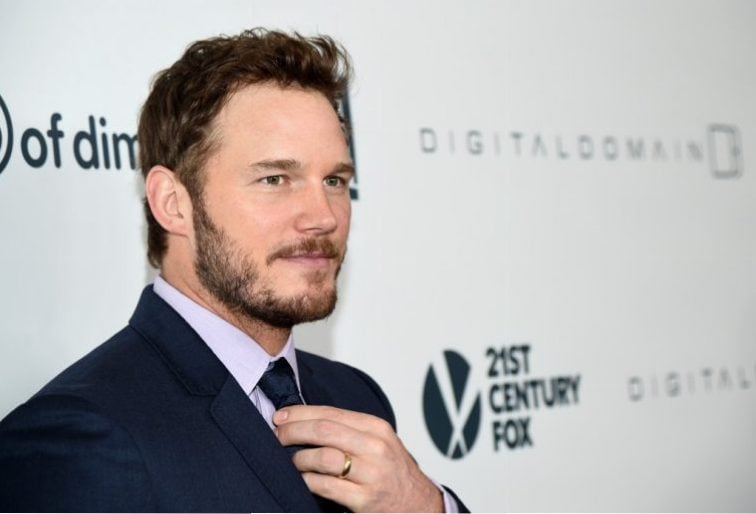 What does Chris Pratt do when he's not busy acting? He's a rancher on Washington State's gorgeous San Juan Island! That's right, the star of the Guardians of the Galaxy and Jurassic World franchises raises sheep, chickens, and other livestock on the ranch that's his scenic island sanctuary.
Why San Juan Island?
San Juan Island is just one of a chain of islands that share the name. The archipelago (or island chain) is located in the sheltered Salish Sea between Seattle, Washington and Vancouver, British Columbia, Canada. It's composed of 172 named islands and reefs, but only four are well-populated enough to have ferry service. Those four are Lopez Island, Orcas Island, San Juan Island, and tiny Shaw Island. San Juan Island is the most populous and hosts the county seat of Friday Harbor, which also acts as the gateway to the island.
The islands have become a popular sanctuary for people seeking peace, privacy, and a quieter pace of life. Bill Gates, Steve Miller, and Tom Skerritt are some of the other well-known people who own estates on the San Juan Islands.
Farms and food on the islands
San Juan Island is home to a thriving Farmer's Market and organic food co-op that showcase some of the island's many crops. These include fresh fruits and vegetables, lavender and other cut flowers, goats and sheep, poultry and eggs, and aquacultured shellfish.
The three largest islands also offer plenty of opportunities for agritourism. Visitors can stay on a real, working farm and enjoy a taste of the kind of life that has drawn Pratt to the islands.
What life is like on the Pratt ranch
For a Hollywood superstar, Pratt is surprisingly down-to-earth. When he's not filming a new blockbuster or building forts on the beach with his son Jack, he stays busy with chores around his ranch. He's not above wrestling a huge ram in need of hoof trimming, gathering eggs, feeding his flock of sheep, or arranging for those sheep to get their annual shearing.
He also loves keeping in touch with his fans through social media. He frequently posts about the latest arrivals on the ranch or other interesting tidbits of ranch life. This all-around nice guy seems comfortably at home on the range. Let's hope girlfriend Katherine Schwarzenegger loves it as much as he does!
Slowing down and enjoying nature
Pratt heads to the ranch as often as his busy schedule allows. He especially likes to unwind there after a grueling on-location movie shoot. He recommends that everyone get in touch with nature whenever they're feeling stressed out or anxious. It certainly seems to work for him!
His ranch isn't the only way Pratt likes to get close to nature. As an avid hunter, Pratt says he respects the animal he is hunting while still enjoying the thrill of the hunt. He has been very open about how much he enjoys hunting, much to the chagrin of some of his anti-hunting fans.
The cycle of life on a ranch
Ranch living is all about the cycle of birth, life, and death. Unlike a farm, which might not have any animals at all, ranch life revolves around the livestock. Pratt fulfilled that cycle when he had one of his lambs butchered. Vegans were outraged about it, but Pratt understands the realities of ranch life.
A ewe (female sheep) typically has at least twins or triplets every year. Quadruplets and quintuplets are not unheard of, either! Unless the flock of sheep was neutered, the entire island would soon be overrun with sheep to the detriment of the native plants and animals.
Pratt is excited about sharing his ranch's bounty with friends and family for now. Later on, he would like to extend the ranch's offerings to the public, as well. He has an absolute passion for quality meat, whether from animals he has hunted or livestock he has raised on his much-loved San Juan Island ranch.
'Onward'!
The movie, that is. Pratt will voice one of the two elf brothers in the Disney Pixar movie Onward, set to be released in early 2020. It also features the voices of Tom Holland, Octavia Spencer, and Julia Louis-Dreyfuss.
Check out The Cheat Sheet on Facebook!