Where Is 'The Young and the Restless' Alum Victoria Rowell Now?
For nearly 20 years, Victoria Rowell ruled the roost as Drucilla Winters on the CBS daytime drama, The Young and the Restless. She's since left the show to pursue other projects and passions but fans will always remember her as [the late] Kristoff St. John's Y&R love interest. What is she up to now?
Who is Victoria Rowell?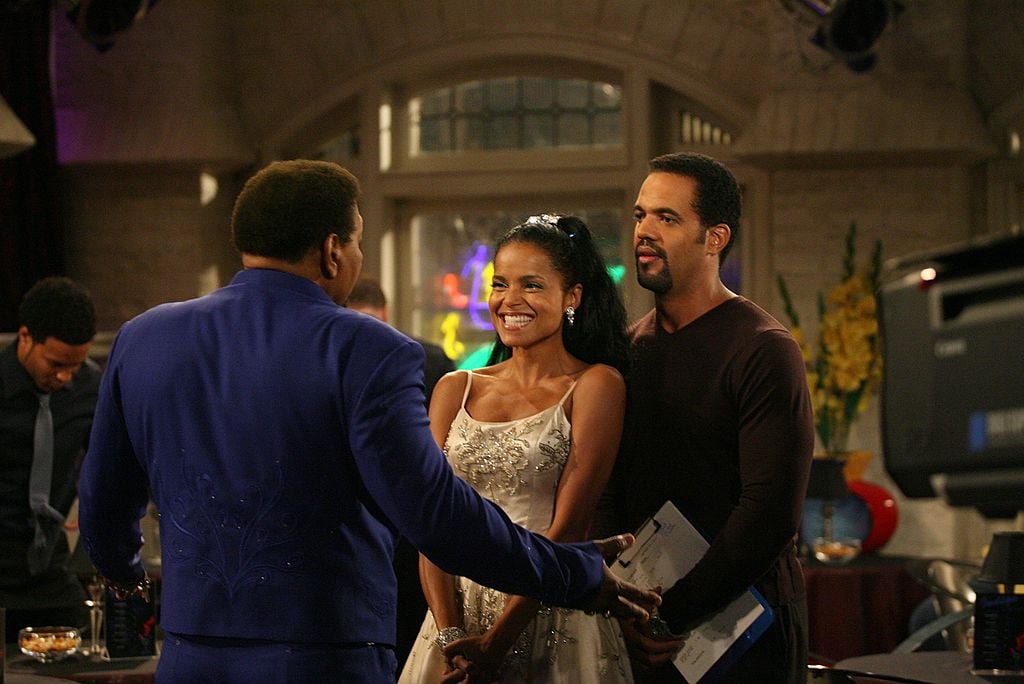 Though Victoria Rowell is likely most known for playing Drucilla Winters on The Young and the Restless, there's so much more to the actress, international lecturer, teacher, advocate, mother, and former foster youth.
According to IMDb, Rowell "grew up on a 60-acre working farm and learned classical ballet from a book. She eventually turned professional and performed with American Ballet Theater (ABT) II and other professional ballet companies."
The Emmy-nominated, NAACP-winning actress holds two honorary doctorates and has been "recognized by 193 members of Congress for advocacy work on behalf of education, arts, foster, and adoptive youth and parents as well as diversity issues."
Rowell also founded the Rowell Foster Children's Fine Arts Scholarship Fund, "which provides ballet classes for foster children." She landed her role on The Young and the Restless in 1990 and stayed through 2007 with a one-episode stint in 2019 to honor Kristoff St. John, who played her husband Neil Winters on the daytime soap.
She has a few projects in pre and post-production listed among her credits, but 2019 proved to be a busy year with six projects listed — including two recurring roles in Jacqueline and Jilly and The Rich & the Ruthless.
Rowell opened up about the loss of Kristoff St. John
In 2019, Rowell participated in an honorarium for Kristoff St. John's part in The Young and the Restless. After 12 years gone, Rowell joined Bryton James, Christel Khalil, Mishael Morgan, and Daniel Goddard in opening the dialogue surrounding mental health while paying tribute to the late actor.
Kristoff was like my brother. We had a fantastic brother-sister relationship. He was like a big kid," Rowell told Entertainment Weekly at the time.
"He made me laugh and he made me really think about things. He was a thinker. He was honest. When he smiled, he had a smile from his childhood. That he was able to do it and be in so much pain, will remain an anomaly. He was a rare person. It was a real gift that [Y&R creator] Bill Bell gave me."
Rowell said she and St. John had a relationship that went far beyond Y&R.
"We worked at Viacom together. We did Christmas movies together. We saw each other through marriages, divorces. We laughed a lot together, but we also shared our sorrows," she said.
Here's what Rowell has been up to since leaving 'The Young and the Restless'
After departing The Young and the Restless, Rowell went on a crusade for greater diversity on soaps. Her efforts went as far as filing a retaliation lawsuit against the network and the producers for "not letting her back," according to Deadline.
Rowell claims the reason she's not permitted to return to Y&R or The Bold and the Beautiful is due to her advocacy which is "a violation of federal law and California's Fair Employment and Housing Act."
The documents stated Rowell was being "impoverished and blackballed because she had chosen to speak out against the discrimination and injustice that she had endured and witnessed happen to other African Americans."
"We were disappointed to learn that, after leaving the cast of The Young and the Restless on her own initiative, Ms. Rowell has attempted to rewrite that history through lawyers' letters and a lawsuit that has no merit," CBS said in a statement at the time. "We harbor no ill will toward Ms. Rowell, but we will vigorously defend this case."
The outspoken advocate who has tweeted about these issues in the past mentioned in the EW piece that during her 2019 return, a director asked when she was coming back.
"There was something incredible someone said to me. A black employee at CBS. He said, 'I heard about the things you did. I don't know if I would be here if it weren't for you.' That made all of it for me," she said.
She continued: "Sony has the final word. I really don't have news to share. I worked tirelessly on diversity [when she was there]. It is well-documented. I love the show. They know I would love to return. Kristoff tried."
She later added than fans have rallied behind her in honor of St. John.
"I hope we can collectively, in Kristoff's memory, make something really good happen. Kristoff wanted unity," she said.
The Young and the Restless airs weekdays on CBS.