Where Is 'Tiger King' Star Doc Antle Now?
Netflix's 'Tiger King' follows larger-than-life animal enthusiast Doc Bhagavan Antle. Here's where Doc Antle is now.
Netflix's Tiger King explores the life of big-cat breeder and zookeeper Joe Exotic. The documentary series also follows other exotic animal enthusiasts, including Joe's mentor, Bhagavan Doc Antle. He left a lasting impression on viewers, which is why many are wondering what happened to Doc Antle and where he is now.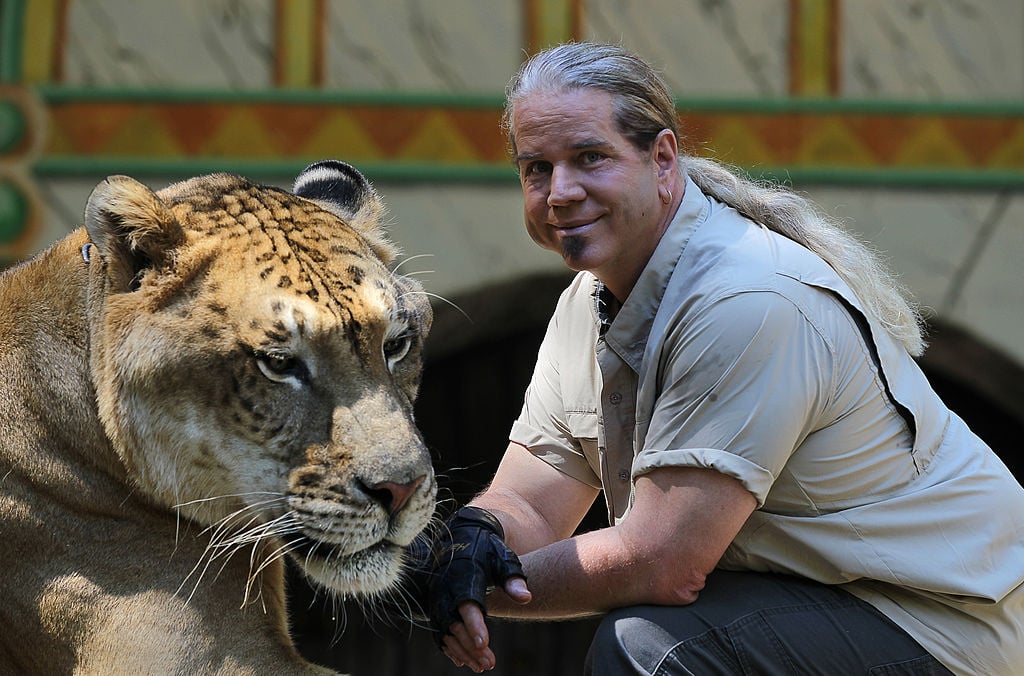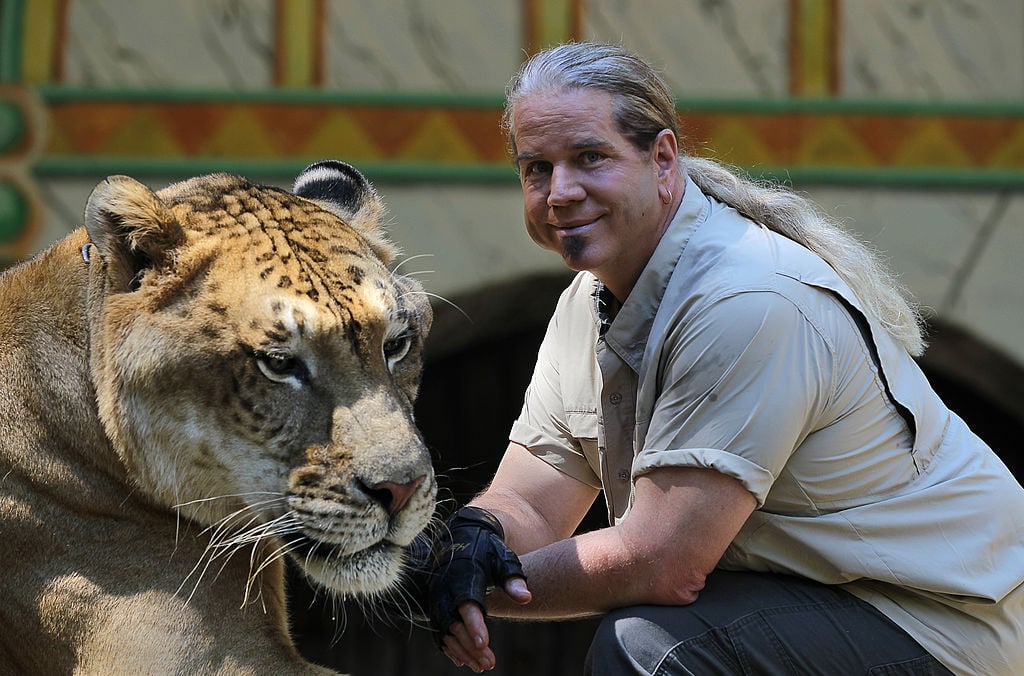 Who is 'Tiger King' star Bhagavan Doc Antle?
Doc Antle runs The Institute of Greatly Endangered and Rare Species (T.I.G.E.R.S) in Myrtle Beach, South Carolina. Antle's personal website describes him as "a world-renowned animal trainer and behaviorist who has devoted his life's work to establishing intimate personal relationships with some of the planet's most amazing animals."
The 60-year-old exotic animal enthusiast was born in Pheonix, Arizona as Mahamayavi Bhagavan Antle and grew up on cattle ranch with his parents in Southern California. He took on the name "Doc" after completing a degree in Chinese medicine.
According to his website, Doc Antle made over a dozen appearances on the Tonight Show with Jay Leno and worked with pop stars like Janet Jackson, Britney Spears, and P. Diddy. He also worked on major Hollywood films, including Ace Ventura: Pet Detective, Mighty Joe Young, and Dr. Dolittle. 
Where is Doc Antle now?
A few testimonials in Tiger King allege that Doc Antle was endangering animals and cultivating a sexist cult-like social structure at his parks. But it doesn't look like those claims have had any impact on his career. 
Doc Antle is still running his T.I.G.E.R.S. park in Myrtle Beach. On his Instagram page, he continues to post pictures of his animals and his park employees. In a recent Instagram post, Antle shared a picture with his partner Mokhsha standing next to a liger. 
"I just had my 60th birthday," he captioned the post.  "I wanted to come hang out with one of my favorite big cats — When I asked my partner Moksha what her favorite thing she learned about ligers over the last 20 years of hanging out she said 'he's bilingual as he speaks both lion and tiger.' She doesn't look 40 does she."
 What does he think about 'Tiger King'?
Several people on Tiger King suggest that Doc Antle has multiple wives, and runs a cult-like hierarchy in his parks. But in an interview with Oxygen, the animal trainer maintained he is not married and has been single since the death of his wife two decades ago. 
"I'm not married and I certainly don't have wives, I certainly am a single guy and I live in a house by myself," Antle told the outlet. "I do not have a harem. I'm what they call 'OFG' these days: old, fat and grey. I embrace that character and I am not chasing down women. Twenty years ago I was more of a dashing fellow but even then I was ultra-conservative."
When asked about his portrayal on Tiger King and the allegations of animal endangerment, Antle said the docuseries wasn't "as bad" as he thought it would be, but maintained he strives to protect animals. 
"I have been running our own conservation program for 38 years," he told Vanity Fair in a recent interview. "I have been trying to figure out what can be done to save tigers many many decades. Either I'm 100% conning you, or it's real."