Where Is Marilyn Monroe Buried?
Even almost six decades after her death, Marilyn Monroe is the epitome of a cultural icon.
Even almost six decades after her death, Marilyn Monroe is the epitome of a cultural icon.
You'd be hard-pressed to find many people in the world that couldn't identify the star's brilliant smile and signature style at a glance. Though Monroe's era was full of iconic personalities and arguably the first wave of cultural superstars, fan devotion is particularly strong for her even so long after her untimely death.
Despite her quite intentional nondescript burial, her fans continue to travel to her burial site year after year to pay tribute to the star.
Marilyn Monroe: A tragic end for an icon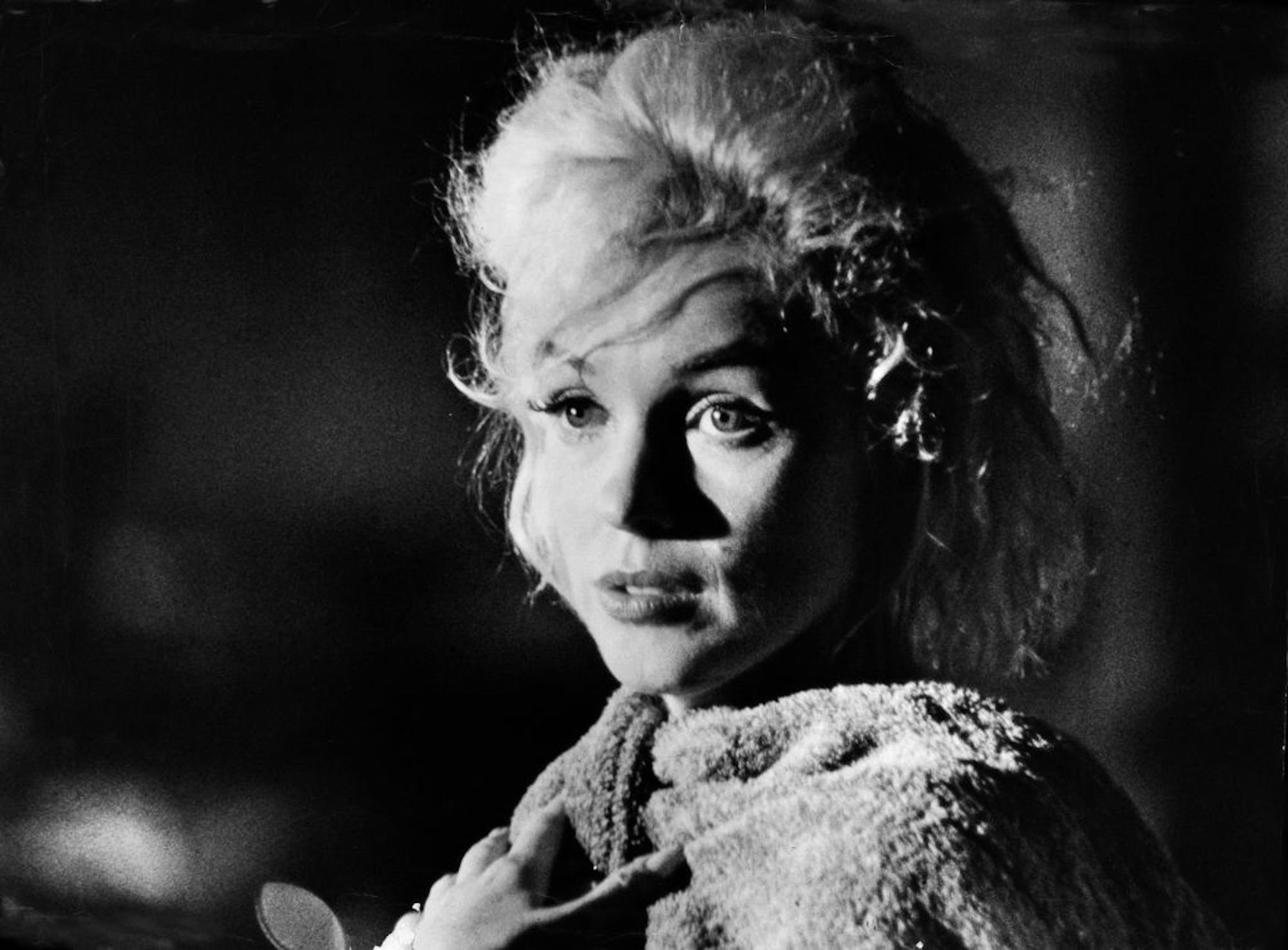 On a June day in 1962, Marilyn Monroe's maid discovered that the star's bedroom light was on and the door was locked, according to History. She called out asking if Marilyn was OK, but upon getting no answer, she called Monroe's therapist, Dr. Ralph Greenson. Monroe had been struggling with depression for many years, and her maid was worried that she was having a crisis.
Dr. Greenson broke a window to access the star's bedroom and found her lying naked on the bed, telephone in hand. She wasn't breathing and had no pulse, and around her were scattered empty bottles of prescription antidepressants. Her death was ruled to be "caused by a self-administered overdose of sedative drugs and that the mode of death is probable suicide."
The world was shocked to lose a worldwide icon at only 36 years old. Former husband and baseball legend, Joe DiMaggio, took it upon himself to arrange a burial for Monroe, with whom he'd been rekindling his relationship in the past few months.
Marilyn's crypt
DiMaggio largely blamed the culture of Hollywood for Monroe's death, according to Atlas Obscura, so he chose to have her interred an out-of-the-way cemetery where several members of Monroe's family were also buried. At the time, Westwood cemetery was a very quiet and non-descript burial location. DiMaggio chose a simple crypt for his late ex-wife, lacking any ornate trappings of her Hollywood royalty status.
DiMaggio spent 20 years having red roses delivered to her grave three times a week, according to Popsugar. The two's marriage had ended only shortly after it began, as it was constantly tested by the rigors of fame. It's clear DiMaggio loved Monroe, and fans can only wonder what might have been if she had lived long enough to give it another go with the baseball legend. Though his intention was to give his former lover a quiet resting place, away from the glam of Hollywood, Westwood cemetery wouldn't stay that quaint for long.
Monroe's presence at the cemetery has made it a little more high-profile since she was buried there. Stars like Frank Zappa, Roy Orbison, and Dean Martin have since been buried there as well. Hugh Hefner even bought the tomb next to Monroe in the 90s, so that he could spend forever next to Playboy's first playmate.
Paying respects
Though Monroe may not have gotten the quiet and respectful resting place that DiMaggio intended for her, she has received non-stop love at her graveside over the years. Visitors arrive to remember her life and pay their respects, and there are two memorial services held per year, on the day of her birth and the day of her death.
Fans have started a unique tradition in honor of the glamorous star, to pay their respect in a way fitting for someone so iconic in the world of fashion and beauty. Many leave lipstick marks on the simple concrete wall that marks her grave, to express their love for the cultural icon, even in death. Her crypt stands out from the countless fans that have left their mark over the years, as discolored lipstick marks all over the grave's facade mark the immense amount of love that her fans still have for her even 60 years after she's been gone.