Where Is Michael Jackson's Physician, Dr. Conrad Murray, Now and Did He Lose His Medical License?
Music sensation Michael Jackson started performing when he was only six years old. The "King of Pop" was a force to be reckoned with, winning 13 Grammy Awards and 38 nominations throughout his impressive career. Jackson's trademark moonwalk became a pop culture phenomenon. And people still dance in the streets to the megahit "Thriller."
In 2009, Jackson passed away from a fatal dose of lethal drugs administered by his personal physician, Dr. Conrad Murray. The controversial doctor was held responsible and charged with involuntary manslaughter. Let's look at where he is now, more than a decade later.
Dr. Conrad Murray's legal battle after Michael Jackson's death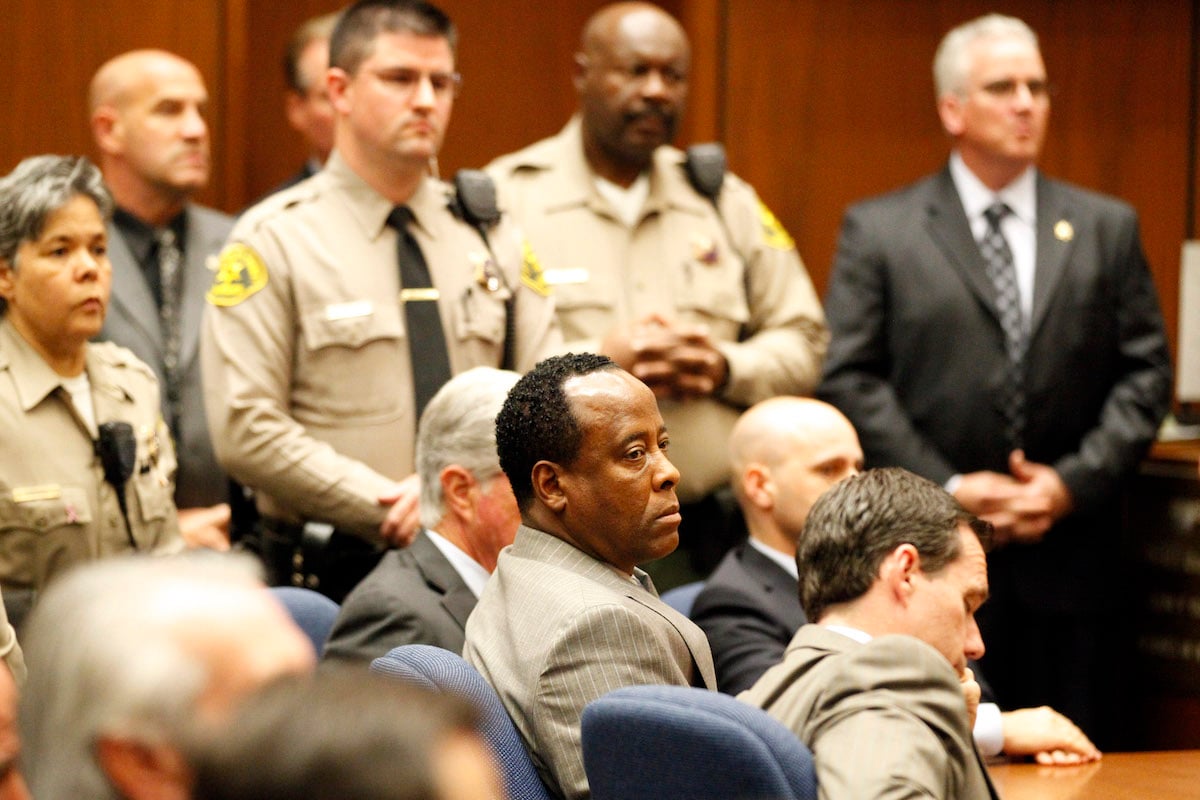 According to the BBC, in May 2009, AEG Live hired Dr. Murray to be Jackson's personal physician ahead of the 50-date concert residency, This Is It, in London. He reportedly was promised a $150,000 per month salary to help keep the performer healthy for the comeback tour.
The pop culture icon never made it to the London stage. The 50-year-old died on June 25, 2009, at his home in Los Angeles. His death was ruled a homicide. According to the LA Times, Murray administered a lethal dose of drugs to Jackson. It consisted of the anesthetic propofol, pain killers, and sedatives. Jackson went into cardiac arrest and did not survive.
At the trial, prosecutors claimed the doctor purchased five bottles of propofol in Las Vegas after accepting the job with Jackson. Murray was charged with involuntary manslaughter in February 2010 and released on $75,000 bail. At that point, his medical license was not yet revoked.
Court records obtained by the BBC show that Murray did not attempt to perform CPR and failed to tell first responders that he had given Jackson an anesthetic. The Grenada native maintained his innocence as the judicial process dragged on with several continuances.
In September 2011, the televised trial began as witnesses revealed repeated negligence. Dr. Steven Shafer claimed Murray "made 17 flagrant violations when administering the drug to Jackson." In November 2011, the jury found Murray guilty, and he was sentenced to four years in jail.
Where is Dr. Conrad Murray now and what is his net worth?
In 2013, Murray was released early from the LA Men's Central Jail after serving only two years. As the BBC reports, Jackson's mother stated, "We hope he can never practice medicine again and will not violate his Hippocratic oath and hurt another patient."
Inside Edition reported in 2016 that despite Murray losing his license, he still practiced medicine and visited patients. The doctor claimed he was not breaking the law; he was only offering consultations and not prescribing medication or practicing medicine.
At the time, Murray said he was living a quiet life in a luxury one-bedroom apartment in Ft. Lauderdale, Florida. He said he spent a lot of his time walking his dog, Sebastian. The doctor said, "I've lost everything. Everything I've amassed has been taken as a result of an unjust verdict. I am and I remain an innocent man." According to Celebrity Net Worth, Murray has an estimated net worth of negative $500,000.
Did Dr. Murray lose his medical license for good?
After the guilty verdict, Texas revoked Murray's medical license. California and Nevada suspended his medical license.
In California, when a medical license is revoked for professional misconduct, the doctor must wait at least three years to petition the licensing board to have it reinstated. They cannot start the process until their probation or parole is complete.
According to The Sun, Murray "currently practices medicine in the Caribbean and plans to reinstate his medical license in the US." He also claims he is building a medical center in Bimini for cardiovascular patients.
The former cardiologist said his home was foreclosed on and his kids "put on the street." Murray explained, "I lost four practices and I've had to knock on so many doors to restart my life and find some kind of reasonable occupation."