Where Paul McCartney Got His Inspiration to Write 'Lady Madonna'
If you're a Beatles fan who caught the One World: Together at Home special (Apr. 18, 2020), you got a treat. It came in the form of Paul McCartney performing "Lady Madonna," the hit Fab Four single originally released in March 1968. (Paul dedicated his performance to healthcare workers everywhere.)
While Paul played a solo version of the track alone on an organ, you heard him deliver the classic lyrics about the woman with "baby at [her] breast" who "wonders how you manage to feed the rest."
To many listeners, the title and references will have religious overtones. (Many fans heard the same in "Let It Be," which Paul said he wrote about his own mother.) But Paul was thinking in more general terms when he wrote "Lady Madonna."
Over the years, Paul has pointed to Catholic women, a Malayo-Polynesian woman he saw in National Geographic, and even the entire gender as inspirations for "Lady Madonna."
Paul McCartney cited the Virgin Mary, Catholic women, and a National Geographic photo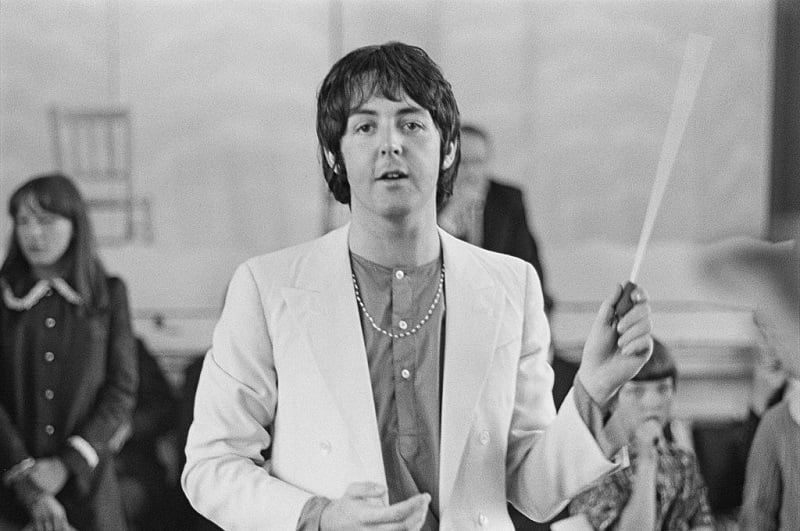 For Paul's unfiltered take on most of his songs, fans can usually turn to Many Years From Now, which he published with Barry Miles in 1997. In that book, Paul described the idea for "Lady Madonna" beginning "as the Virgin Mary" before he started thinking in more general terms.
"Then it was a working-class woman, of which obviously there's millions in Liverpool ," Paul said. "There are a lot of Catholics in Liverpool […] and when they have a baby I think they see a big connection between themselves and the Virgin Mary with her baby. So the original concept was the Virgin Mary but it quickly became symbolic of every woman."
But Paul has also mentioned a more direct inspiration — one which actually suggested the title to him. That was a January 1965 edition of National Geographic magazine. In an issue Paul had seen, there was a photo a Malayo-Polynesian woman with three small children (one of whom nursed at the woman's breast).
The photo, captioned "Mountain Madonna," caught Paul's eye and stuck with him. "Sometimes you see pictures of mothers and you go, 'She's a good mother,'" Paul told Nat Geo in 2017. "You could just tell there's a bond and it just affected me, that photo. So I was inspired to write 'Lady Madonna' from that photo."
The 'Lady Madonna' video featured The Beatles playing another song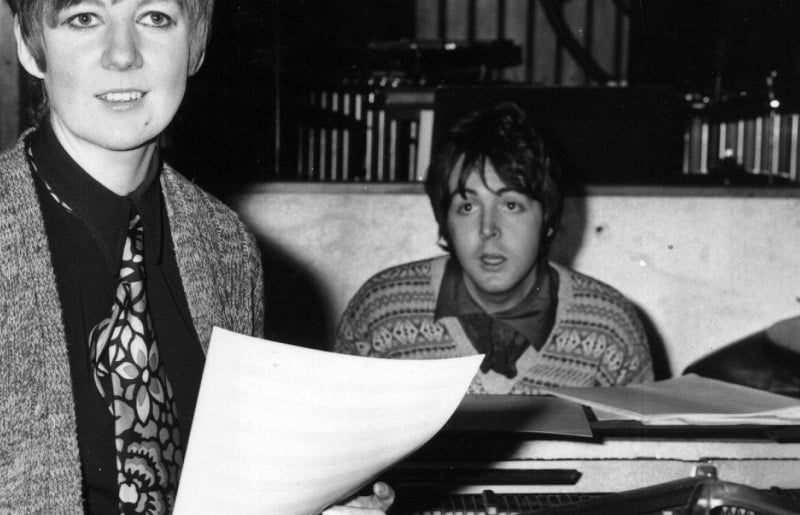 After The Beatles had recorded "Lady Madonna," they planned to record a promotional video for the track before their momentous '68 trip to India. However, since they were planning to be in the studio anyway, John Lennon suggested they record another song.
The Fab Four did end up banging out that track, "Hey Bulldog," in a brisk session with the cameras rolling. So that's why you see The Beatles clearly playing a song that isn't "Lady Madonna" in the video.
Longtime Beatles engineer Geoff Emerick, who told this story in his book Here, There and Everywhere, described this unusual approach to filming the video that day. "The sounds of 'Lady Madonna' would therefore accompany footage of 'Hey Bulldog,' and nobody seemed too bothered about that," Emerick wrote.
According to Emerick, the band guessed "most viewers wouldn't even notice that they were playing a completely different song, and they were right." In fact, no one realized that the footage matched "Hey Bulldog" until decades later.
Also see: When The New Beatles Documentary From Peter Jackson Will Hit US Theaters