Where the Cast of 'That '70s Show' is Today
'That '70s Show' premiered 21 years ago this month, which means it's finally a legal adult. What has the cast been up to since the final season?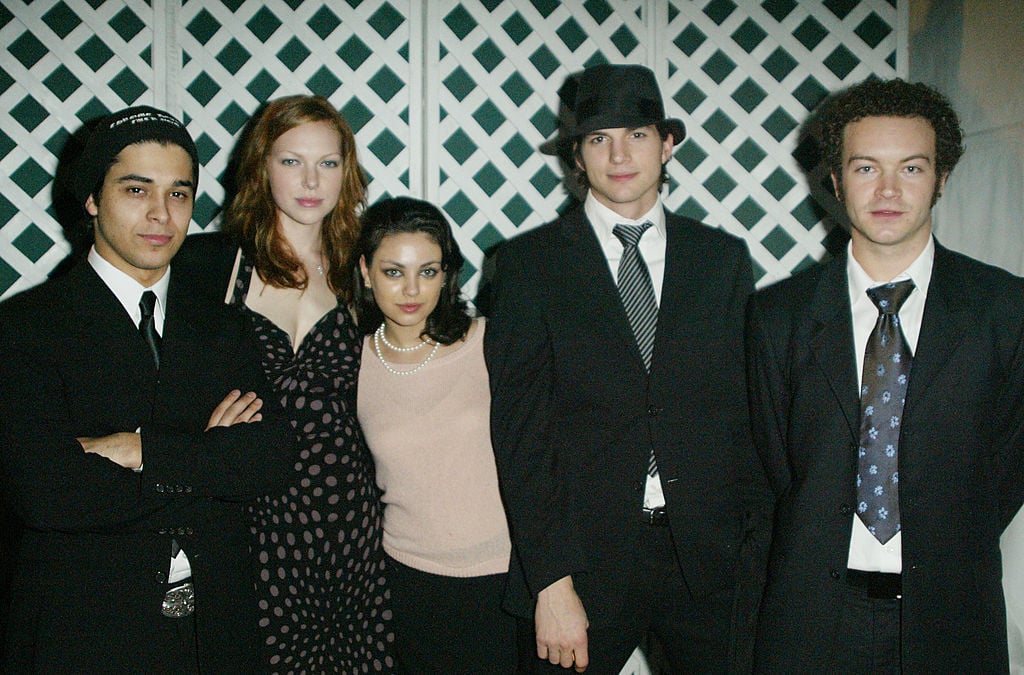 That '70s Show premiered 21 years ago this month, which means it's finally a legal adult. And just to make you feel really old, we will also note that 21 years back from 1998 puts us in 1977, when people were only first hearing of Star Wars. Now we're waiting on the conclusion of that saga, with the ninth movie due out in four months. 
So while the seeds are being planted for That 2010's Show, we'll look back at That '70s Show, and find out whatever happened to the cast.
What was 'That '70s Show?'
The show ran on Fox from 1999 to 2006, lasting for eight seasons and exactly 200 episodes. That makes it the second-longest-running live-action show on Fox after Married … with Children, the then-new network's breakout hit. 
It was about six teenage friends living in the fictional Point Place,  Wisconsin from 1976 to 1979. The show chose a later time frame because '70s trends were in full swing by that time, with vestiges of the '60s left behind and the disco era about to break big, thanks largely to Saturday Night Fever. 
The show's traits included split screens, dream sequences, and of course, that stupid Packers helmet. Guest stars from actual '70s shows made appearances, including Mary Tyler Moore, Eve Plumb, also known as Jan of The Brady Bunch, and Tom Bosley and Marion Ross, Mr. and Mrs. Cunningham of Happy Days. Recurring cast member Tanya Roberts had been a Charlie's Angels cast member. That show started in the '70s, although Roberts' season started in 1980.
The kids in the cast 
Most people know what happened to Kunis and Kutcher, who played Jackie and Michael, respectively. They were with other famous people first, Kutcher with Demi Moore and Kunis with Macaulay Culkin, before Kunis and Kutcher married in 2015. They have two children together. 
Topher Grace, who played Eric, kept a fairly high profile, appearing in the likes of Spider-Man 3 and Interstellar. Danny Masterson, who played Steven, kept a fairly low profile but reunited with Kutcher in The Ranch.
Laura Prepon, who played Eric's girlfriend Donna, recently co-starred in The Girl on the Train with Emily Blunt. She's best known now for Orange is the New Black, which is in its final season on Netflix. Wilmer Valderrama, who played Fez, now appears on NCIS and was recently seen on social media making fans go crazy with a picture of Cote de Pablo, who is returning to her old job.
The adults in the cast
Debra Jo Rupp, who played Kitty Forman, the family matriarch, has been arguably best known for playing Lisa Kudrow's sister-in-law on Friends.  She was also in The Ranch with Kutcher and Masterson. 
Kurtwood Smith, who played Kitty's husband Red,  is one of those character actors who makes you ask "Where have I seen him before?" The answer would be RoboCop, Rambo III and Dead Poets Society, among many others. 
Don Stark played Bob, Donna's dad, who was practically flashing the audience in his underwear. His credits range from Switchblade Sisters to Peggy Sue Got Married to American Horror Story and Castle.
Tanya Roberts, who played Bob's wife Midge, had also previously starred in Roger Moore's final James Bond film, A View to a Kill in 1985. She retired from acting to care for her terminally ill husband. 
Tommy Chong had been famous in the 1970s as half of the marijuana-laden comedy team Cheech and Chong. He played, fittingly enough, a hippie on the show. He still advocates for marijuana legalization. 
The entire run of That '70s Show can be viewed on Netflix.