Where Is 'Tiger King' Joe Exotic Serving His 21-Year Prison Sentence?
Joe Exotic's unbelievable life and questionable choices make many wonder where the 'Tiger King' is since receiving a 21-year prison sentence.
Many people still remember the disturbing, self-appointed "Tiger King" aka Joe Exotic. His unbelievable life and questionable choices make many wonder where he is since receiving a 21-year prison sentence. Currently, Joe Exotic is being held at the Federal Medical Center in Butner, North Carolina. How he got there is a long story.
Joe Exotic entered a prison medical facility after he received a cancer diagnosis
Joe Exotic resides at the Butner Medical Center is a Federal Bureau of Prisons medical facility. It may not be Pen Med, but it is far from the worst of such facilities. Inmates include Senator Salvatore Dimasi, held on corruption charges, then released, as WBUR reports, as well as Bernie Madoff who pulled off the mother of all con jobs, the world's largest-ever Ponzi scheme.
Recently released John Hinckley Jr. received treatments there after his attempt to assassinate Reagan, reports the NY Post. Cult leader Tony Alamo, convicted on sex charges related to his child brides, spent time at the Butner Medical Center.
Exotic also received treatment at the Federal Medical Center in Fort Worth, Texas. Banker James McDougal, the real estate mogul implicated in the Clinton Whitewater scandal, was under treatment there until his death, reports the Washington Post.
Michael Fortier, the key witness against Oklahoma City bombers Terry Nichols and Timothy McVeigh, stayed there before entering witness protection. It seems Exotic is being mainly held among moguls and politicians instead of murderers and violent offenders. 
The Tiger King met his now-fiancé in prison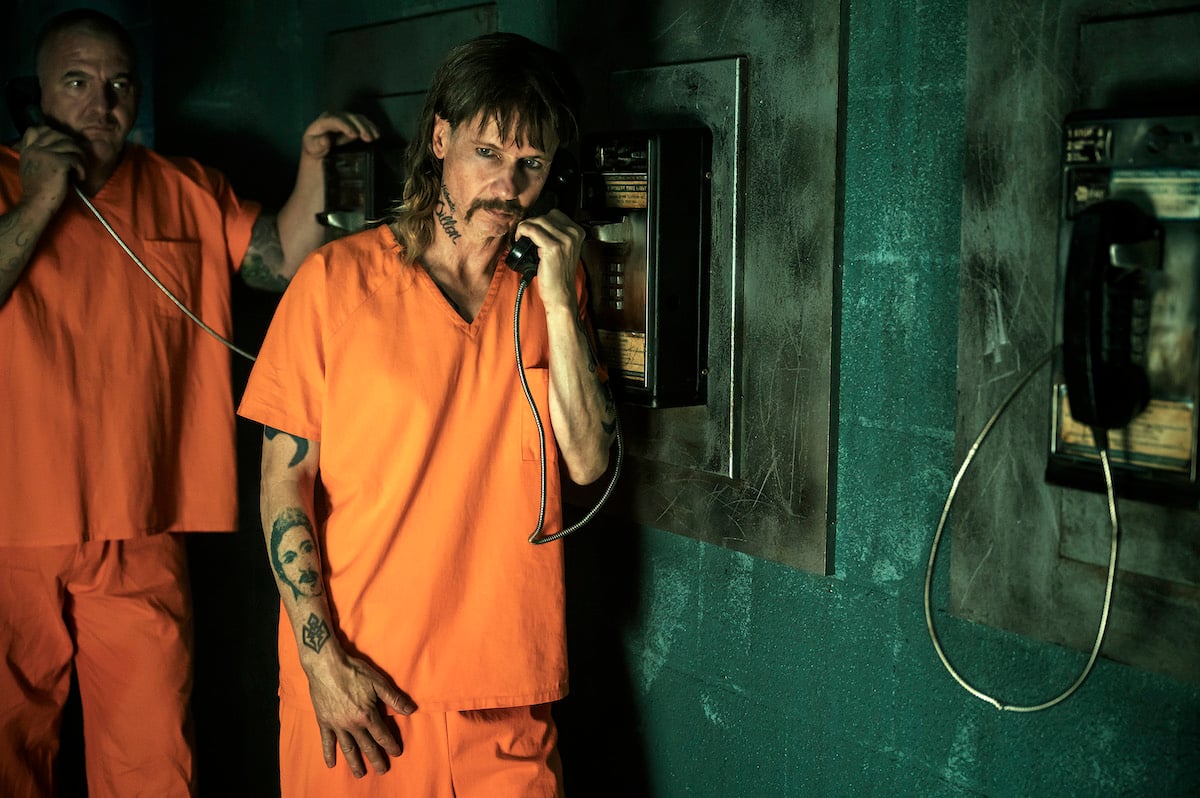 Exotic was transferred to the Federal Bureau of Prisons medical facility after two biopsies confirmed he had an aggressive case of prostate cancer. Neither his application for a release on compassionate grounds nor a transfer to his home state of Oklahoma were granted.
Exotic, whose legal name is Joseph Maldonado-Passage, is serving a sentence of 21 years. Although the so-called "Tiger King" was found guilty of slaughtering five tigers with a shotgun, the 58-year-old's main conviction was for an attempt to arrange a murder-for-hire of his chief critic Carole Baskin. He was found guilty of conspiring to contract for her killing not once, but twice. Exotic continues to deny the charges.
Meanwhile, Exotic seems to be adjusting well to life in prison. He fell in love with another inmate and they got engaged. Since then, according to Page Six, Exotic has begun the divorce process with his current husband, Dillon Passage.
Joe Exotic's trial
The case against Joe Exotic was pretty damning, as ABC reports. The allegations in the first instance indicate that he offered a contract killer $3,000 to travel to Florida in order to kill Carole Baskin.
Baskin has been a long-term critic of the conditions in which Exotic keeps his big cats and other animals, some endangered. In addition to animals killed and maimed at Exotic's dubiously termed "private zoo", several employees suffered serious injuries working for him.
The allegations in the second instance stemmed from an incident in December of 2017 when Exotic tried to hire yet another hitman — this time for $10,000 — to assassinate Baskin. This time, the "hitman" was an undercover FBI agent.
Netflix viewers watched much of the drama between Baskin and Exotic, fascinated by the strange cast of characters Exotic somehow attracted during the docuseries Tiger King: Murder, Mayhem and Madness. The second season of Tiger King has not been as well-received.