Where to Stream Horror Movie Classics This October
Halloween is the perfect time to stream your favorite horror movies and make new creepy discoveries. Here's where you can stream horror movie classics this October!
With Halloween around the corner, it's the perfect time to settle into spooky season with a few creepy horror movie classics. Whether you're planning to throw together a late-night horror movie marathon with friends or simply want to immerse yourself into the Halloween season by revisiting a few famous horror movie classics, we've got the perfect list for you.
Here's where you can stream all of your favorite horror classics, or discover something new this Halloween: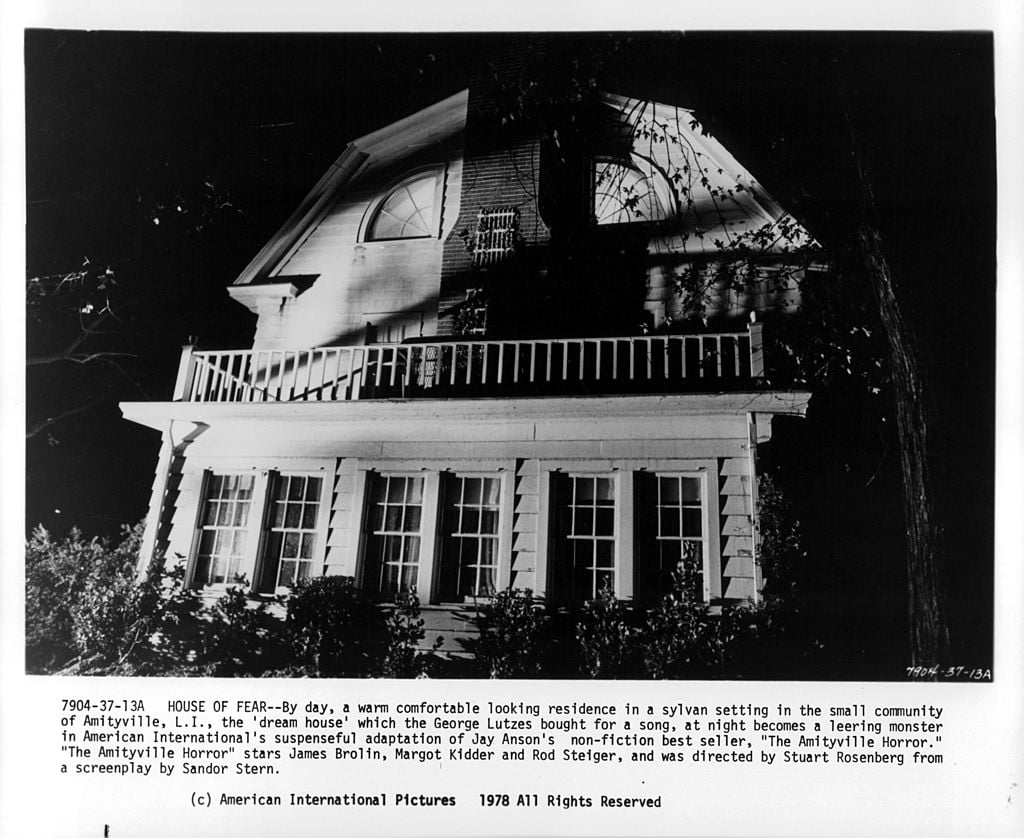 'The Amityville Horror'
Based on the creepy true story of the haunted house in Amityville, New York, the 1979 horror classic The Amityville Horror reveals the horrific paranormal events the Lutz family experienced once they moved into the house.
The film stars James Brolin and Margot Kidder as George and Kathy Lutz, a young couple who purchase the house a year after a brutal mass murder took place there. After a month of hauntings and strange events, the Lutz family fled the home, leaving all of their belongings behind. The Amityville Horror shows all of the eerie events that happened in between.
The 'Scream' franchise
Where to watch it: Netflix
Inspired by the many tropes and trends of slasher films, Wes Craven's Scream franchise is the perfect combination of horror satire and a fantastically suspenseful murder mystery.
The film follows high school student Sidney Prescott, played by Neve Campbell, who is mourning the death of her mother while a masked killer by the name of Ghostface terrorizes the town of Woodsboro. As the town's police department and a tenacious journalist, played by Courtney Cox, race to uncover the killer's identity, the death toll grows and everyone is a suspect.
Catch the entire franchise from the original Scream to Scream 4.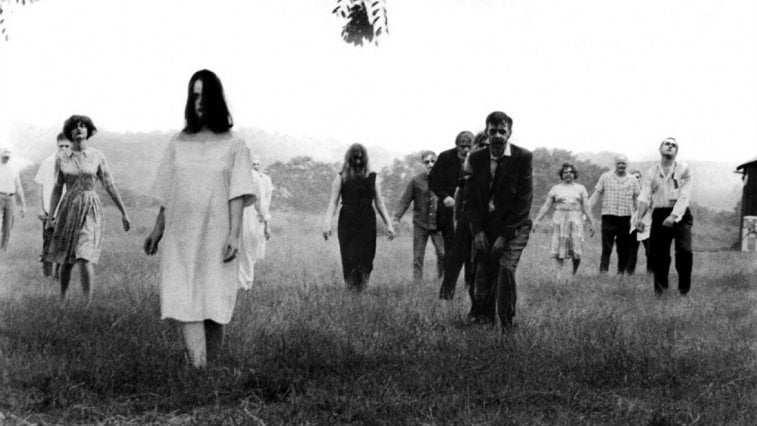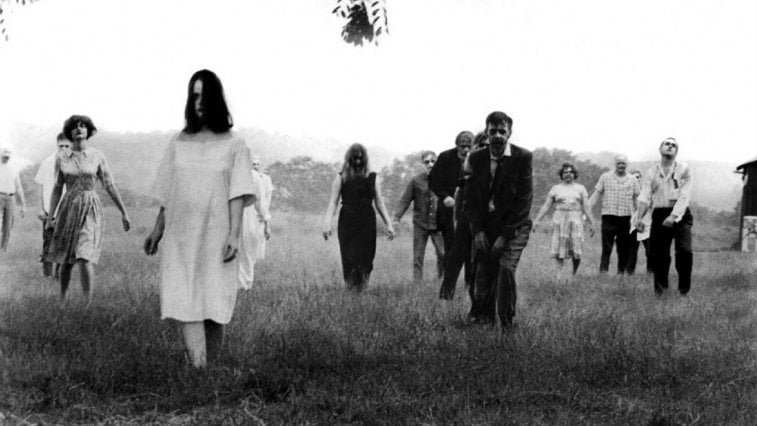 'Night of the Living Dead'
Where to watch it: Amazon Prime
If you're craving a good zombie apocalypse movie, the best place to start is with the original. Filmmaker George A. Romero is considered by many to be the very creator of the zombie genre, famous for hits like Day of the Dead. It all began with the 1968 horror classic Night of the Living Dead.
The film follows a group of Pennsylvanians trapped in a farmhouse defending themselves against the flesh-eating legion of the walking dead. This legendary horror film inspired modern zombie films to become what they are today, featuring some of the eeriest-sounding radio broadcasts and being among the first films of its time to show such violence and gore on screen.
'Evil Dead' and 'Evil Dead II'
As one of the most successful cult horror movie classics to date, the Evil Dead movies are definitely worth checking out for horror fanatics of all kinds. The original film, written and directed by filmmaker Sam Raimi, spawned an entire franchise, including two sequels, a 2015 reboot, video games, comic books, and the television series Ash vs. Evil Dead, which lasted for three seasons.
The original Evil Dead follows a group of college students vacationing in a remote cabin deep in the woods, who find the mysterious Book of the Dead that releases an unstoppable army of demons and spirits when the book is read aloud. This gory, campy haunt is the perfect film to enjoy on Halloween night. Groovy.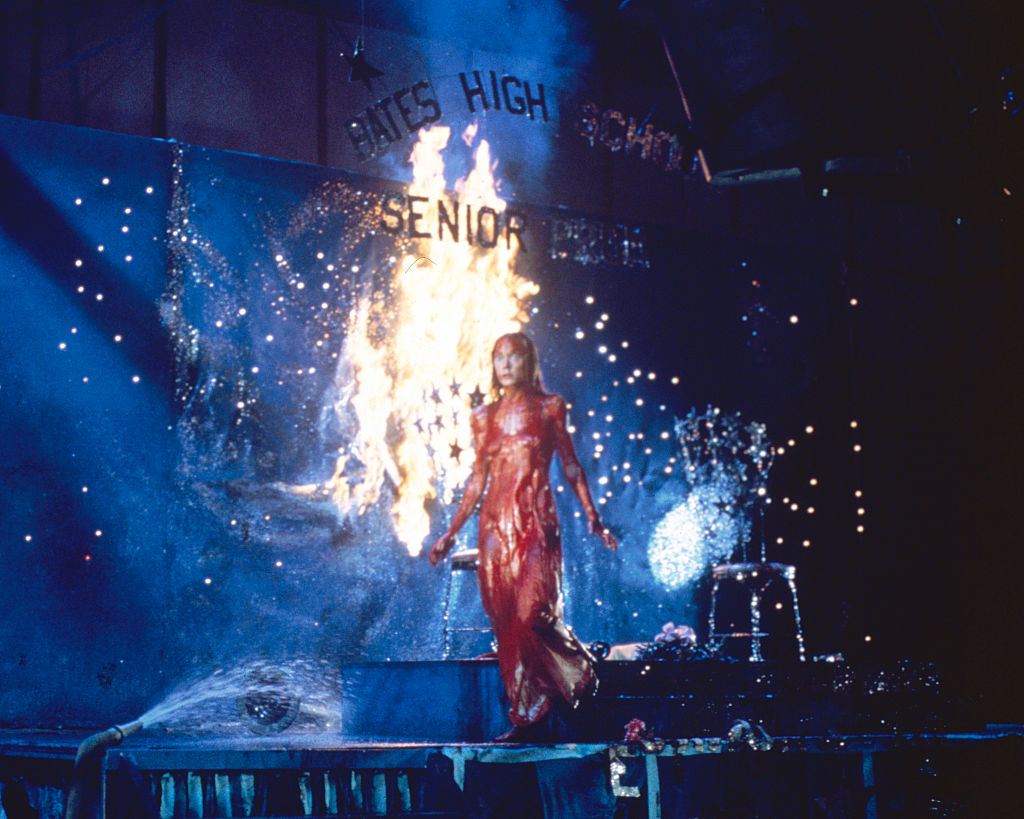 'Carrie'
Where to watch it: Netflix
Go on a date with disaster and watch Brian De Palma's famed high school horror flick, Carrie.
Based on Stephen King's first novel of the same name, Carrie revolves around a shy 16-year-old named Carrie, played by Sissy Spacek, who is constantly mocked and bullied by her fellow classmates and abused at home by her abusive mother, all of whom are completely unaware of her telekinetic abilities until it's too late. Disaster strikes when Carrie's bullies take everything way too far by pulling a cruel prank on her at the senior prom.
With its grim, visceral depiction of supernatural abilities, religious fanaticism, and teenage angst, Carrie is a horror experience you won't forget any time soon.
'Friday the 13th'
Where to watch it: Amazon Prime
The vicious machete-wielding menace Jason Voorhees is one of the most iconic and widely-recognized horror movie villains alongside Freddy Krueger and Michael Myers.
The series revolves around the hapless campers and counselors of Camp Crystal Lake as the hockey mask-wearing fiend, Jason carries out a bloody mission of revenge against the camp after two negligent counselors allowed Jason to drown as a child through their inaction.
The franchise includes twelve films and a television series from the 1980s. The movies themselves are wildly creative and fun, featuring an intergalactic space rampage in Jason X and a showdown with the master of nightmares himself, Freddy Krueger, in Freddy vs. Jason. If you want to enjoy a marathon of creatively gruesome slashers, you'll definitely want to watch Friday the 13th.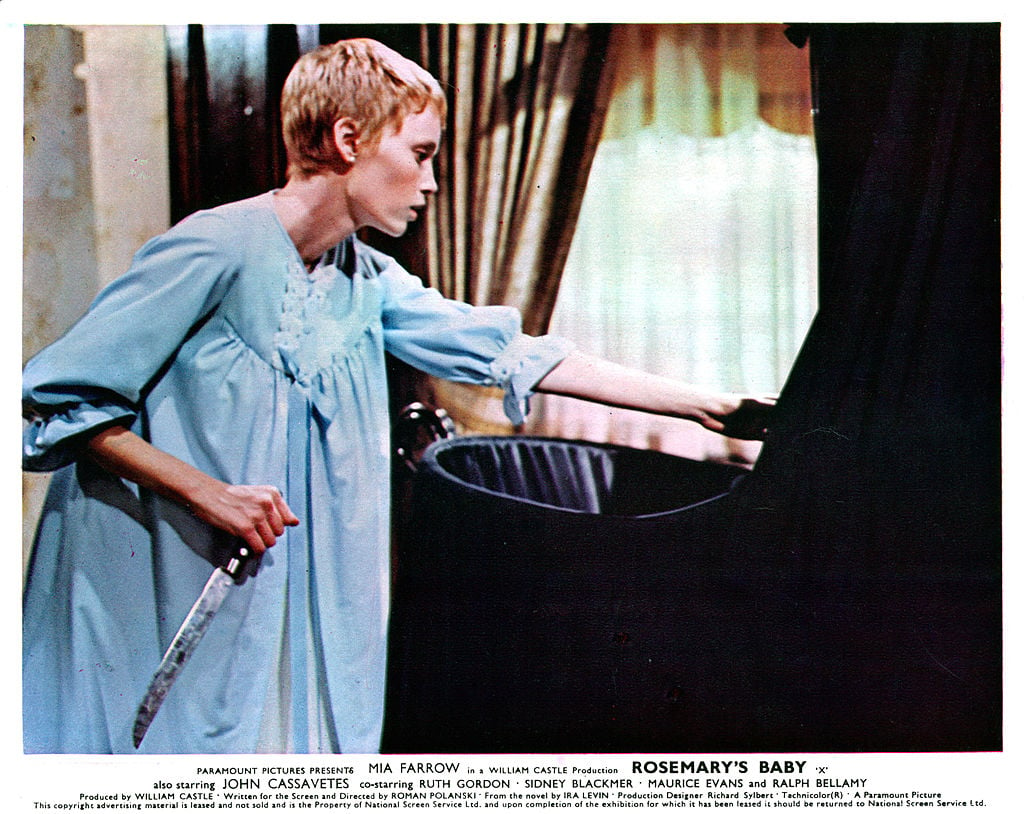 'Rosemary's Baby'
Roman Polanski's Academy-Award winning supernatural horror film, Rosemary's Baby will have you asking yourself who you can really trust.
The film follows a young couple, a housewife named Rosemary, played by Mia Farrow, and a struggling actor named Guy, played by John Cassavetes. The couple moves into a new apartment building in New York City and Rosemary becomes pregnant after a famously horrific dream sequence. Strange events begin to occur after Rosemary gets pregnant, which leads her to believe that her neighbors may, in fact, be members of a satanic cult who are after her unborn child.
The film's scares are purely psychological and will have you concerned for both Rosemary's sanity and her safety. Are her neighbors out to destroy her family, or is it all in Rosemary's head? Give this horror classic a watch and find out.
'Child's Play'
The horror film that scared an entire generation of children out of playing with dolls is now available on Hulu, along with its first two sequels.
Child's Play follows a young boy named Andy, played by Alex Vincent, who really wants a "Good Guy" doll for his birthday. Unfortunately, the doll his mother gets for him happens to be possessed by the soul of the recently slain serial killer, Charles Lee "Chucky" Ray, played by Brad Dourif. To avoid being trapped inside the doll forever, Chucky must transfer his soul from the body of the doll to the first person he revealed his true self to, which unfortunately happens to be Andy.
Chucky's reign of bloody terror continues for seven films, getting increasingly goofier as the franchise continues. The first three films, all available on Hulu, have a consistent creepy tone that will have you wondering what might have been going on behind the beady plastic eyes of your favorite childhood toys.
'Black Christmas'
Where to watch it: Amazon Prime
From John Carpenter's iconic slasher Halloween to the creepy Christmas flick Krampus, there are a ton of holiday horror flicks out there and it all began with Bob Clark's Black Christmas.
Before Clark created the wholesome holiday classic A Christmas Story, his resume was a lot bloodier with the slasher film that seemed to inspire the slasher genre itself. The film revolves around a group of sorority sisters who are stalked and harassed by an anonymous caller who begins a murderous rampage at the university. Black Christmas features one of the most iconically creepy endings in the entire horror history, making it a perfect film for both of the hugest holiday seasons.
'Invasion of the Body Snatchers'
Based on the science fiction-horror novel The Body Snatchers by Jack Finney, Philip Kaufman's 1978 film, Invasion of the Body Snatchers takes place in an eerie apocalypse where alien life forms called "Pods" have begun to murder human beings and replace them with creepy emotionless duplicates.
The film follows a health inspector and his assistant as they desperately try to survive the alien attack, which seems to have decimated the entire San Francisco area.
Read more: The Scariest Movies to Watch on Netflix This Halloween